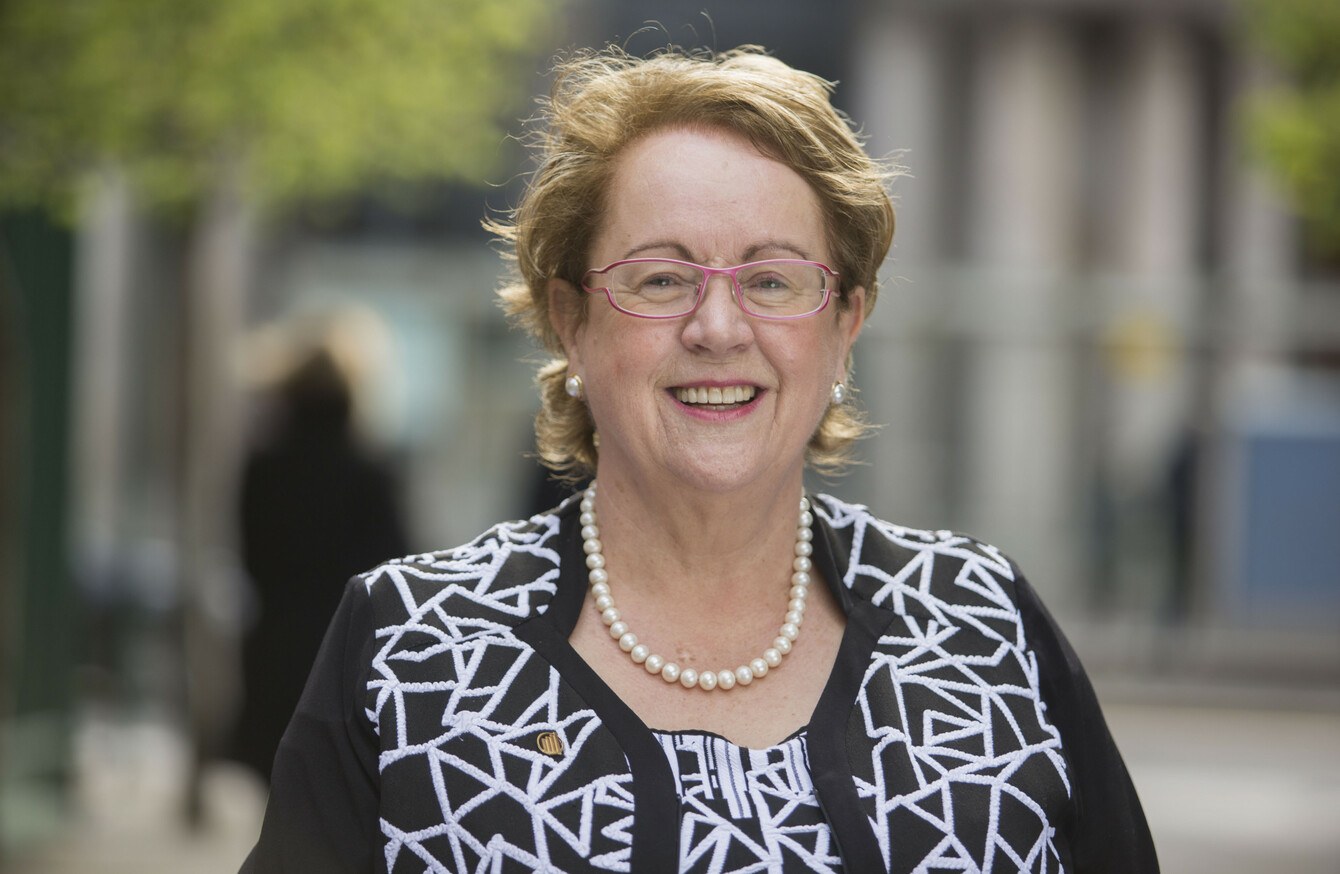 Image: Paul Kelly Photography
Image: Paul Kelly Photography
GARDEN CENTRE AND café outfit Arboretum has been in business for more than 40 years.
The company – which employs about 90 people at its Carlow and Wicklow branches – was founded by Rachel Doyle, who has been shortlisted for this year's EY Entrepreneur of the Year award.
As part of our weekly question-and-answer series, we spoke to Doyle about why she has no time for bad attitudes, learning not to micro-manage and planning for retirement when she has no plans to retire.
Here's what she had to say:
What was your earliest or childhood ambition?
I was very aware of my parents. We lived in a remote part of the country. Mam and dad didn't have an education – I was very aware of that from a young age. I was very adamant that I would get an education.
I went back to college at 22 to study horticulture, because I still had that desire to follow my dream of getting an education and being qualified.
In terms of my interest in gardening, the seed was sown by my father, who was a great gardener. We were self-sufficient. We grew our own vegetables and all our own fruit. Mam made jams from the hedge rows.
What's the worst job/task you've ever had to do?
The few times I've had to let people go. That's something I absolutely hate doing. I believe I would be very fair and would think it out and make the right decision for the business and for them as well. That's a hard thing to do at any time.
What's the one work skill you wish you had?
I'm not a techie – I embrace technology to the point that I have to. I'm really not somebody who's had a burning desire to be on all the platforms that are out there. I just do the bare minimum – enough that I can get away with, of course.
What's your favourite day of the week and why?
Sunday. I go to Mass, and that gives me a grounding for the week. Then I go to the garden centre and it's always crazy busy on Sundays.
I love the craziness and the busyness and meeting loads of people and chatting to people. I think everybody's in good form when they come into Arberetum. I love that.
What's the toughest work-related decision you've ever had to make?
A few years ago I decided that because our two sons were back in the business as shareholders and directors, I felt that I should do succession planning, even though I've no intention of retiring.
I felt that for their sake, because they're both in their mid-to-late-30s, it was only fair to give them what would be rightfully theirs.
To me, it's probably one of the greatest successes in my whole life, because it was very difficult. We had a lot of decisions to make. With calm heads all the way through, we came up with what I truly believe was the right decision.
My two sons, Fergal and Barry, are both very happy with that decision. I didn't think it was possible for them to work better together, but they are because there's clarity of their roles going forward. I think that is so important.
A friend of mine who helped me in that process said that when he normally works with succession planning, it's when somebody is terminally ill and emotions are running very high.
He said it's better to take the bull by the horns and do it at the right time. I believe that I did it at the right time.
What has been your biggest mistake to date and what did you learn from it?
I would have been naive and very trusting in the beginning. I really believed everybody had the same principles as I had. I trusted people far, far too much. When that trust is broken, it's hard to deal with.
I would now be much more cautious, and I listen more to my gut feeling. I did marriage counselling years ago, and I wanted everybody in the world to have the training we got from marriage counselling. The skills are something that I use every day in life.
What's one thing that would put you off hiring someone?
A red flag for me is attitude. We hire for attitude. Anything else we can teach. We can teach them the Latin names for plants and anything else – but I believe you can't teach attitude.
What bad work (or business) habit have you had to kick?
I would have been notorious for micro-managing and feeling that I had to do things myself. I wouldn't have been great at delegation. I'm much better now and people are making their own decisions. I don't even know need to know about them – I trust them.
What's the one piece of advice you would give to someone starting out in your industry?
I tell people: dare to dream and you can make your dreams come true – I did.
You have to have passion, determination, grit and not be afraid of hard work. Give it your all and you can succeed. You can do anything to want to do if you have all of those traits.
If you were stranded on a desert island with just one thing, what would you want it to be?
A boat to get off the island. I think life without people and variety would be very boring.
If I didn't have a boat, I'd love to have loads of seeds so I could grow my own vegetables and be self-sufficient.
Who do you think is Ireland's most underrated entrepreneur?
A lovely gentleman from Carlow who's employing over 800 people: Paddy Byrne of Burnside Engineering.
He's now in his early 80s. He's an amazing man and an amazing entrepreneur. He has developed a business that's known all over the world.
He has a whole load of family members within the business. Not many people know about Paddy Byrne. He's an amazing friend of mine. I would often talk to Paddy about things and he would always be wise counsel.
Sign up to our newsletter to receive a regular digest of Fora's top articles delivered to your inbox.
Written by Conor McMahon and posted on Fora.ie