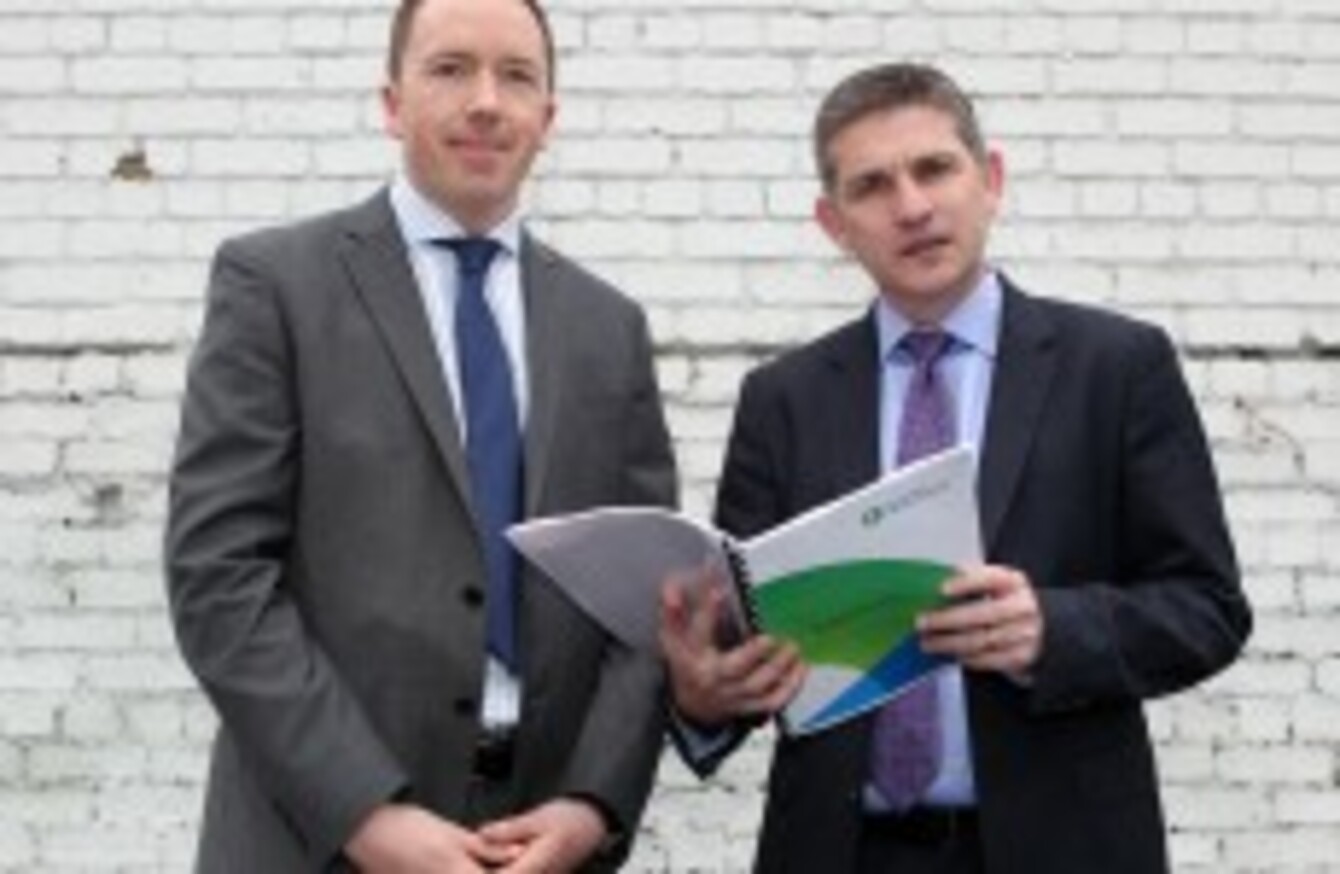 IFAC chief economist Diarmaid Smyth (L) and chair John McHale
Image: Sam Boal/Photocall Ireland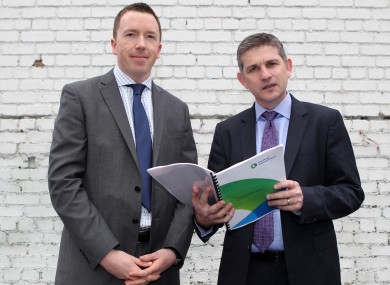 IFAC chief economist Diarmaid Smyth (L) and chair John McHale
Image: Sam Boal/Photocall Ireland
EARLIER THIS MORNING the Irish Fiscal Advisory Council called on the Government to stick to its plan to cut €2 billion from Budget 2015.
It won't be a popular call, especially among backbenchers – and more importantly, the people who elect them.
Let's take a look how the group comes to its decisions.
What is IFAC?
IFAC is the State's spending and economic watchdog. The current government set it up to keep an eye on whether budgetary arithmetic is adding up, and to provide a sanity check on economic policy.
In the aftermath of boom-time policies, the idea was to have a body specifically designed to provide a brake on any spendthrift urges.
In terms of personnel, it is headed up by Professor John McHale of the school of business and economics at NUI Galway. Other members are drawn from the ESRI and domestic and international universities.
What are they saying about the budget, and why?
As we reported earlier, they are calling on the government to stick to the planned €2 billion adjustment in Budget 2015.
There has been plenty of talk about a tax cut and an easing-off of austerity – especially after the government parties were roundly caned in the local and European elections.
This view has been endorsed by the ESRI, which has said that the full adjustment might not be needed if the economy keeps on growing.
However, IFAC says it would be folly to rely on what it claims is fragile economic growth alone to hit a 3% debt-to-GDP deficit target mandated under the Excessive Deficit Procedure by the end of next year.
The downside risks are too great, John McHale argues.
"Anyone who expresses certainty that based on an adjustment of less that €2 billion that we will meet that target is underestimating the uncertainties that exist."
Our recovery, IFAC argues, is still far too sensitive to a 'growth shock' – an unforeseen event, domestic or international, that hurts the economy – or a budget overrun, with the Department of Health singled out for special mention by IFAC.
Basically, IFAC is saying that while we may be out of intensive care, there's still far too high a chance of relapse to avoid taking our medicine.
Why is this politically difficult?
The pressure that comes from the IFAC report speaks directly to a tension at the heart of government.
The government has accumulated plenty of political capital, both at home and abroad, by painting itself as a force for stability and pragmatism.
Working within the constraints of the bailout programme, it has managed to reverse or slow many of the negative macroeconomic trends that it inherited, such as nosebleed levels of unemployment and dismal measurements of economic output.
The problem is that the economic recovery has been sluggish and uneven.
While few would deny that we're in a better position than 2011, voters aren't feeling it in their pockets. We remain heavily indebted, and spending and inflation are low.
In the recent mid-term elections, voters sent a loud message to government that they aren't happy with how things are going.
The entente cordiale which existed between Enda Kenny and Eamon Gilmore is no more, with Labour set to mandate their new leader to deal more harshly with their coalition partner.
Delivering some respite for voters is now as high on the political agenda as being a steady hand on the tiller, economically speaking, and it's something that the government has been consistently floating since early this year.
IFAC say that it is "aware of the political difficulties in terms of implementing another difficult budget", but add that we need to hit the 2015 target before easing off on austerity.
To do otherwise, they warn, would be to endanger our hard-won reputation for stoicism and reliability.
McHale warned yesterday that if we miss the target, and are seen to have ignored the advice of bodies like IFAC, we could be fined up to €300 million by the European Commission, or see our borrowing costs on the bond markets start to climb again.
So, will Ireland be able to achieve a delicate balancing act that preserves our reputation, doesn't endanger the Government and placates angry voters? It seems at this juncture to be a mammoth task.
Can't the Government just ignore the IFAC?
In a word, yes.
Perhaps strangely for a government that likes to portray itself as prudent and conservative above all things, Michael Noonan and Co. listened carefully to IFAC's warnings that Budget 2014 should stick to the planned €3.1 billion adjustment, then cheerily went ahead and cut by €2.5 billion anyway.
They also ignored IFAC's advice on leaving the bailout with a precautionary credit line.
If the government is minded to ignore their entreaties, it certainly can do so. IFAC can't stop anyone from passing a budget.
So what can they do? Well, their powers of censure are pretty limited, but as mentioned above, if the government misses the 2015 target having ignored their advice, then Europe won't look kindly on what will be construed as profligate, short term, populist governance.
On top of that, one gets the sense that IFAC is only at about half-throttle in terms of the measures it can employ if Government ignores it too baldly.
While ignoring their recommendations may have rankled, IFAC still endorsed the macroeconomic projections underlying last year's budget, and this years mid-term report, the Stability Programme Update.
However, were it to raise the stakes and withhold endorsement, the Minister would have to go before the Dail to explain himself.
How would that look – Europe's 'best finance minister' explaining why he is ignoring the advice of the fiscal watchdog that he himself set up?
These lads sound like a bunch of austerity junkies. Will they ever leave off?
For someone occasionally portrayed as a fiscal hawk, McHale comes across as a man not ignorant of the impact of austerity politics on many people.
McHale spoke yesterday of the "absolutely horrendous" adjustment that was visited on Ireland by the €32 billion in spending cuts and tax hikes since 2008.
IFAC is in fact arguing that the fiscal adjustment between 2015 and 2018 does not even need to be as drastic as the government is planning. However, to get there, they do say that one more harsh budget is necessary.
McHale said: "The most difficult phase should be over in 2015."
Nevertheless, he said that missing that 2015 target "would be an unwise approach to take", and added that talk of tax cuts "seems to be ill-advised".
In a nutshell
IFAC by itself won't determine whether the government goes through with the €2 billion cut in the budget. However, their call to stick to the target brings into sharp relief the heady mix of political and economic pressures the government is facing as it approaches its most challenging budget to date.