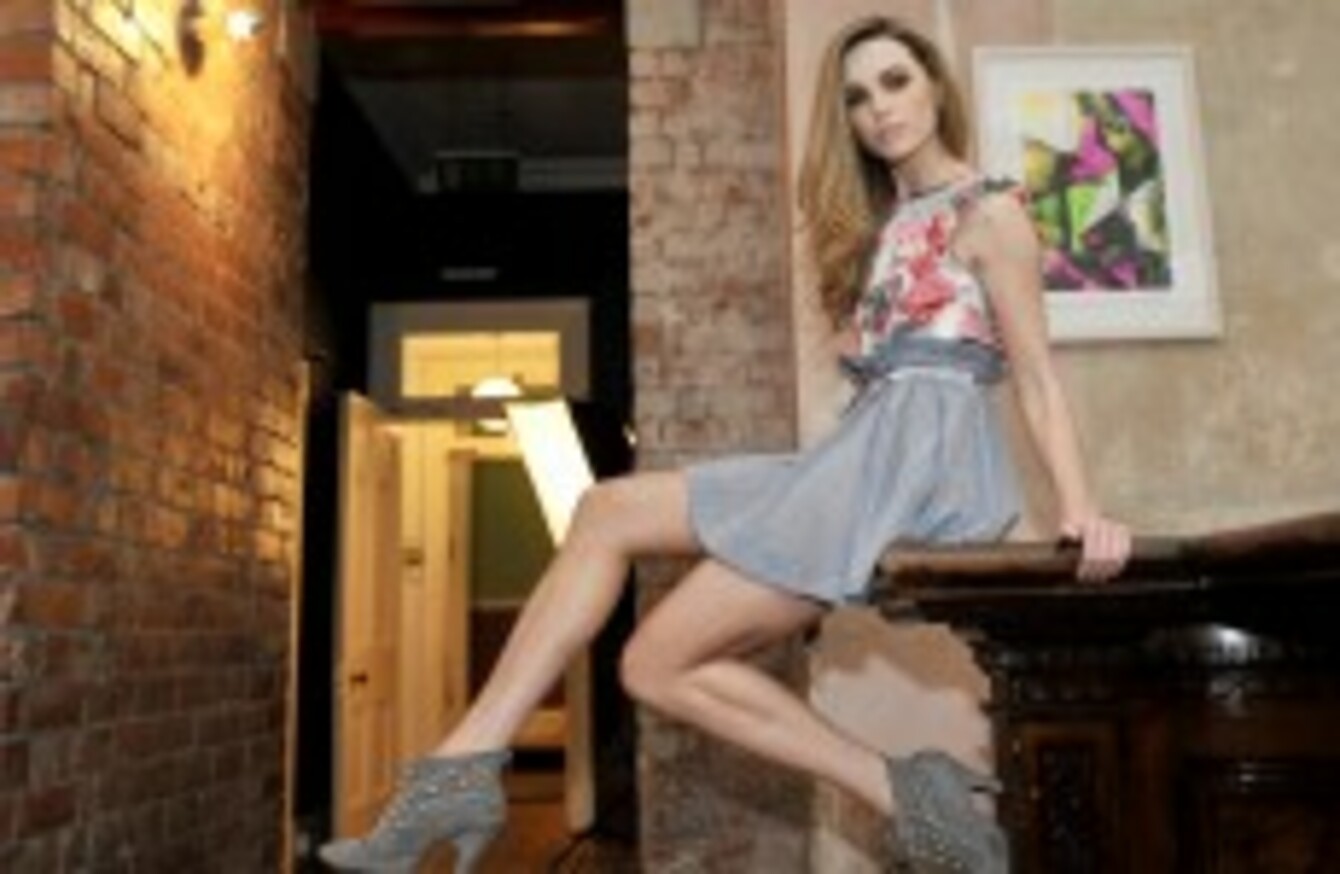 Model Sarah Morrissey on an Awear photoshoot.
Image: Sasko Lazarov/Photocall Ireland
Model Sarah Morrissey on an Awear photoshoot.
Image: Sasko Lazarov/Photocall Ireland
THE IMPACT OF the recession, property costs and leases are among the reasons why an examiner has been appointed to A|wear, the company said today.
A statement released this evening said that Latzur Limited, trading as A|wear, has filed a petition with the High Court in Dublin seeking the appointment of an Examiner.
Ken Fennell of Kavanagh Fennell was appointed by the court as Interim Examiner.
The purpose of the Examinership is to re-structure A|wear so as to put the business on a sustainable footing. A key element of the Examinership process is to protect as many jobs as possible. Today's appointment represents an important step in this process.
All A|wear stores will trade as normal during the Examinership and all customers "can be reassured that all ordered products, pre-payments, and gift cards will be fully honoured".
A|wear has been a high street fixture for almost 30 years and has 31 retail locations in Ireland and nine concession stores in the United Kingdom.
It employs 358 staff across its locations and head office which is based on Grafton Street, Dublin. There are 117 full-time staff and 241 part-time staff between all retail operations and the head office.
Receivership
In 2012, the company was acquired out of receivership by a group of international investors, which secured the future of almost 500 jobs in its Irish stores.
A receiver was appointed in February 2012, followed by a deal being made with a group of investors. The group was led by Michael Flacks, who is the president of Flacks Group.
Since then, €7 million has been invested in the business.
Reduction in sales
Today it emerged that A|wear "has experienced a significant reduction in sales, despite remedial action being taken by management", due to "the economic recession and the associated fall in disposable income, and consequent reduction in consumer spending".
This evening's statement said that in addition to this, A|wear's ability to become profitable "has been restricted by excessively high property costs and onerous property leases" and that this is a situation that can no longer be sustained.
"Management is determined to keep the majority of its 40 locations open as part of the Examinership process, if landlords enter negotiations. This will be a focus and priority during the Examinership process," it concluded.