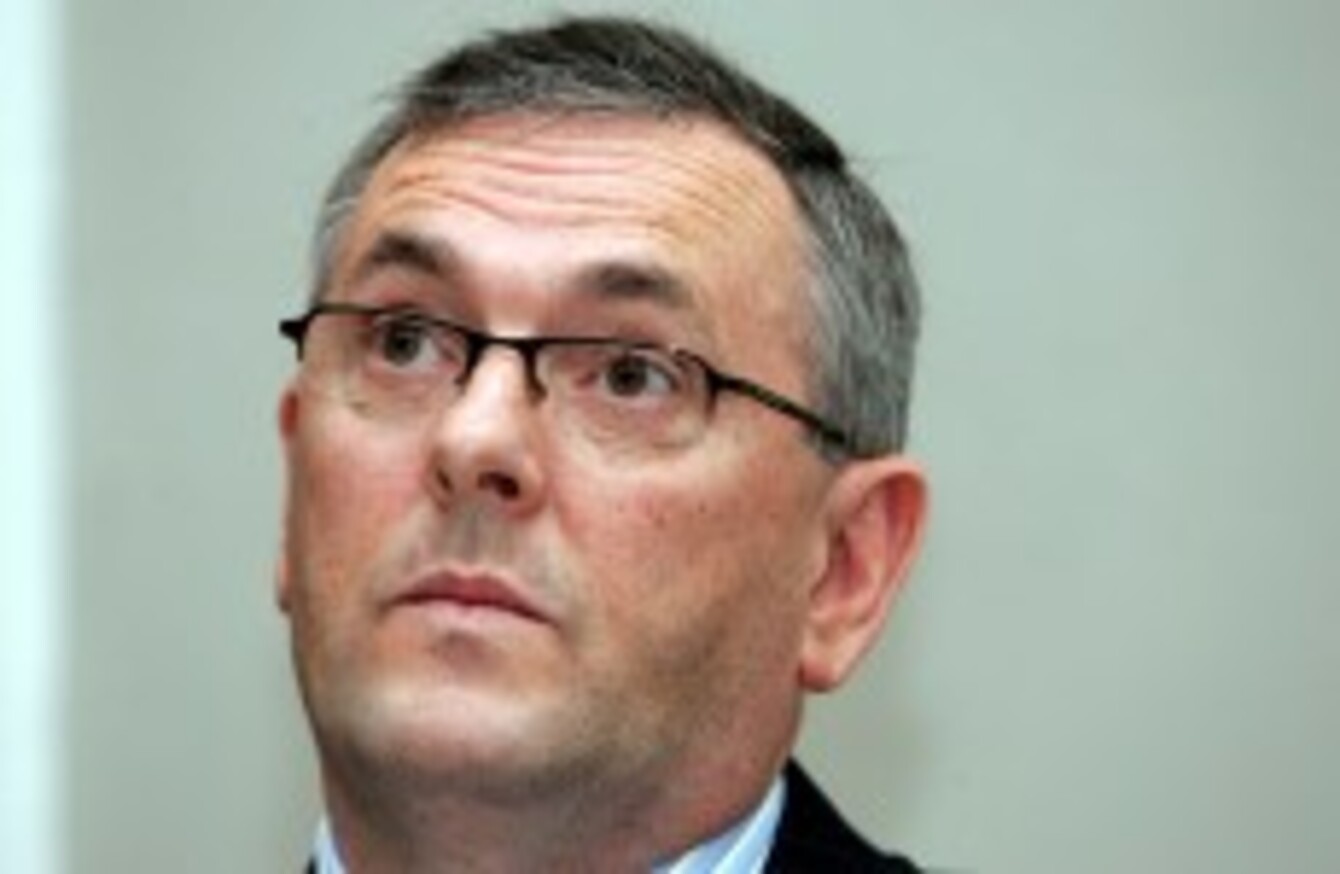 John McGuinness
Image: Eamonn Farrell/Photocall Ireland
John McGuinness
Image: Eamonn Farrell/Photocall Ireland
THE CHAIRMAN OF the Dáil's powerful Public Accounts Committee has said that he wants a "broad, comprehensive" inquiry into the banking crisis and believes his committee is best-placed to do it.
Fianna Fáil TD John McGuinness also suggested that there are some bankers and civil servants who do not want an inquiry into the events surrounding the bank guarantee of September 2008 which saddled the Irish taxpayer with €64 billion in banking debt.
"You'd be naive not to believe that there are people that would like to have no inquiry at all whether they be bankers or indeed in the civil service," McGuinness told RTÉ's The Week in Politics.
He was speaking in response to a story on the frontpage of the Sunday Independent today in which he is quoted alleging that "powerful people" are seeking to undermine a prospective probe into the banking crisis.
The government has been seeking to bring forward legislation to strengthen the Oireachtas' ability to carry out inquiries into matters of public interest in the wake of the rejection of a referendum that would have allowed such inquiries to make findings of fact against individuals.
Who investigates?
The legislation would likely settle an ongoing dispute over whether McGuinness' PAC or the Oireachtas Finance Committee, chaired by Labour TD Ciaran Lynch, should investigate the banking collapse.
McGuinness said today that the debate over whether his committee or Lynch's should hold an inquiry is a "phony argument" and said that the government's legislation would "simply push the problem down the road" delaying any inquiry.
On the same programme, the Minister for Social Protection Joan Burton said that the legislation was "technically very demanding" and said the delays in bringing it forward were a result of ensuring that any person called to an inquiry would not seek to delay proceedings by going to court.
She insisted that it was "highly desirable" that the Oireachtas be in a position to investigate the banking collapse.
McGuinness said "the time has come when we need to know what happened on the night" of the bank guarantee in September 2008 and said his committee had completed the groundwork for such an inquiry.
Burton added that looking at the night of the guarantee itself would not be sufficient and indicated that politicians would need to examine the years leading up to the collapse of the country's banking system.