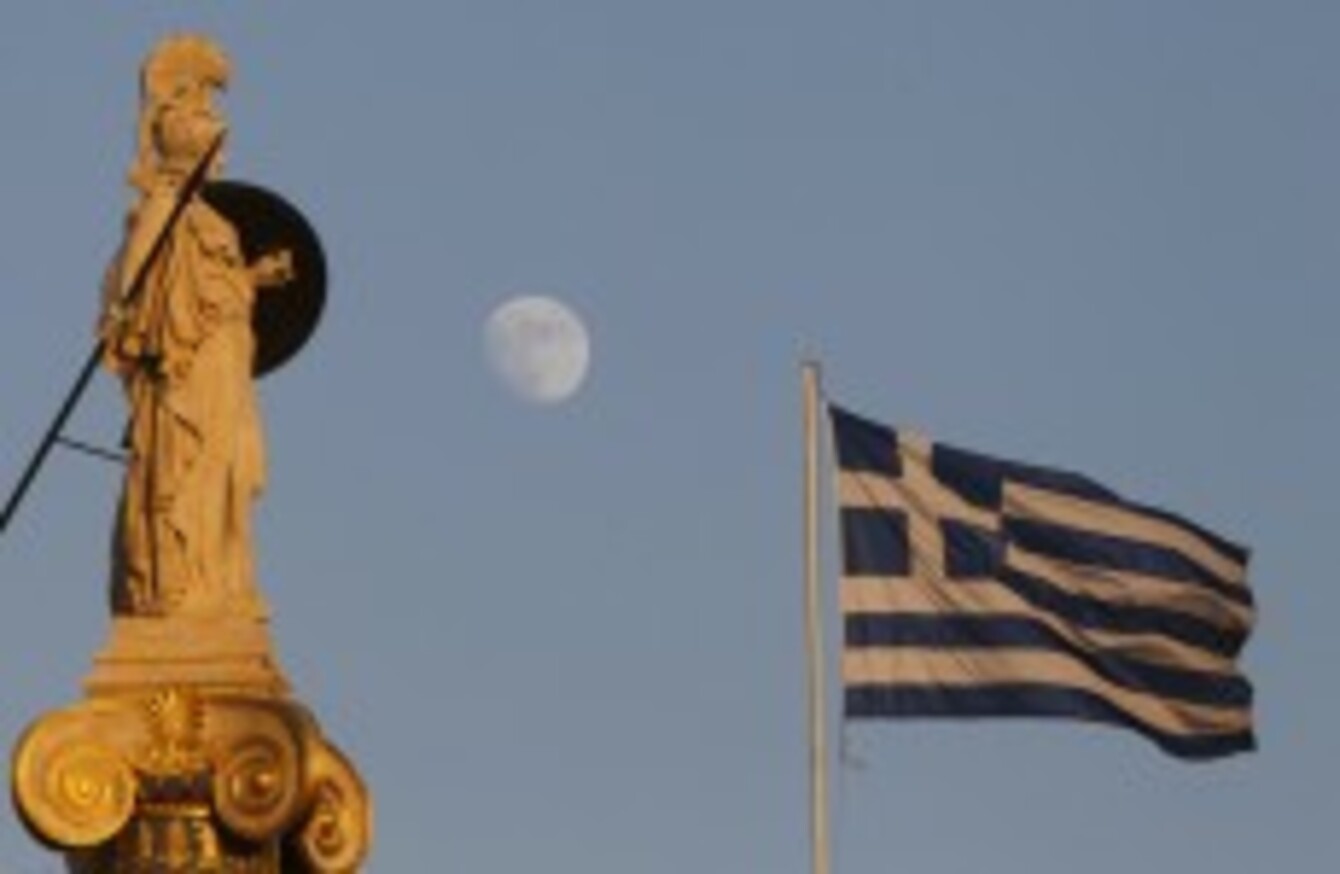 Image: Thanassis Stavrakis/AP/Press Association Images
Image: Thanassis Stavrakis/AP/Press Association Images
A BANK TAX could be in the pipeline in an effort to secure a second bailout for Greece.
The levy is being touted as a way to drive private sector involvement in the new bailout, reports Reuters, which says it has seen evidence of the options being considered ahead of an emergency summit on Greece on Thursday.
Leaders of eurozone countries will attend the emergency talks in Brussels amid fears that the fallout from Greece's woes could spread to larger European countries.
It's reported that the tax on eurozone banks could raise €30 billion over three years. A banking source told Reuters that the issue of the tax is aimed at pressuring banks to agree to private sector involvement, and has described it as a "threat" hanging over talks, which are taking place in the run up to Thursday's meeting.
German chancellor Angela Merkel has said that private investors must be involved in burden-sharing, while the New York Times reports that Germany is "pressing for banks to take a bigger share of the pain".
The bank tax is seen as the only way to avoid a selective default, which the European Central Bank does not want and which could plunge Europe's worsening debt crisis into greater turbulence.
However, the governor of Austria's central bank says a selective default could be one solution, although the European Central Bank president Jean Claude Trichet has warned that any Greek default would mean that the country's bonds being accepted as collateral by the ECB would be a no-no, reports the Financial Times.
Greece's finance minister says he believes that a European debt deal is "attainable". Evangelos Venizelos said:
Reaching a solution is attainable because this solution does not only include Greece. At issue is the euro and the resilience of the eurozone. That is why protection of Greece is a self defense mechanism for the eurozone. That will help us avoid a domino effect.
The New York Times quotes one European diplomat as saying that this week's meeting is "the eurozone's ultimate Cinderella moment", and that unless the countries work together it will spiral out of control.