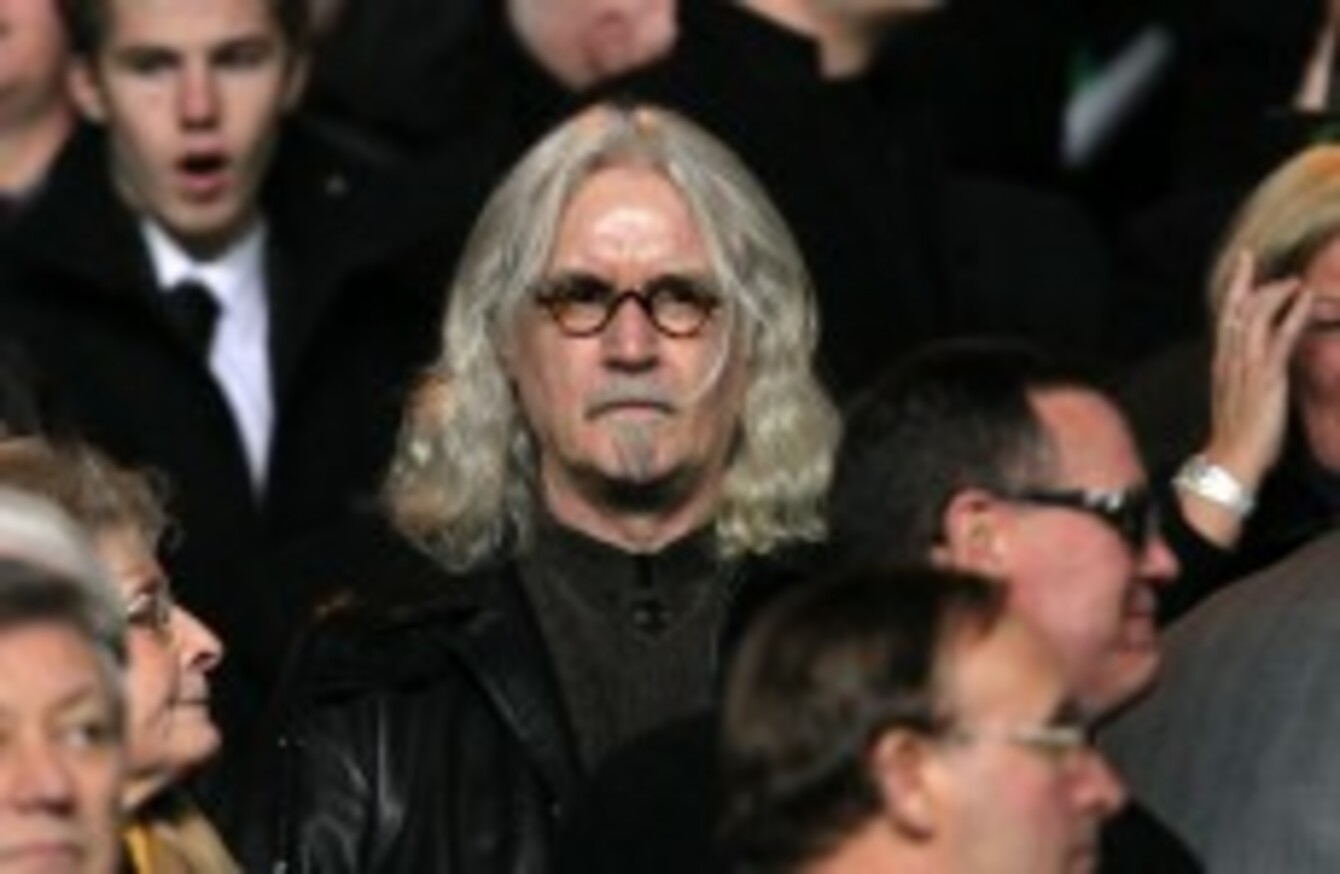 Billy Connolly (File photo)
Image: Lynne Cameron/PA Archive/Press Association Images
Billy Connolly (File photo)
Image: Lynne Cameron/PA Archive/Press Association Images
COMEDIAN BILLY CONNOLLY has said he has "no regrets" after he reportedly verbally abused a photographer at a comedy gig in Kerry on Thursday night.
The female photographer was working at the INEC at the Gleneagle Hotel in Killarney during Connolly's performance when the comedian told her to leave. "I told her to go away properly, in a Glaswegian way," he said. "It only takes two words".
The Irish Examiner reports that Connolly told photographer Valerie O'Sullivan to "get the f**k out of here" and called her an abusive name.
One person who attended the performance wrote on the INEC's Facebook page that it "killed the show". "We were sorry we didn't leave," she wrote.
O'Sullivan, who has worked as a photographer for the INEC and Gleneagle Hotel for twenty years, has not spoken publicly about the matter and has asked for her privacy to be respected.
Patrick O'Donoghue of the Gleneagle Hotel said that O'Sullivan had permission to photograph the Billy Connolly performance.  He described her as a highly regarded professional photographer and a highly respected member of the Killarney community.
"The numerous messages of goodwill and support that we have received is testament to the high regard in which she is held within the local community," he said in a statement. "The INEC regret any upset caused to Valerie".
Connolly is famous for his direct observational humour.
Speaking to Marian Finucane on RTE Radio One this morning, Billy Connolly said he had not realised the photographer was a woman as he could only see her in the shadows.
"She was half way up the hall taking pictures of me and I told her to go away and she wouldn't, so I told her to go away properly, in a Glaswegian way," he said. "It only takes two words".
Do I regret it? Certainly not, I'm very proud of it.