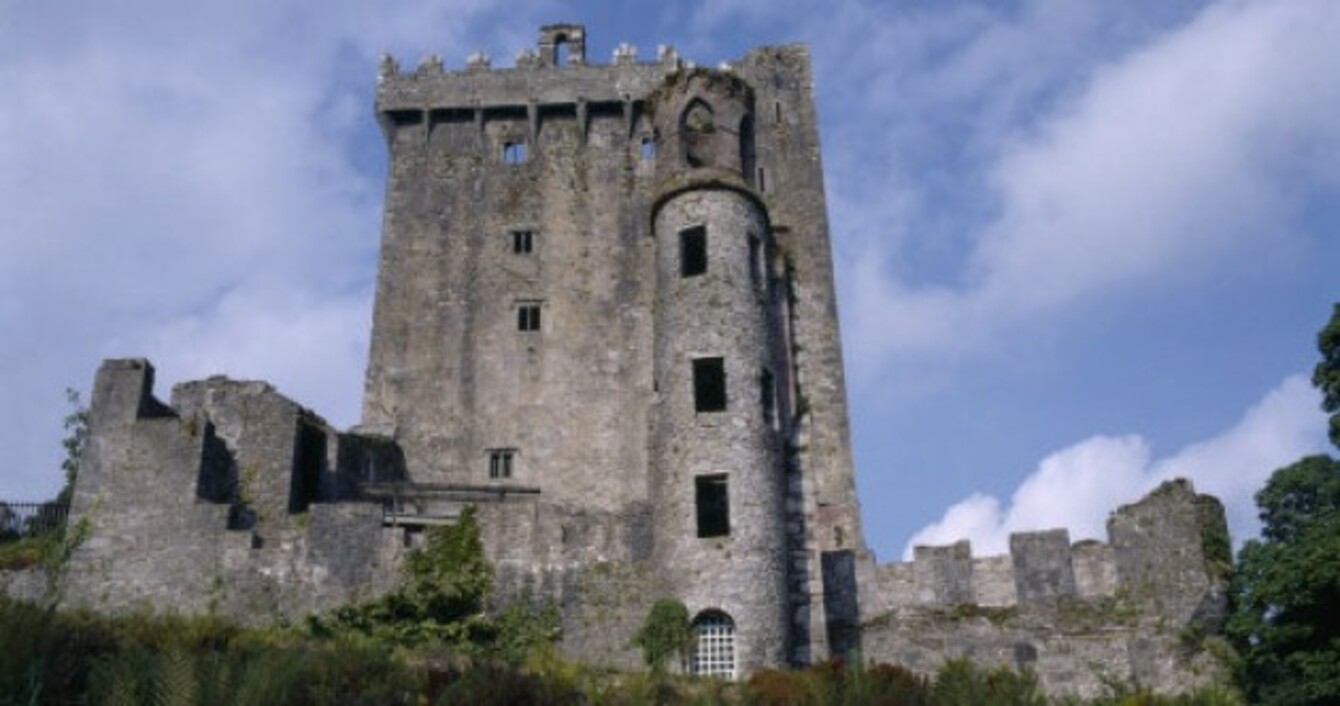 Blarney Castle, Co. Cork.
Image: Eye Ubiquitous/PA Images
Blarney Castle, Co. Cork.
Image: Eye Ubiquitous/PA Images
WE ALL KNOW The Blarney Stone confers 'the gift of the gab' upon those who are brave enough to plant their lips on it, but the origin of the stone itself has been subject to many myths and theories. Until now that is.
Geologists at the University of Glasgow's Hunterian Museum were digitising some of the 40,000 geological microscope slides they hold, when the came across a 19th century slide cut from the famous rock at Blarney Castle in Co. Cork.
The slide, which is so thin that it is transparent to light, had gone unnoticed because it was cataloged in hand-written ledgers along with the other older slides.
Researchers decided to use it to try and test out some of the rumors about the rock. Some of the myths claim that the Blarney Stone was cut from the same rock from which Stonehencge was built.
Others claim that it was brought to Ireland by the prophet Jeremiah or that it was brought back to Ireland from the Crusades
It is also claimed that the stone was brought from Ireland to mainland Scotland before being returned to castle builder Cormac McCarthy by Robert the Bruce in 1314 in recognition of his support in the Battle of Bannockburn.
One thing is now sure though, the stone is made of  mineral calcite and is therefore likely local according to Dr John Faithfull, curator at the Hunterian:
This strongly supports views that the stone is made of local Carboniferous Limestone, about 330 million years old, and indicates that it has nothing to do with the Stonehenge bluestones, or the sandstone of the current 'Stone of Destiny', now in Edinburgh Castle.
The 19th century slide discovered by researchers. (Pic: University of Glasgow)
Glasgow University say that their microscopic slide was probably made between 1850 and 1880 by Professor Matthew Forster Heddle of St. Andrews University who was one of the giants of 19th century geology and chemistry in the UK.
Faithfull is particularly proud of the discovery of the slide:
Very few pieces of the Blarney Stone seem to exist outside Blarney Castle. Apart from our microscope slide, the only other one I'm aware of is in a monument at the University of Texas. However, this object seems to have its origins in a beer-fuelled party, and the genuineness of the fragment must be in doubt.