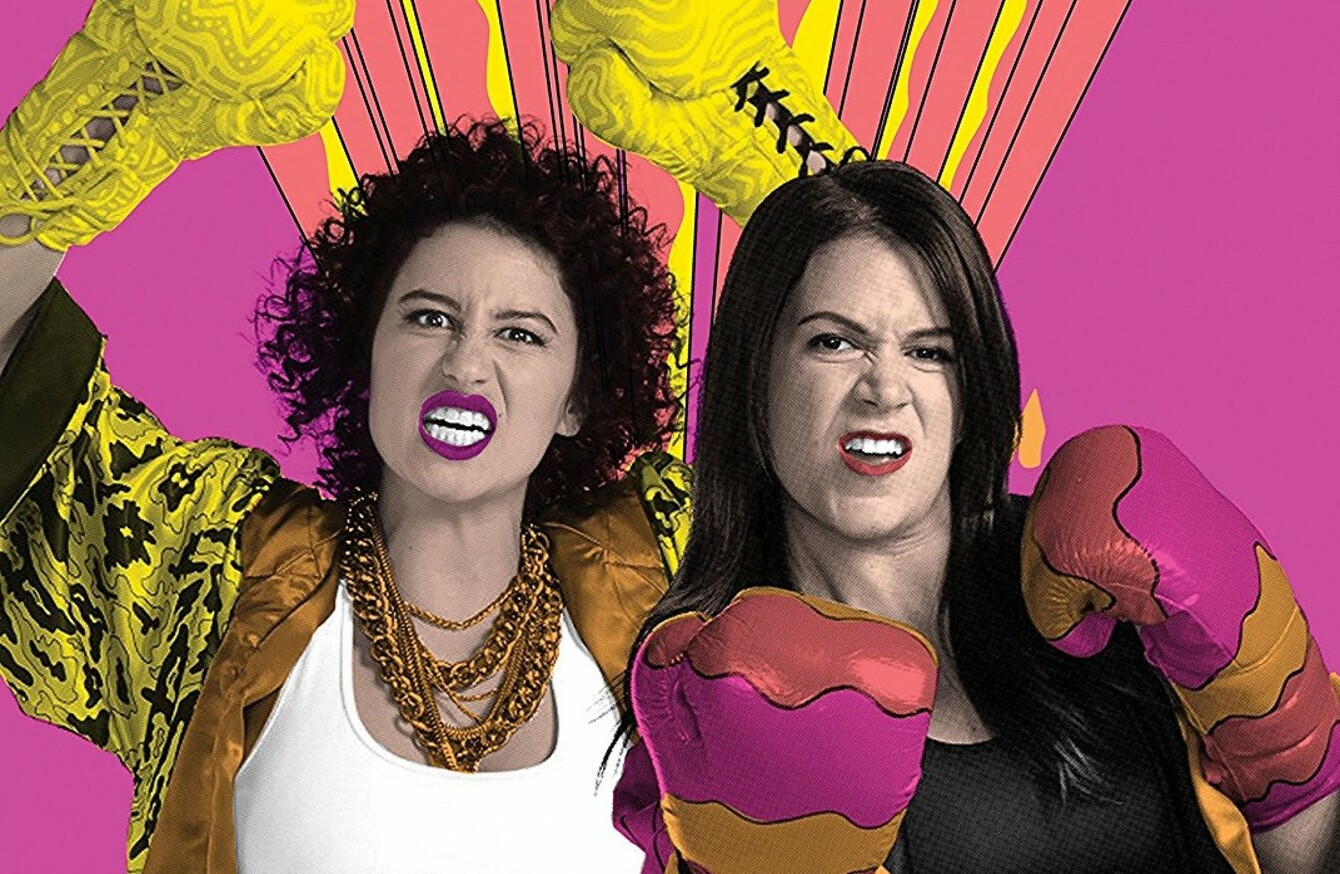 Image: Comedy Central
Image: Comedy Central
Your Next TV Binge is TheJournal.ie's new Friday feature, recommending a box set for you to get stuck into over the weekend. This week: genre-redefining comedy Broad City. 
YASS QUEEN!
Even if you haven't watched Broad City, you've probably already heard its most indelible catchphrase: "YAASSS QUEEN, YAAAASSSSS!" There's a good chance it's being quoted by several people you know… even if they don't know where they got it from.
Anyway, Broad City tells the story of best friends Abbi and Ilana, who are trying to make it through day-to-day life in New York with a smidgen of self-respect still intact.
Abbi is a very talented illustrator who wants to get her life on track, but she invariably gets caught up in the antics of her BFF Ilana, who seems to exist with the sole intention of having a good time.
Imagine if Girls didn't take itself so seriously, or if Sex And The City was made today (and, um, didn't take itself so seriously). Then you're kind of on the right track to what you're getting with Broad City.
Ilana Glazer and Abbi Jacobson began making the show as a web series. They were repeatedly shot down by major TV outlets, but it wasn't long before they finally got the attention they deserved. Amy Poehler (who you probably know from Parks & Rec or Baby Mama) discovered the show, mentored the two girls, became an executive producer, and is still involved three seasons in.
Source: Roadshow Entertainment/YouTube
As with Sex & The City, the environment is as important a character of the show as the two protagonists, whose lives teeter on the knife-edge between hipster douchebaggery and attempts to mix with the real movers and shakers of the city. Abbi begins life in the show as a cleaner in the gym Soulstice (best fake name for a hipster gym ever), but it's not long before she gets promoted to a trainer… for the elderly.
Meanwhile, Ilana 'works' – if you can call it that – at a sales company called Deals Deals Deals. We're never entirely sure what she does there, or how long her breaks are, and her co-workers seem to actively hate her. But she takes advantage of her pushover boss, and it will take something truly horrid for him to finally fire her.
Which is where 'Mr Hands' comes in. And that's all we're going to say about that because this is a family-friendly website.
Both of the girls have roommates – because you should NEVER live with your BFF. Ilana is living with gay immigrant Jaime, and Abbi is living with someone we never actually get to see. Her housemate's terrible boyfriend Bevers is always around, but we hate him. He is to be hated.
And then there's Lincoln Rice, played by the living legend that is Hannibal Buress. He and Abbi are good friends, but he and Ilana have a… thing going on. He is totally crushing hard on her and wants it to be a proper relationship but, Ilana being Ilana, she is fine with it being just a physical thing. (Or at least that's what she thinks.)
So while the girls drink and do drugs and party and sleep around and 'find themselves' (and why shouldn't they, that's what your twenties are all about), Broad City isn't afraid to get deep into the psychology of relationships – be it platonic, sexual, romantic, familial, whatever. The situations the girls find themselves in are magnified and blown out of proportion… but are also situations that we've all been in. Thankfully, they're just much better (or worse) at dealing with them than we are, because they've got each other.
But thankfully, we've got them!
Now say it with me one more time: YYAAAAAAAAASSSS QUEEEEEEEEN!
So, where can I watch it? All three seasons of Broad City are currently available on-demand on Virgin TV Box Sets.
Source: Seriendario Com/YouTube