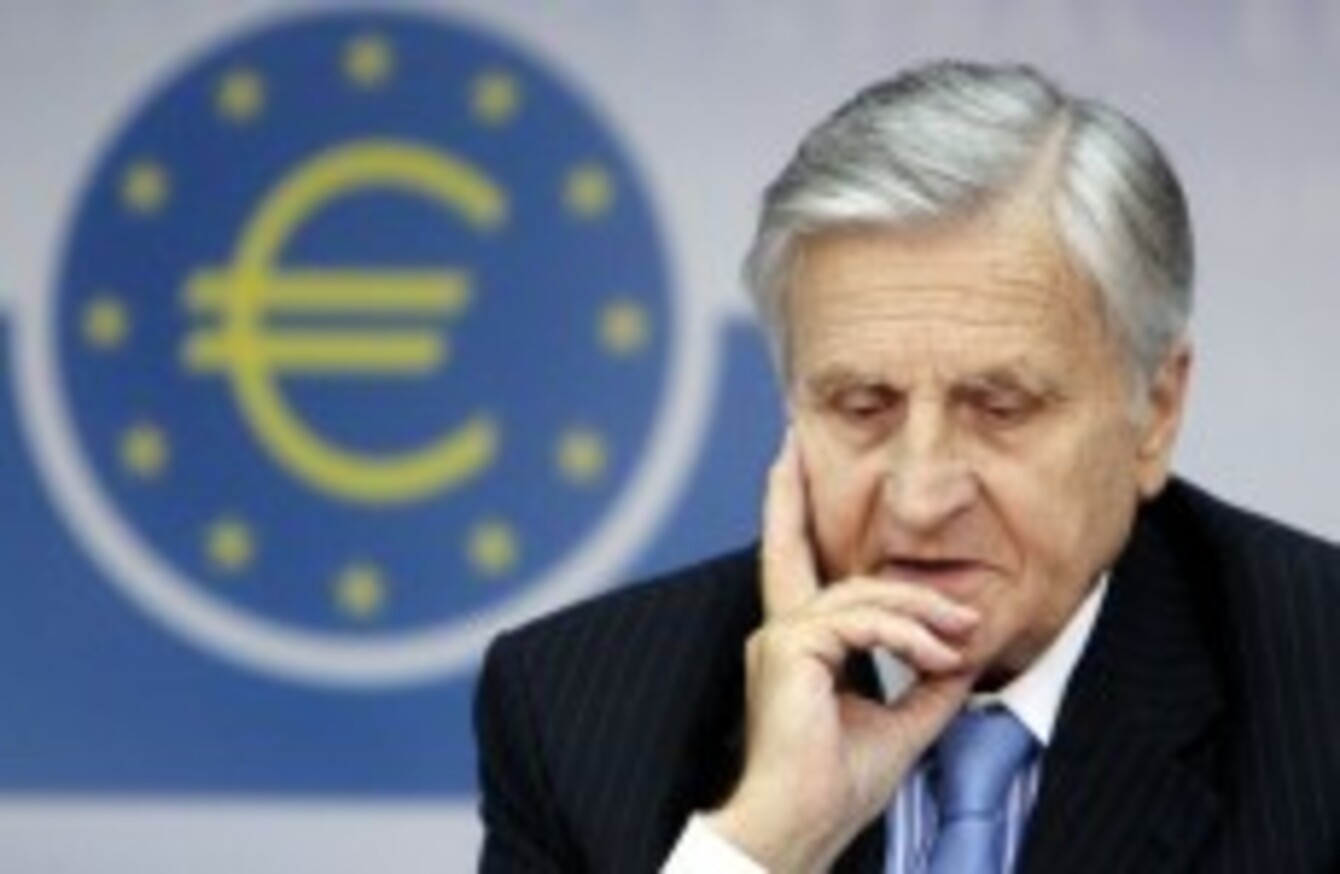 Image: Michael Probst/AP
Image: Michael Probst/AP
THE EUROPEAN COMMISSION has lowered its expectation for the growth of the European economy – saying the crisis on the world's financial markets is taking its toll on Europe's recovery.
The Commission believes economic output in the union will now be just 0.2 per cent for each of the next two quarters – with growth at just 0.1 per cent in the fourth quarter in the Eurozone.
While both the Union and the Eurozone will both meet their annual growth targets, their growth will largely have come in the first quarter, with the economy grinding almost totally to a halt towards the end of the year.
Unsurprisingly, Germany will be the engine for the growth – with its economy expected to grow by 2.9 per cent this year by Brussels' expectations. There was no hard data for Ireland in the report.
Separately this afternoon, the ECB said it was going to step up efforts to lend dollars to banks in the euro area, in three separate three-month loans to ensure they had enough US cash to get through the rest of the year.
The move – which comes in coordination with moves from the central banks of England, Japan and Switzerland – comes as a sign that some banks are now struggling to gain access to dollars on the regular money markets, as US investors grow more fearful of Europe's banking sector.