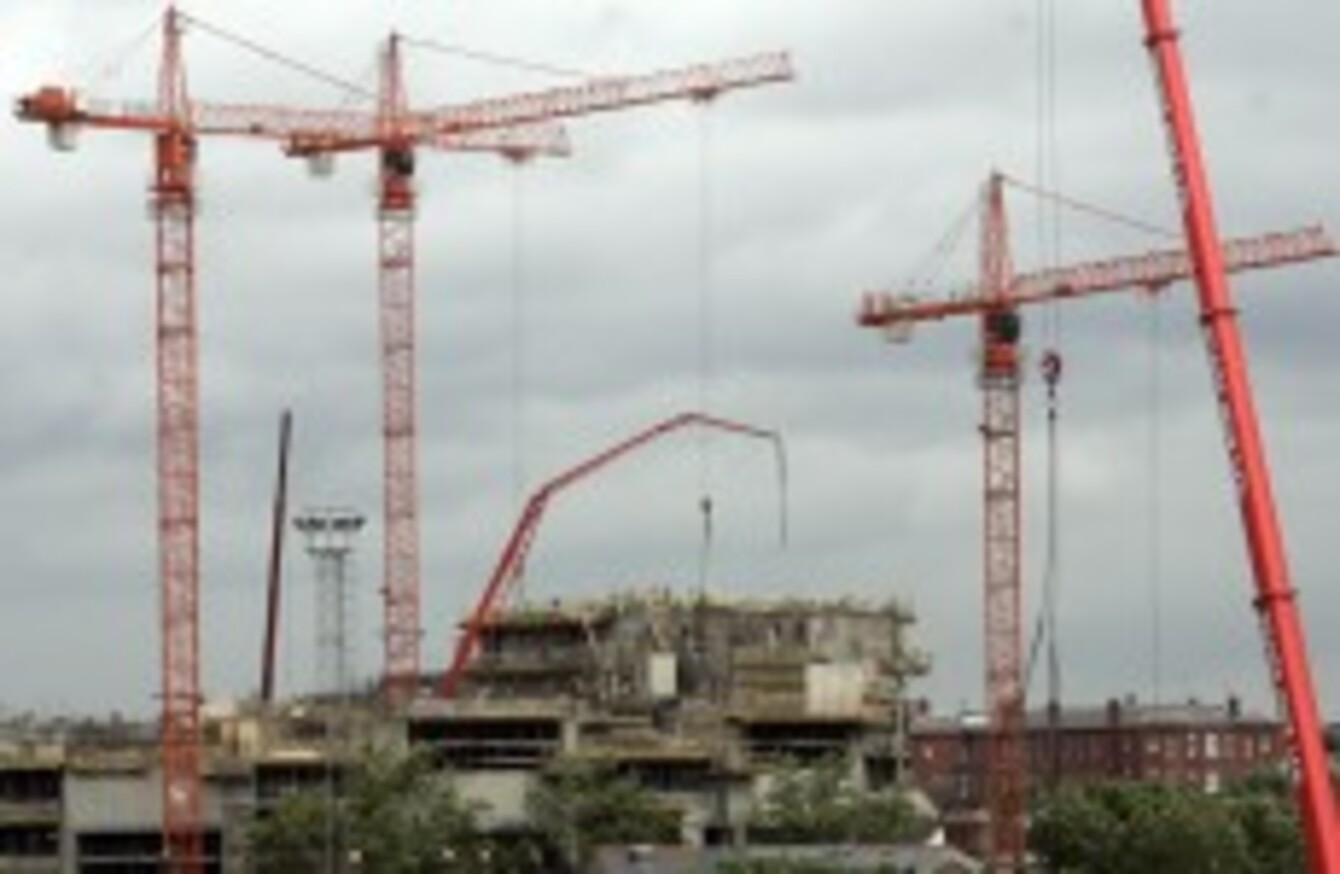 Image: Eamonn Farrell/Photocall Ireland
Image: Eamonn Farrell/Photocall Ireland
NEW FIGURES HAVE shown that building costs continued to recover slowly last year, seeing an increase of almost 3 per cent.
The figures from the Society of Chartered Surveyors Ireland (SCSI) show that construction tender prices increased by 1.8 per cent in the second half of 2012 and 2.8 per cent for the year as a whole.
Andrew Nugent, Chair of the Quantity Surveying Professional Group of SCSI said that prices have increased by almost 5 per cent over past two years and which is "primarily due to rising input costs such as building materials and energy costs".
"The gradual increase in tender prices also reflects a growing reality in the industry that recent trends in below cost tendering are unsustainable, as witnessed by the number of company and project failure amongst contractors and sub-contractors", he said.
Nugent also said the construction sector has an important role to play in supporting the smart economy as well as foreign direct investment as the industry evolves and the  focus moves away from building houses and apartments.