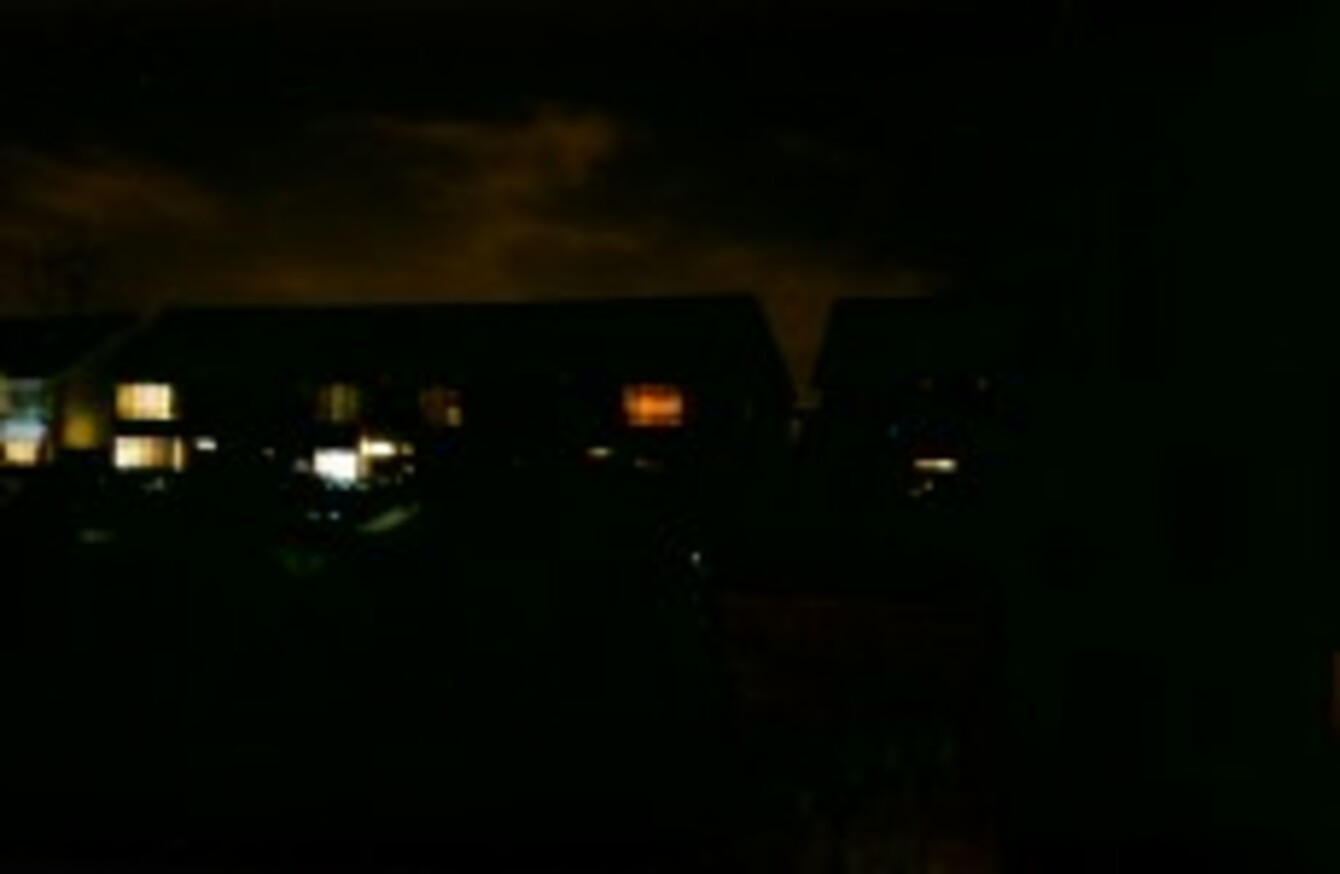 Lights out at Chambers Park in Kilcock
Image: Pat McGarry
Lights out at Chambers Park in Kilcock
Image: Pat McGarry
POWER IS CLOSE to being restored to street lights at an unfinished Kilock housing estate which had the lighting switched off last Thursday.
Energia currently powers the street lighting managed by Kildare County Council, and Kildare County Council contacted the company yesterday to request they start supplying electricity to power the street lighting in the Chambers Park estate in Kilcock.
The developers of the estate went into liquidation following four years in receivership.
Chambers Park resident and elected chair of the residents committee Pat McGarry said he and fellow residents were disappointed that the council had not had any direct contact with them on the issue.
"I think it's a pity that's the way they go about it," he said.
We've been waiting in earnest now for the lights to come back on.
Energia has contacted ESB Networks requesting immediate reconnection of the estate.
It said that once this reconnection has been made by ESB Networks, Energia will be able to power the street lighting.
A spokesperson for ESB Networks said they are waiting on paperwork from Energia before they can begin the process of switching back on the street lights.
Once these documents have been put through and processed, the process to switch the lights on can begin. This could take a number of hours.