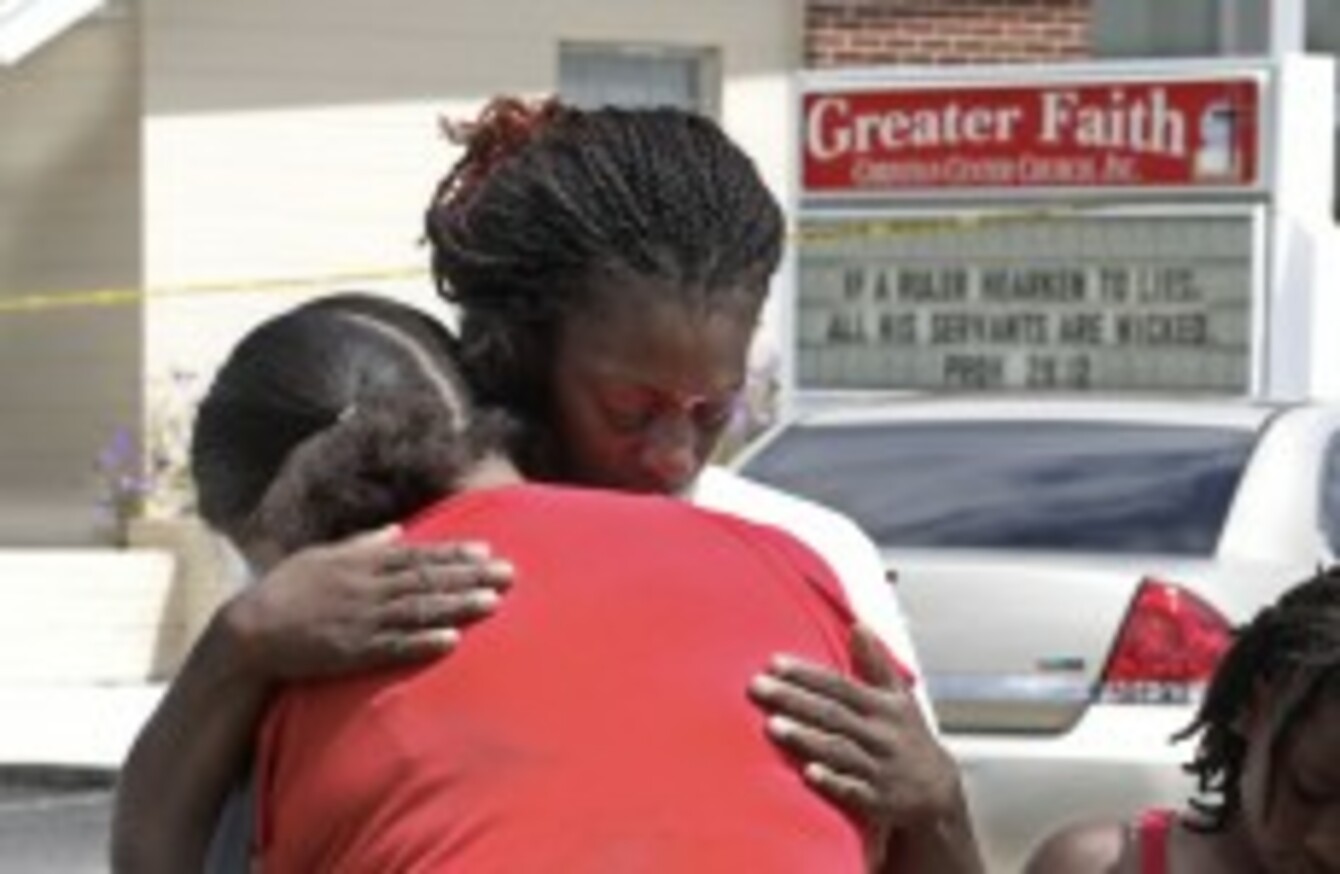 Image: AP Photo/The Lakeland Ledger, Pierre DuCharme
Image: AP Photo/The Lakeland Ledger, Pierre DuCharme
A PASTOR AND his associate have been shot during a church service in the USA.
The incident occurred in Lakeland, Florida, where Pastor William Boss and associate pastor Carl Stewart were shot by a former church member who stormed into the church and opened fire.
Jeremiah Fogle was wrestled to the ground inside the church.
Earlier, Fogle had shot his wife to death at his house. Police say they do not know what led to the shootings.
Fogle is to appear in court today.
One witness who tackled Fogle, Derrick Foster, said:
The first thing in my mind was, 'I have to take this gun away'.
He had a great grip on the gun. My plan was, as soon as he hit the floor, it would cause him to drop it. But he didn't drop it.
Foster said that he was among the 20 people at the Greater Faith Christian Center Church on Sunday when Fogle entered and started firing.
He said it took three or four minutes of struggling with the gunman before he finally wrested the weapon away.
The gunman had six rounds in his pocket. "He was prepared to shoot even more," Sheriff Grady Judd said.
"Of all the places you should be safe, you should be safe in a house of worship," Judd said. "Especially on a Sunday morning."
Fogle was charged with first-degree murder and three counts of attempted murder.
His sister Maria Beauford said Fogle and his wife Theresa ran a transportation business together and had been members of Greater Faith before starting their own ministry run out of their home.