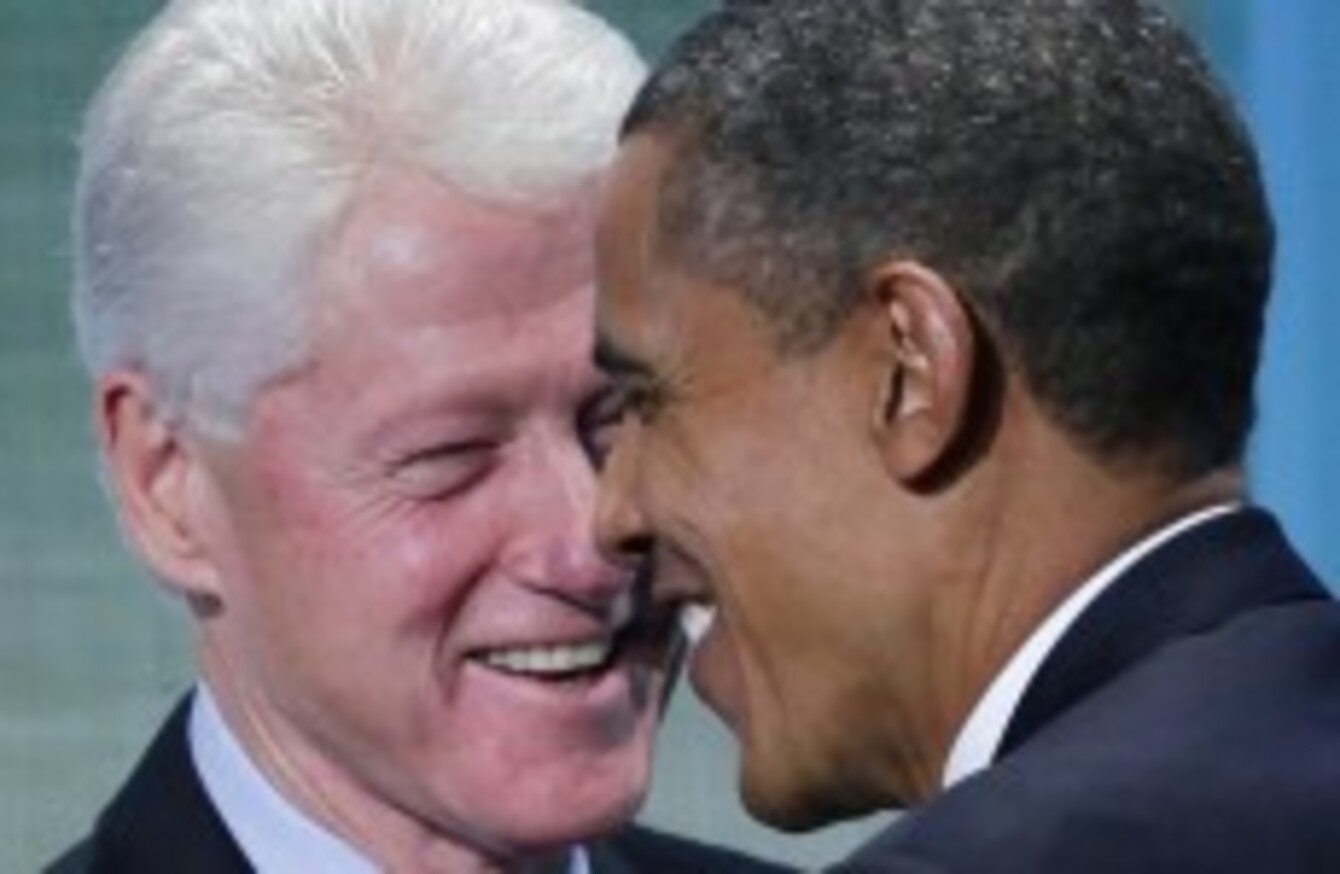 Former US President Bill Clinton and President Barack Obama embrace at the Clinton Global Initiative, Wednesday, Sept. 21, 2011, in New York
Image: Mark Lennihan/AP/Press Association Images
Former US President Bill Clinton and President Barack Obama embrace at the Clinton Global Initiative, Wednesday, Sept. 21, 2011, in New York
Image: Mark Lennihan/AP/Press Association Images
THERE'S A SPECIAL pressure reserved for the times you have to fill someone else's shoes: anxiety, self-doubt, nervousness – it all comes with the territory.
So US President Barack Obama will probably not be best pleased to hear that his predecessor has decided to publicly criticise him.
In Bill Clinton's new book, Back to Work: Why We Need Smart Government for a Strong Economy, he takes aim at his fellow-Democrat over several issues – not least of which being Obama's handling of the debt limit crisis, which he said made the United States appear "weak and confused" overseas.
Clinton also denounced the manner in which Obama approached the 2010 mid-term elections, and his promotion of nuclear energy, reports NewsMax.com - saying he disagreed with the administration's "provision of large loan guarantees to to nuclear power".
He also criticised the government's attempts to stabilise the economy, describing the current situation as a "mess" and saying that spending cuts and tax hikes being applied when the economy was still weak would "slow down economic recovery".
However, it's not all bad news for Obama: Clinton also believes he could secure another term in office.
In an interview with USA Today, Clinton said that the unemployment rate was predicted to reach 7.7 per cent by the day of the 2012 elections. While he acknowledged that no modern president had been re-elected with such a high level of joblessness affecting the country, he added:
The American people have a funny way of figuring… If they decide that the unemployment rate is that high because the Congress refused to work with the president and their numbers remain markedly lower than his, he might win anyway. I still think he's in pretty good shape.