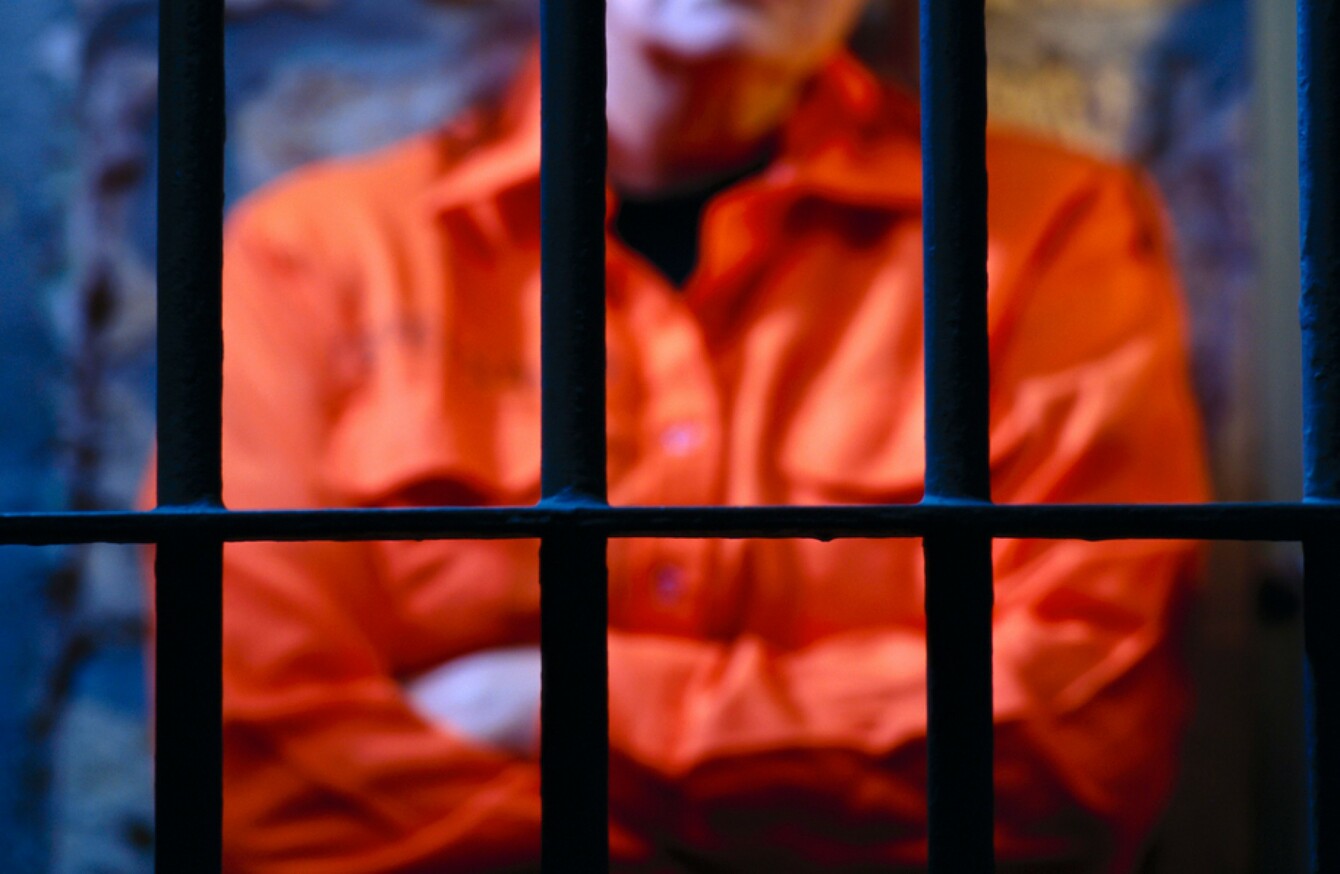 A PRISONER THREW a battery at the observation window of his cell, smashing the glass and firing shards of glass into a prison officer's eye, a court has heard.
Dublin Circuit Criminal Court heard that Jeffrey Crowley (21) had been reckless when he threw the battery but that he did not intend to harm the victim.
Fergal Foley BL, prosecuting, told the court that it was accepted he didn't intend to damage her eye. He said that the size of the window was very small.
He said that if Crowley had actually intended to hit the window he should be a professional darts player or a fast bowler for a cricket team.
Keith Spencer BL, defending, said that it would have required a vast degree of skill to aim and to hit the window and that Crowley didn't have that skill.
Guilty plea
Crowley of Blackhall Parade, Dublin pleaded guilty to assaulting Lorraine McCarthy causing her harm at Wheatfield prison, Co. Dublin on 23 February, 2014.
McCarthy has suffered no permanent injury to her eye and no loss of vision. She did not make a victim impact statement but the court heard she suffered from post traumatic stress after the attack.
Garda Kevin Mullahy said that the victim, an Assistant Chief Officer in the prison, went to Crowley's cell because he was breaking up the contents of the cell.
She looked into his cell through the narrow observation window and asked him to stop this. He replied to her by telling her to fuck off.
He also said:
You come into this cell and you're dead, you slut. Fuck off away from the door or I'll take your eye out.
Foley said this remark gave an impression that what Crowley did was intentional but that his guilty plea was accepted on the basis that he was only reckless.
His previous convictions include theft, robbery, criminal damage and drug dealing.
Judge Pauline Codd adjourned sentencing to May next.
Spencer said that that Crowley launched into his tirade in prison because it was his 18th birthday and he was fed up and depressed.
He was punished for the attack in prison by having privileges, like phone-calls, withdrawn and being placed on 23-hour lock-up.
He said his client fell in with a bad crowd at an early age and began taking tablets on the street and later became addicted to cocaine.
Judge Codd said that Crowley seemed to be a very angry young man. She said he had huge difficulties in his childhood and was offending from an early age.
Comments are closed as the case is before the courts.