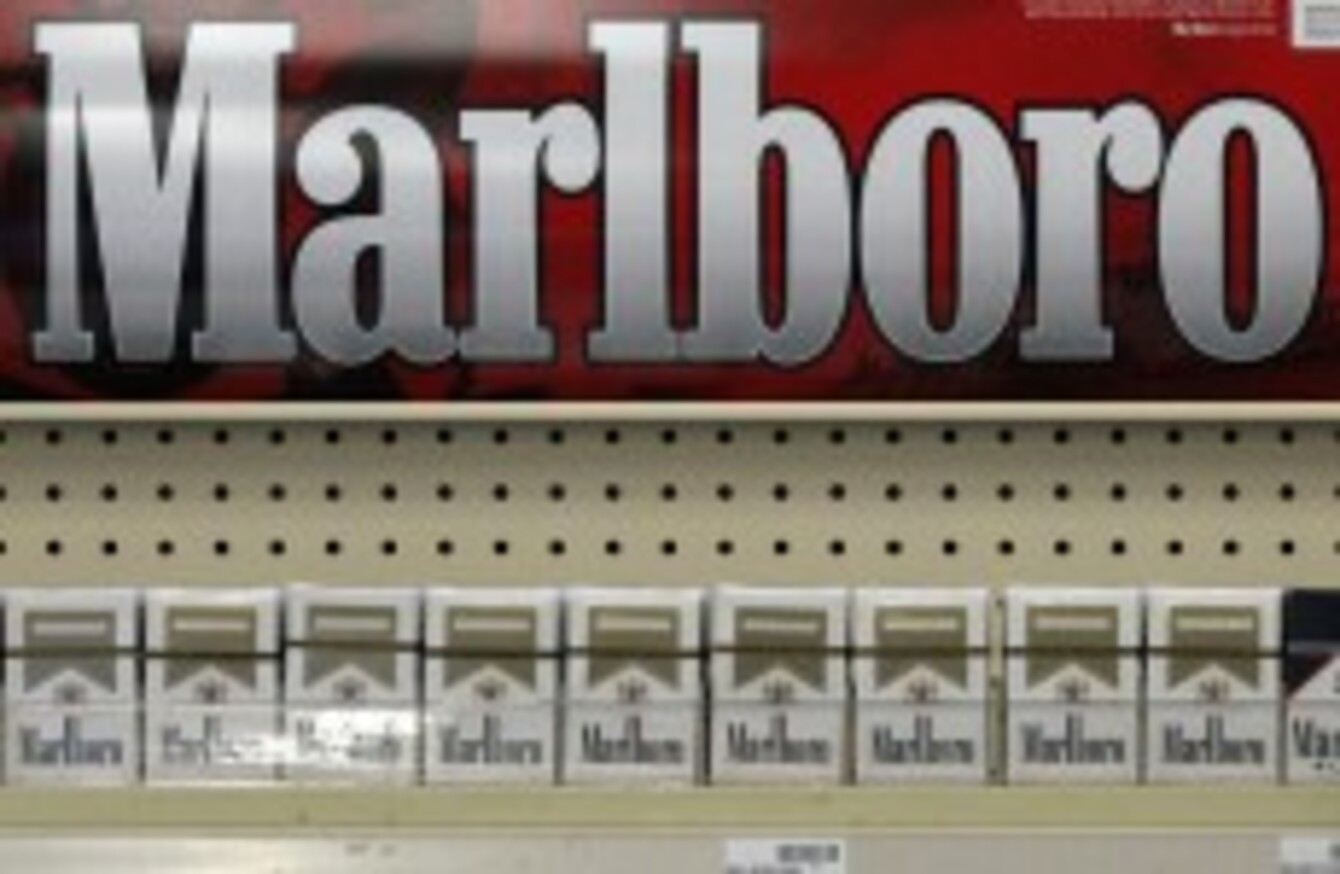 Marlboro cigarettes are on display in a CVS store in Pittsburgh.
Image: AP Photo/Gene J. Puskar, File
Marlboro cigarettes are on display in a CVS store in Pittsburgh.
Image: AP Photo/Gene J. Puskar, File
A MAJOR PHARMACY chain in the United States has announced today that it will stop selling cigarettes and other tobacco products.
CVS Caremark, a company with more than 7,600 stores, said it made in the step "in support of the health and well-being of its patients and customers".
The move will come into effect on the 1 October later this year.
In a statement this afternoon, CEO Larry J. Merlo described the move as "significant".
"Put simply, the sale of tobacco products is inconsistent with our purpose," he said.
The move will cost the company an equivalent of €1.5 billion in revenue, but will not affect its 2014 earnings forecast.
CVS Caremark Corp. and other major drugstore chains have been adding clinics to their stores and expanding their health care focus for several years now.
Ageing population
They've been preparing, in part, for an ageing U.S. population that will need more care and for the millions of people who are expected to gain health insurance coverage under the federal health care overhaul.
The company's tobacco plan drew praise from President Obama.
"As one of the largest retailers and pharmacies in America, CVS Caremark sets a powerful example, and today's decision will help advance my Administration's efforts to reduce tobacco-related deaths, cancer, and heart disease, as well as bring down health care costs – ultimately saving lives and protecting untold numbers of families from pain and heartbreak for years to come," the president said.
Awkward conversations
CVS Caremark has been working to team up with hospital groups and doctor practices to help deliver and monitor patient care, and the presence of tobacco in its stores has made for some awkward conversations, CVS Chief Medical Officer Dr. Troyen A. Brennan said.
"One of the first questions they ask us is, 'Well, if you're going to be part of the health care system, how can you continue to sell tobacco products?'" he said.
There's really no good answer to that at all.
Tobacco is responsible for about 480,000 deaths a year in the U.S., according to the Food and Drug Administration, which gained the authority to regulate tobacco products in 2009.
Additional reporting by Nicky Ryan