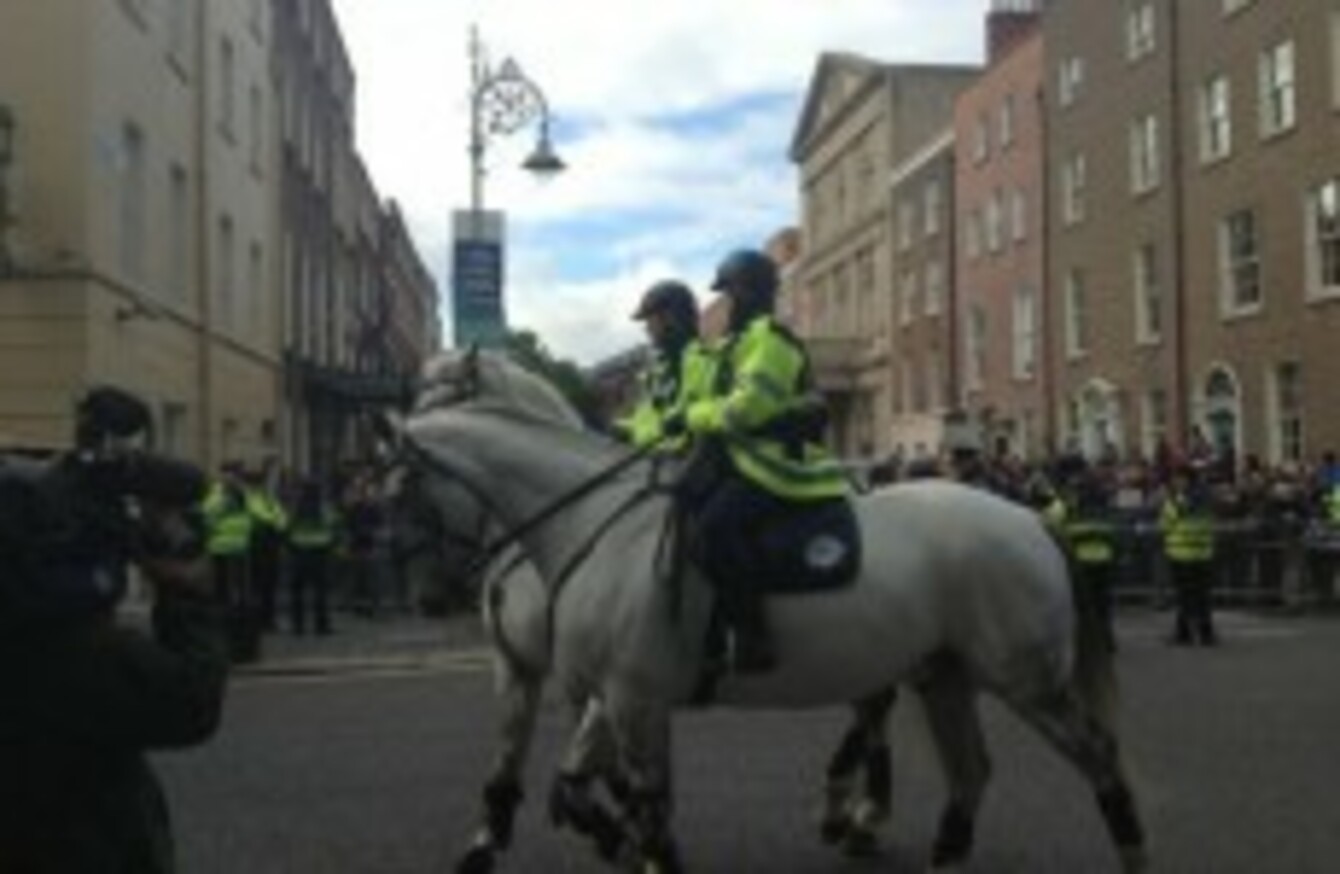 Image: Christina Finn/TheJournal.ie
Image: Christina Finn/TheJournal.ie
Updated 10.50pm
SEVEN PEOPLE WERE today arrested in connection with violence outside the gates of Leinster House during a protest last month, after a series of early morning home raids across Dublin.
Gardaí from Pearse Street arrested two teenagers and seven men, ranging in age between 14 and 35.
It's understood a number of those detained have links to dissident republican support groups.
A co-ordinated search operation was mounted from 5am throughout the Dublin Metropolitan Region, according to gardaí:
"Garda Units involved included Divisional Crime Task Force, Divisional Drugs Unit, District Detective Unit, Street Crime Unit, Uniformed Members from Pearse Street Station and The Special Detective Unit."
An investigation has been under way since 18 September after the violence broke out during a demonstration organised to coincide with politicians returning to the Dáil after the summer break.
A number of people were arrested and three taken to hospital on the day of the protest. Anti austerity protesters attempted to breach a barrier set up at the corner of Kildare street, leading gardaí to force them back and deploy pepper spray.
The seven arrested this morning are being detained at various garda stations across Dublin under the provisions of Section 4 of the Criminal Justice Act.
First published 11am