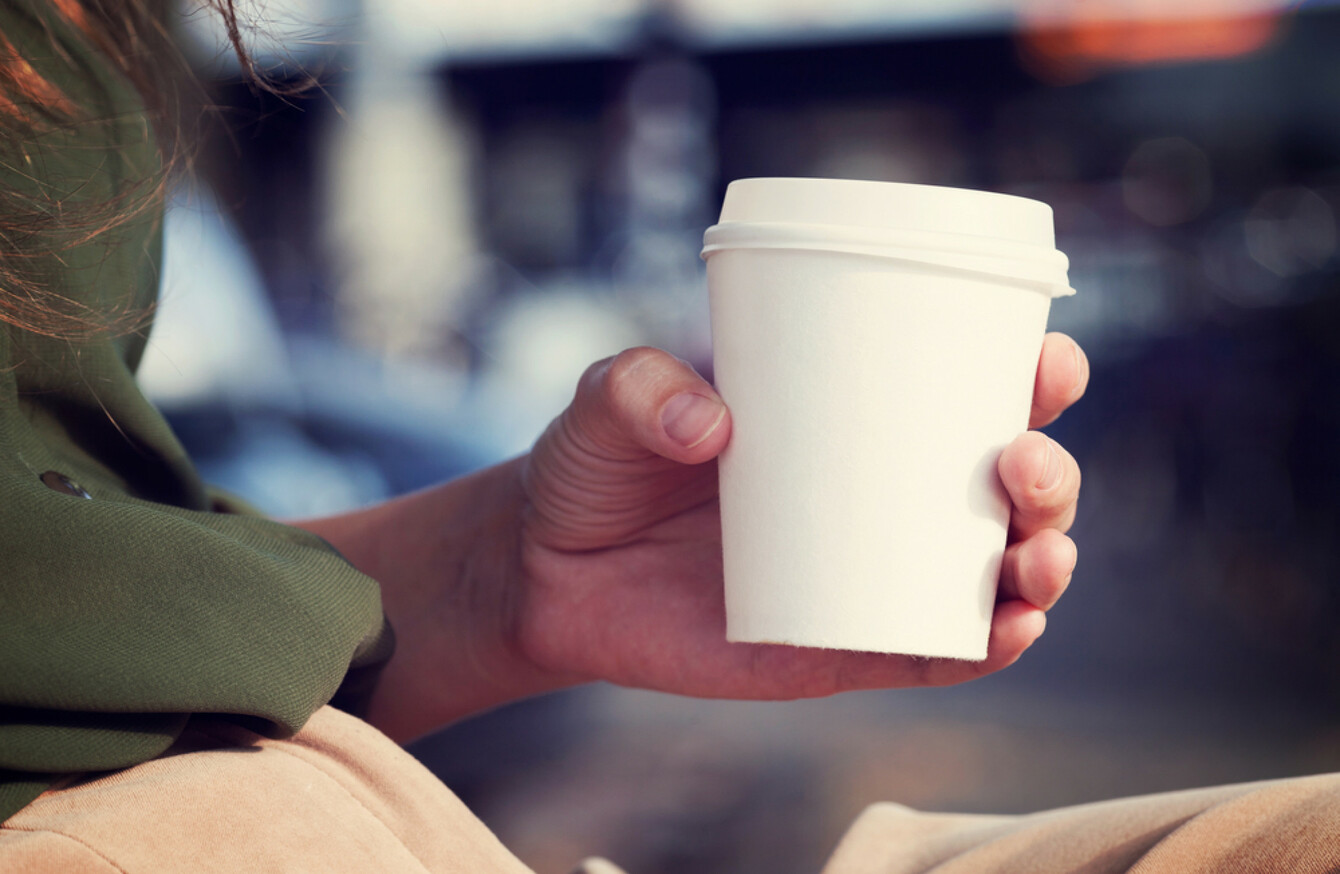 Image: Shutterstock/Boumen Japet
Image: Shutterstock/Boumen Japet
THERE HAS BEEN a lot of debate in recent months over disposable single-use coffee cups.
In July a Green Party bill which would ban the cups being sold by coffee retailers made it through the second stage in the Dáil.
The party argues that the use of the cups generates too much waste and should be stopped.
Meanwhile, there have also been calls for people who use their own reusable cups to get a discount from coffee retailers as an incentive. While the idea of a tax or levy on the cups has also been floated.
Single-use coffee cups generate a huge amount of environmental waste, but is a ban on them going too far?
Today we're asking, Should single-use disposable coffee cups be banned?

Poll Results: