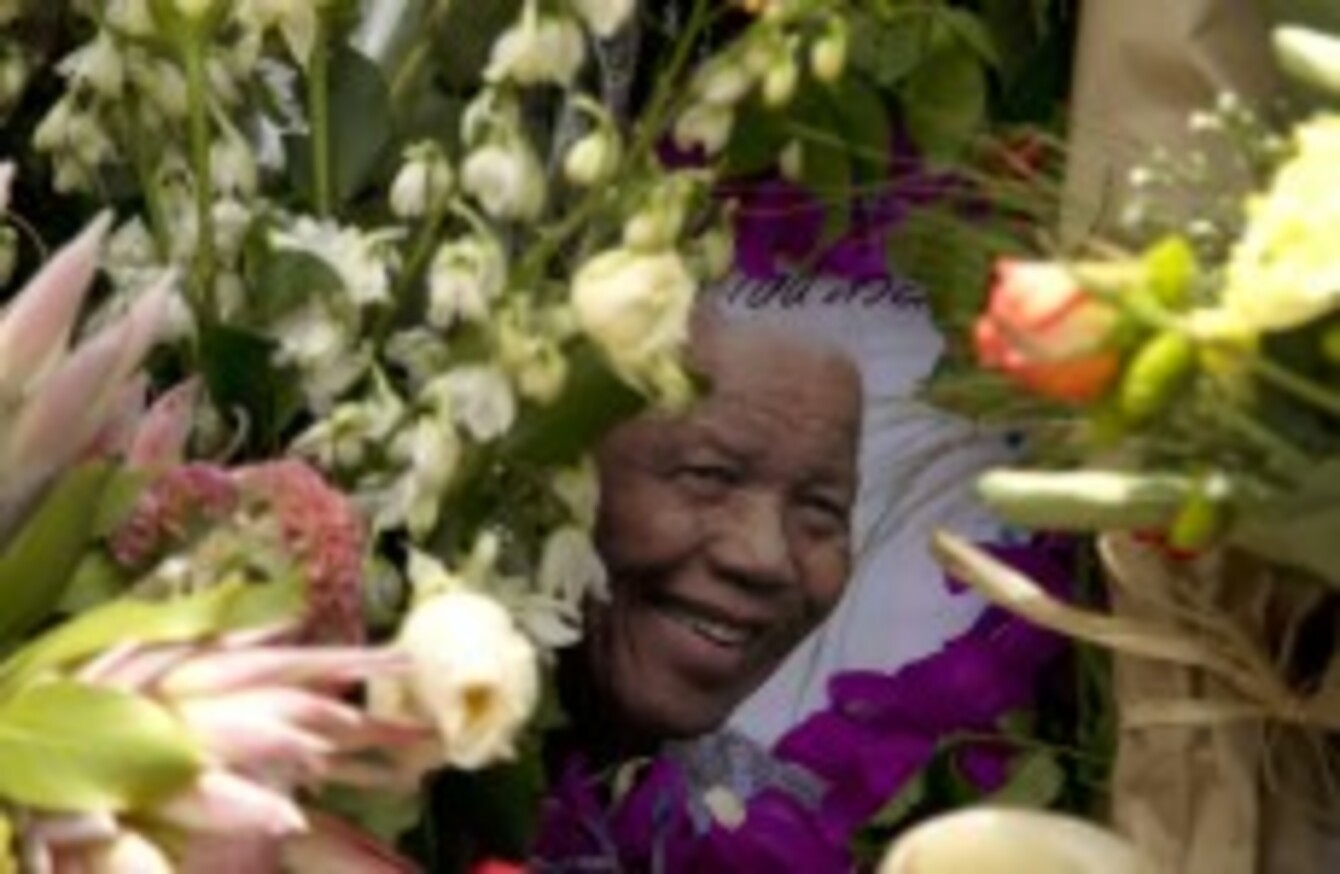 Image: Themba Hadebe/AP/PA
Image: Themba Hadebe/AP/PA
THE ARCHBISHOP OF Dublin paid tribute to the late Nelson Mandela today at a carol service for the international community.
At the service in the Church of St George and St Thomas on Cathal Brugha Street, Archbishop Dr Michael Jackson said Mandela lived "a long life lived with passion and commitment" which brought about many changes in him and in the nation he belonged to.
"His stamina and idealism gave birth to patience and politics which secured dignity for the human person in South Africa such as had never been in place before and would not have happened had it not been for him – who he was and how he did it," he told those in attendance at the service.
The impact of his personality has been such that everyone across the world knows him as 'one of their own.' He has espoused values of principle, of human worth and of change and inclusion which have made it virtually impossible for unreflective conservatism to hold sway with any credibility or integrity. This is a legacy of thanksgiving.
He spoke of Mandela's contribution to The Special Olympics in Ireland and reflected on "a life which has changed the human face of the world".
Books of condolences remain open at churches across the country today.
The pillar of the family is gone
A woman and her son sit in front of a pile of flowers offered to former President Nelson Mandela (Image: Themba Hadebe/AP/PA).
Meanwhile in Johannesburg, a special prayer service took place this morning as South Africa holds a 'day of prayer' to honour the anti-apartheid leader who inspired so many.
"We should pray for us not to forget some of the values that Madiba stood for, that he fought for, that he sacrificed his life for," President Jacob Zuma told the congregation.
Winnie Madikizela-Mandela, left, Nelson Mandela's former wife, greets worshippers at the Bryanston Methodist Church in Bryanston suburb of Johannesburg (Image: Peter Dejong/AP/PA).
In a statement, Mandela's family compared the loss of their adored patriarch to the trauma of separation during his long incarceration in Robben Island.
"The pillar of the family is gone, just as he was away during that 27 painful years of imprisonment," the statement said.
"As a family we commit ourselves to uphold and be guided by the values he lived for and was prepared to die for.
"Chief among these is the lesson that a life lived for others is a life well-lived," it said.
- With additional reporting from AFP.