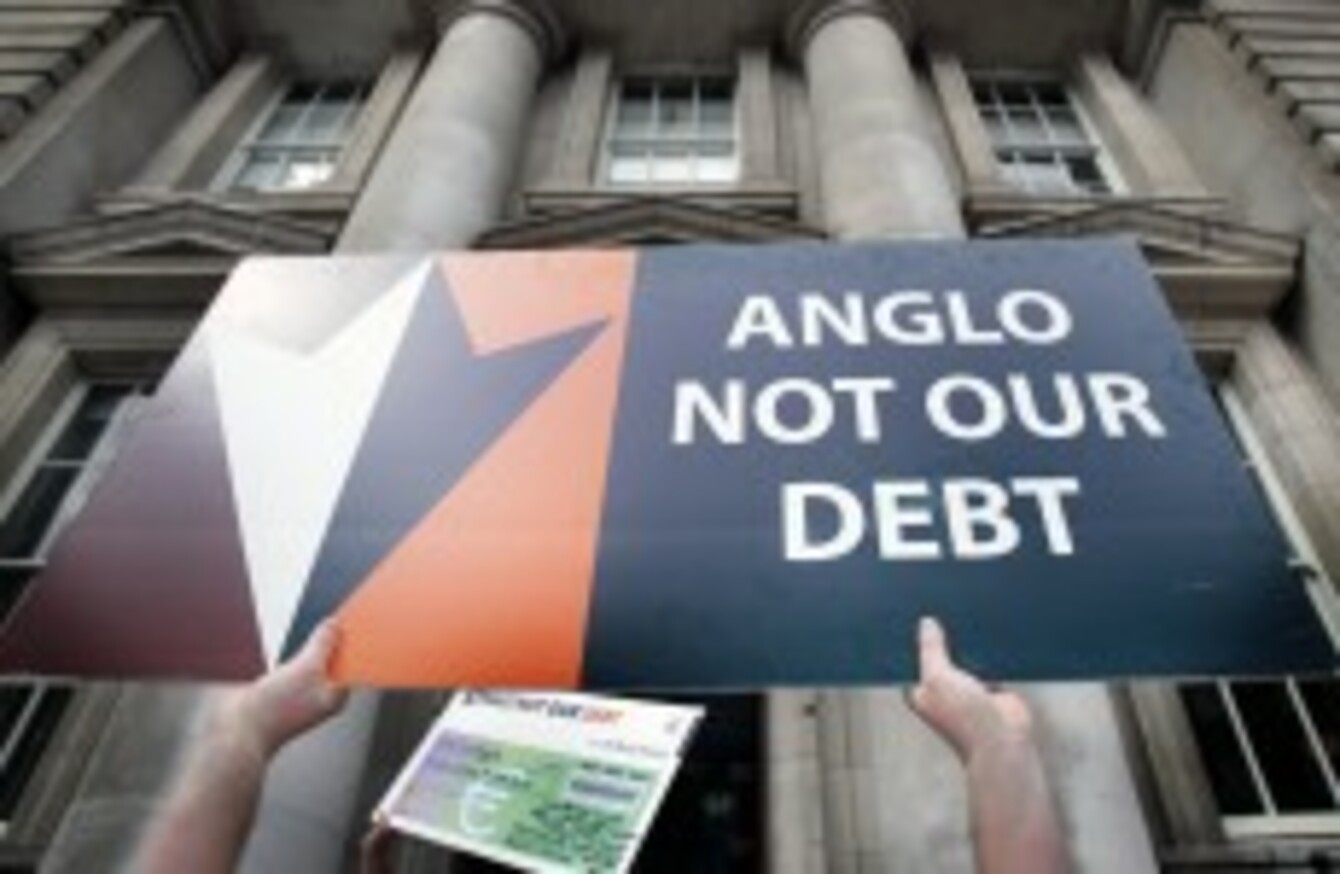 Image: Niall Carson/PA Wire/Press Association Images
Image: Niall Carson/PA Wire/Press Association Images
WICKLOW TD STEPHEN Donnelly has called on the government not to pay the €1.1 billion due to senior unsecured bondholders this week and restore rehabilitative care services for disabled children.
By the end of this week, the government will have paid four bonds, totalling over one billion euro, two formerly held by Irish Nationwide and two by the former Anglo Irish Bank.
One of the bonds due to be paid today amounts to €598 million.
Donnelly said the HSE recently told parents of disabled young adults in Wicklow that there was no longer any money to fund rehabilitative training for their children.
The rehab provider in Wicklow, Sunbeam House, has places available but the HSE no longer has the €14,000 per teenager required.
Donnelly said the 40 million in debt interest we pay every year would cover rehabilitative training for one teen for the next 150 years.
Drastic Impact
Speaking to TheJournal.ie, Mark Malone of the 'Anglo: Not Our Debt' campaign said neither government parties have a political mandate to take this action as they assured voters they would not before the general election.
"These cuts are having drastic impacts on the most vulnerable people in society," Malone said. He said an elderly man at a recent campaign meeting told him the supply of oxygen for his machine was being reduced from four bottles a month to three.
Sinn Féin's Pearse Doherty joined these calls for the government to block this payment.
"The government has committed to wrenching at least €3.5 billion out of the economy in this December's budget," he said. "This week's bond payouts amount to almost a third of this."
"This money should be invested in job creation. It could be invested in our education and health systems. Instead the government is allowing Irish Bank Resolution Corporation to waste it on bondholders, who may have bought the bonds on the secondary market for a fraction of the original price."