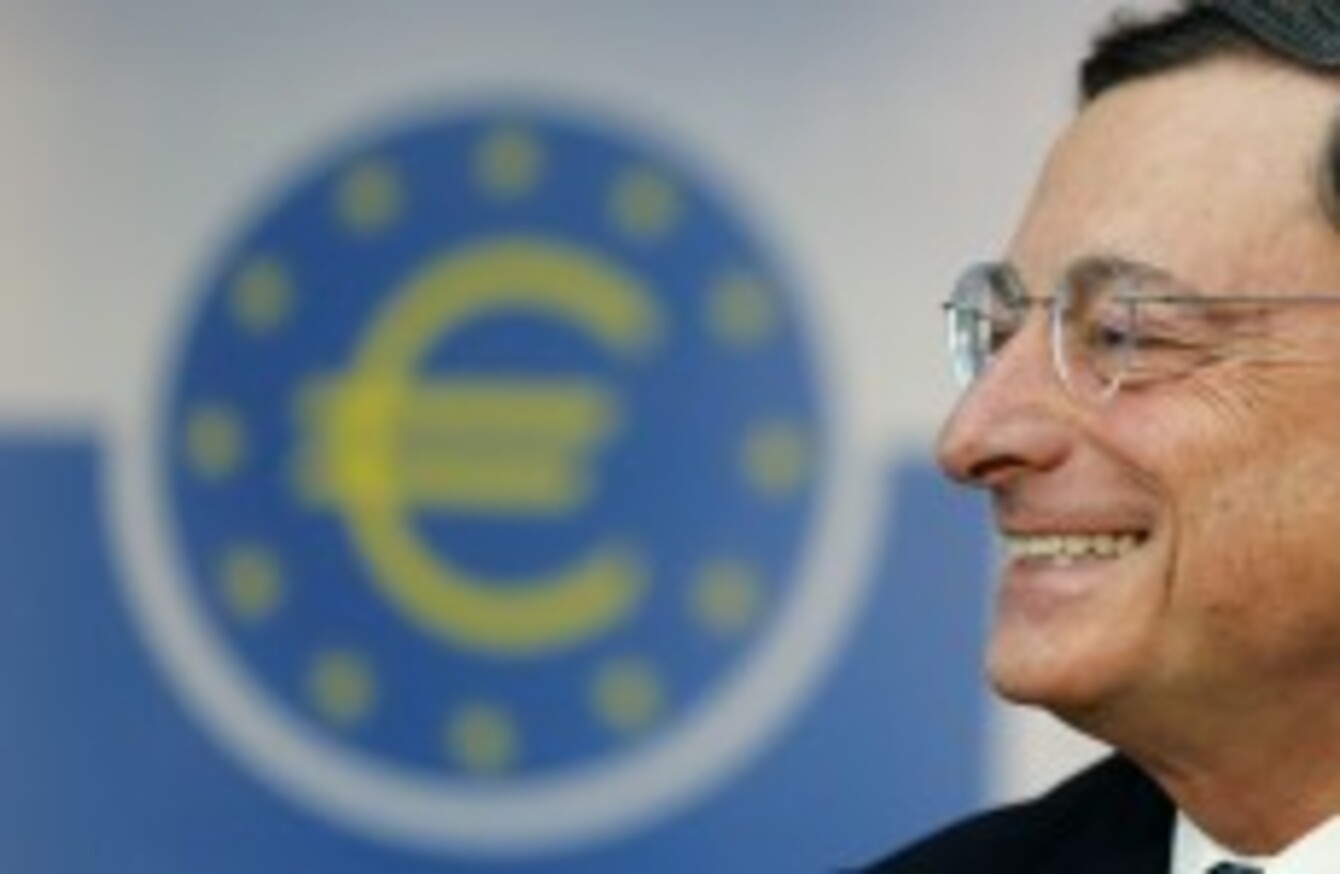 President of European Central Bank Mario Draghi
Image: Michael Probst/AP/Press Association Images
President of European Central Bank Mario Draghi
Image: Michael Probst/AP/Press Association Images
THE DEPARTMENT OF Finance confirmed today that the usage of ECB funding by Irish banks is now at its lowest level since September 2008.
It reported that the banks operating in Ireland have continued to reduce their level of borrowing from the ECB, with December's funding declining by €4.8 billion (6.3 per cent) to €70.9 billion – its lowest level since September 2008.
Year-on-year, ECB funding has reduced by €36.3 billion, or 34 per cent. The reduction from peak is €65.5 billion, or 48 per cent.
Share of ECB funding used by banks in Ireland

Usage of ECB borrowing by banks in Ireland – taken from 'Covered Banks usage of ECB funding (December 2021 data set)'
Having reached its peak immediately after the bailout November 2010 (at 26.5 per cent), the share of the total ECB funding by banks has declined, forming just 6.3 per cent in December 2012.
Covered banks (excluding IBRC) accounted for 4.3 per cent of the total Eurosystem funding at the end of 2012, down from a peak of 18.8 per cent.