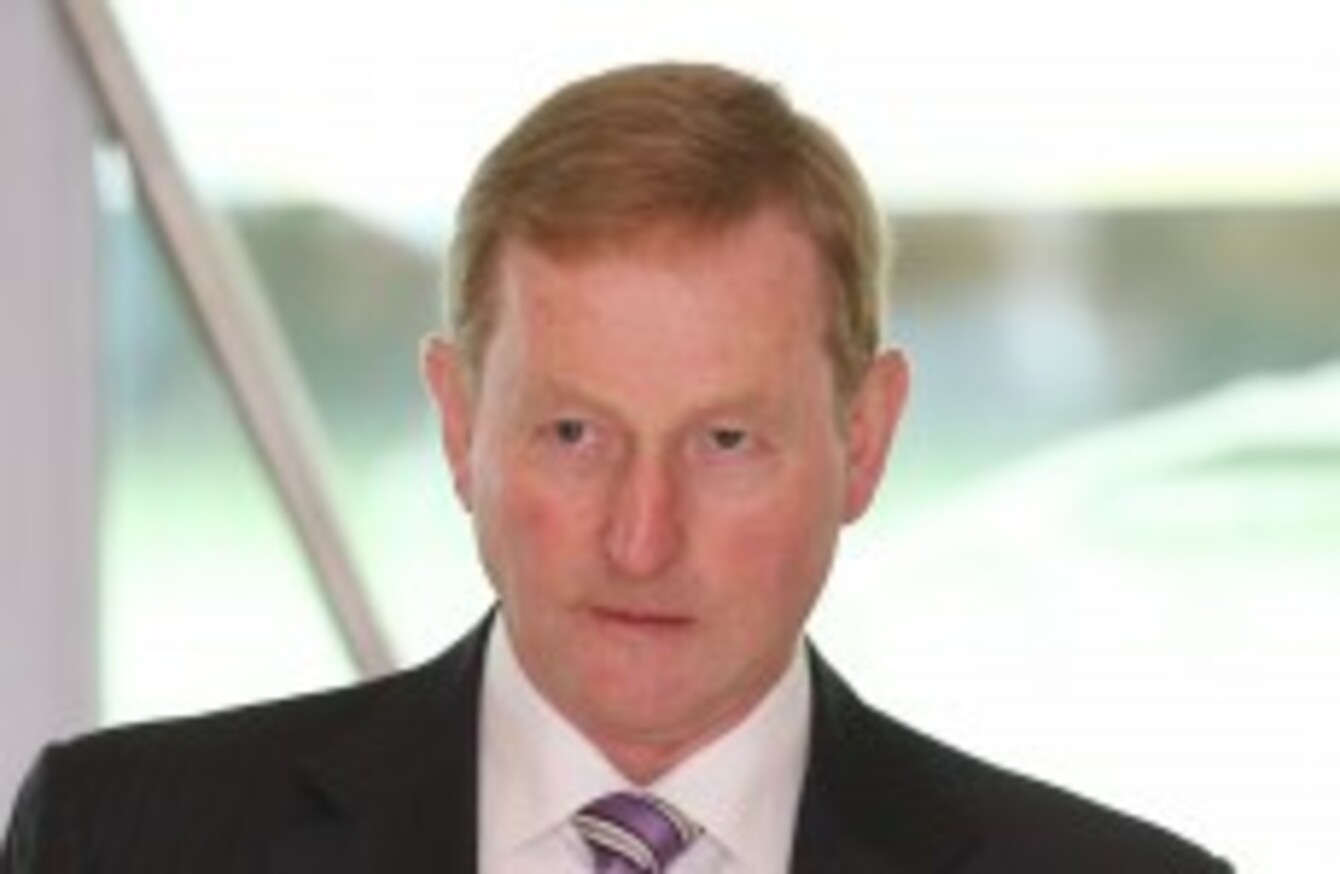 Image: Sasko Lazarov
Image: Sasko Lazarov
Updated 2.47
TAOISEACH ENDA KENNY says that the idea that the IRA has "gone away" is "simply not credible".
Putting the initiative on Sinn Féin to address "trust that has been lost", Kenny said that the IRA must not be in a position to pose a threat.
"21 years after the IRA ceasefire and 10 years after the decommissioning and the IRA announcement of cessation of paramilitary activity, it is past time that it should carry any capacity for threat," An Taoiseach said addressing a British-Irish business forum in Cambridge.
"It is the responsibility of Sinn Féin, and in particular its leadership, to address these issues and to help restore the trust that has been lost," he added, citing "incredible statements" from the party in the past.
Kenny went on to say that it's not just the IRA that must go, but all paramilitaries, mentioning criminality among loyalist paramilitaries.
"The 'shadow of the gunman', the poison of paramilitarism is not just confined to so-called republicans. It is still deeply embedded in loyalist communities, often with nakedly criminal agendas," Kenny said.
In a PSNI briefing on Thursday, BBC reported chief constable George Hamilton as saying that they believe the Provisional IRA still exists "but does not pose a threat to national security".
Sinn Féin leader Gerry Adams has reacted strongly to Kenny's accusations, saying that the Taoiseach is discrediting his own office for "electoral advantage".
"This is a time for responsible and constructive leadership by all parties and both governments in relation to the peace process," Adams said this afternoon.
"Statements which seek to fuel the political crisis for selfish electoral advantage merely serve to discredit the office of An Taoiseach. Sinn Féin will resist attempts to scapegoat our party for the actions of others or to disenfranchise those who have given us a mandate.
Fianna Fáil's Niall Collins has also said this morning that he has written to Minister for Justice Frances Fitzgerald seeking a 'briefing on IRA activity'.