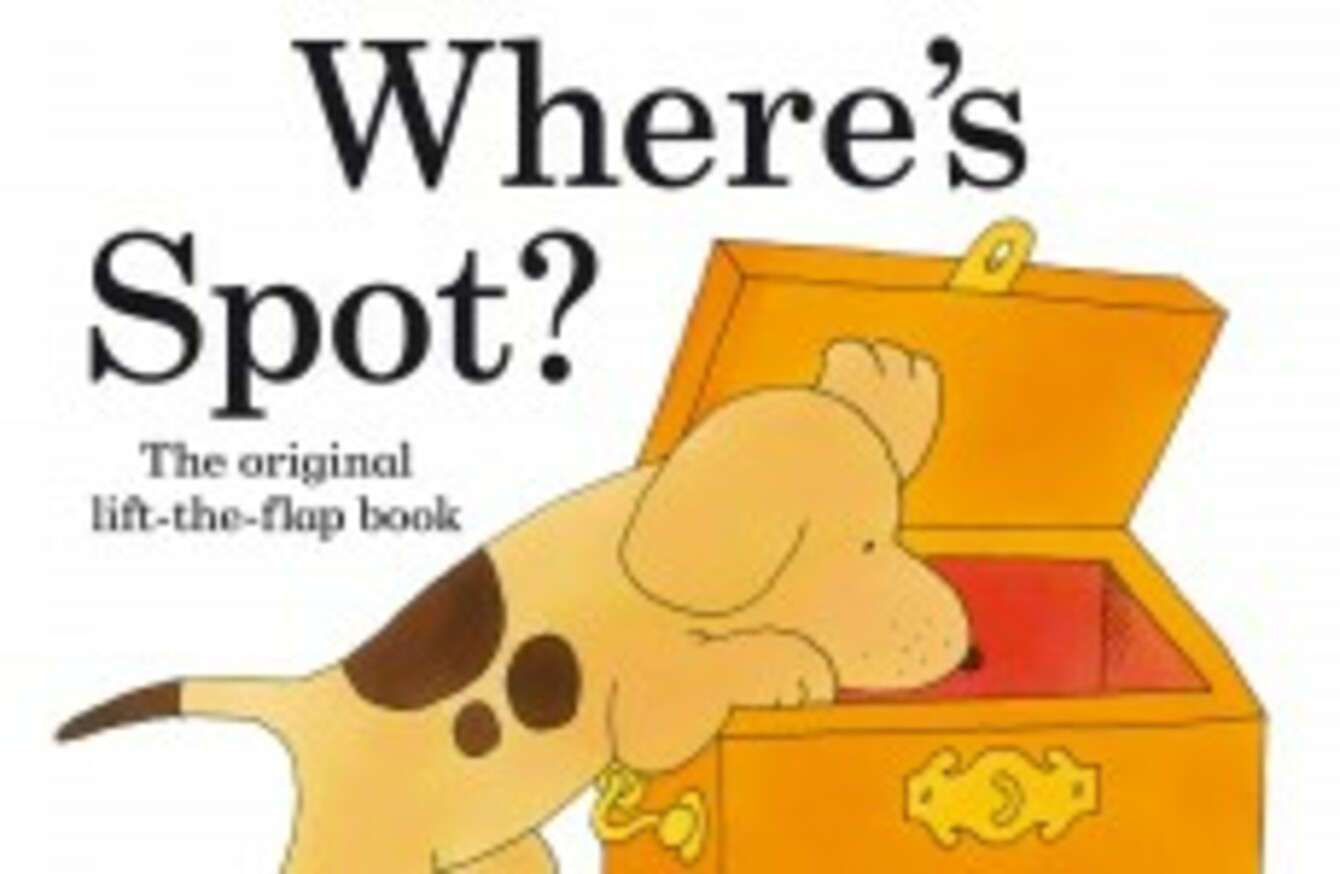 Image: Penguin
Image: Penguin
ERIC HILL, THE man behind the 'Spot the Dog' series of books, which started with Where's Spot?, has died after a period of illness, aged 86.
Hill's family said that although this is a time of great hardship for them, they take solace in the "joy he brought to so many children and families through his work". The illustrator is survived by his wife Gillian, their son Christopher, and his daughter Jane.
"We know Spot, and therefore Eric, has had a beloved presence in so many homes and bedtime readings," they said. "And we know we share our grief with many."
Where's Spot?
Born in Holloway, north London, Hill was evacuated, along with thousands of other city children, to the countryside at the beginning of the Second World War. However he travelled back to London during the war and later found a job in an illustration studio as an errand boy. After the war ended, Hill began working for an advertising agency, which led to a successful career as a creative director and illustrator.
While he was freelancing as a creative marketing designer, he worked on a paper-engineered novelty piece, which featured a flap, hiding part of the design. His son, then aged three, was fascinated by the lifting flap. Hall was intrigued by the child's reaction and invented a story about a puppy, using the surprise-flap idea to entertain him.
This led to the creation of Spot. Spot was an instant hit and the series of books has now been translated into more than 60 languages and made into films and a TV show.
At his family home, Hill always had lots of animals – more of them rescue strays who he gave a happy home to – and in his final years, his dog Suzie rarely left his side.
In 2008, Hill was awarded an OBE for his services to children's literacy and visited Buckingham Palace to receive it.
A glorious game of hide and seek
Commenting todya, Managing Director of Penguin Tandom House UK Children's, Francesca Dow, said Hill was a "master of simple design".
"He created one of the world's most loveable children's book characters – Spot, the charming, naughty, playful puppy, loved and appreciated across the world," she said. "Eric's ingenious lift-the-flap device turned the reading of a Spot book into a glorious game of hide and seek, enjoyed by children and adults alike."
She added that Puffin would ensure Spot continues to delight children for generations to come.