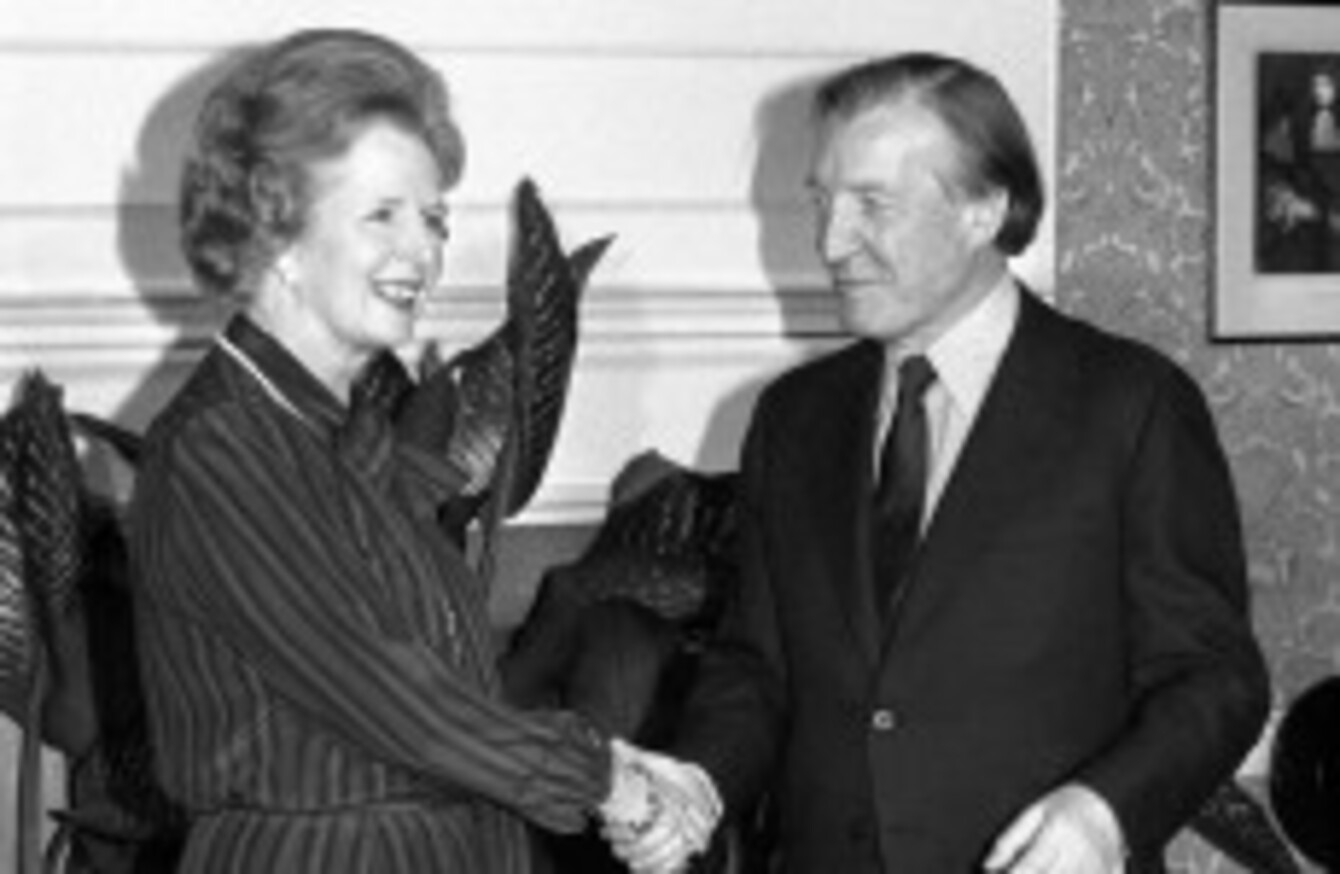 Margaret Thatcher which Charles Haughey at 10 Downing Street
Image: PA Wire/PA Wire/Press Association Images
Margaret Thatcher which Charles Haughey at 10 Downing Street
Image: PA Wire/PA Wire/Press Association Images
THE INVASION OF the Falkland Islands in the spring of 1982 would have a significant impact on Anglo-Irish relations during the course of the summer.
Days after the Argentine forces landed on the tiny islands in the South Atlantic Ocean, asserting their control over its 2,500 or so residents, the British government attempted to gain international support for a series of sanctions on Argentina, then under the control of a military junta.
As a temporary member of the United Nations Security Council and a close neighbour of Britain, Ireland was seen as a crucial country to have on board.
By mid-April the government here had voted in favour of the UN Security Council Resolution 502 which condemned the hostilities and demanded an immediate Argentine withdrawal from the islands.
But with Argentina continuing to act in defiance of the UN resolution, Prime Minister Margaret Thatcher wrote to Taoiseach Charles Haughey asking for his "urgent help" in bringing through further sanctions through the European Economic Community (EEC) of which both countries were members.
She said that Argentina's defiance of a Security Council resolution, adopted on 3 April, was "unacceptable" and said that "all available means" should be used to pressure the Argentines.
Thatcher letter
"Economic and financial measures would have a particularly powerful impact," she wrote, adding: "I now seek your personal help to bring about the urgent introduction of economic and financial measures against Argentina by national action coordinated among us".