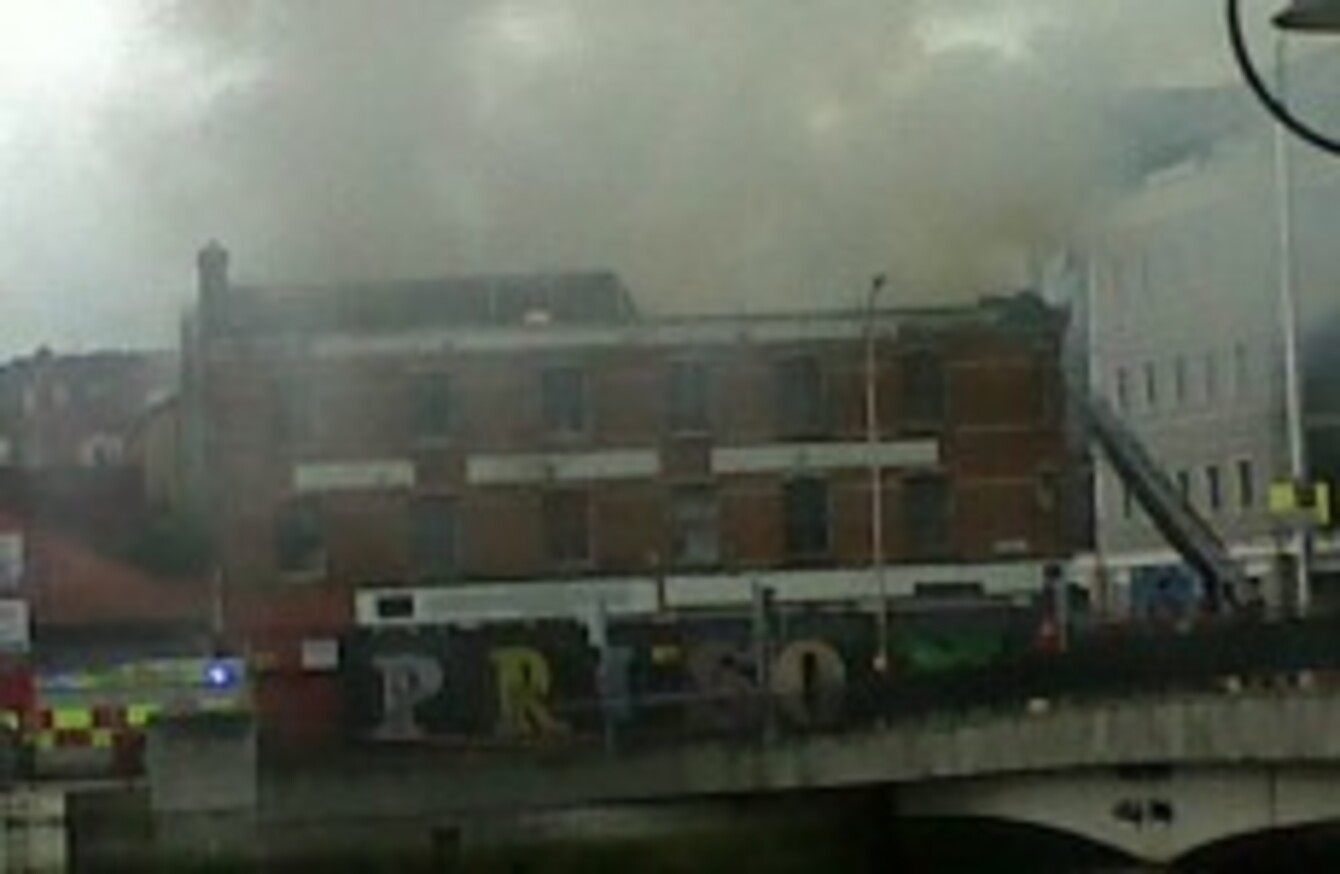 Earlier, Twitter user @martaricci posted this picture of smoke rising from the building
Earlier, Twitter user @martaricci posted this picture of smoke rising from the building
Updated 1pm
SEVEN UNITS  OF Dublin Fire Brigade have extinguished a fire in a derelict building in the city centre.
The alarm was raised at around 8.30am this morning and roads were sealed off around the building at the junction of City Quay and Moss Street, south of the Liffey.
It's believed the fire broke out in the old City Arts Centre building, which has lain empty for several years.
A spokesperson for Dublin Fire Brigade has told TheJournal.ie that reports that several homeless people were rescued by the fire service are inaccurate. The spokesperson said that while they believe there may have been people in the building prior to the arrival of the emergency services, no rescue took place.
The fire caused severe traffic disruption in the area this morning as a number of streets were closed. Moss Street remains closed this afternoon, while Memorial Bridge and George's Quay have now reopened.