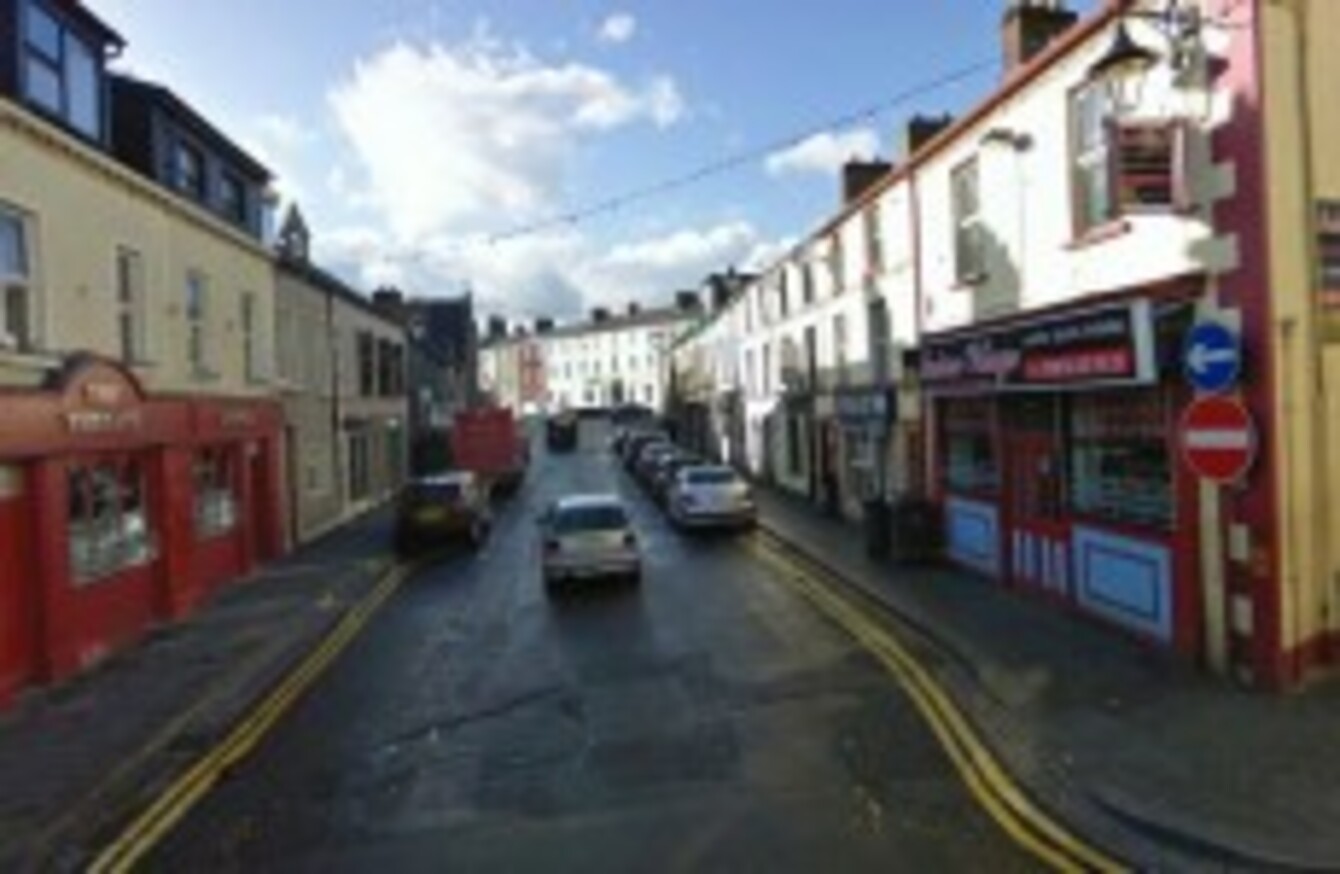 John Street in Omagh where the initial assault on Jason McGovern took place (File photo)
Image: Google Maps
John Street in Omagh where the initial assault on Jason McGovern took place (File photo)
Image: Google Maps
FIVE MEN ARE due to appear before a Tyrone court today on charges of affray in connection with the death of 19-year-old Jason McGovern on New Year's Eve.
Two 21-year-olds and three teenagers aged 19, 18 and 17  will all appear before Omagh Magistrates' Court later today.
The 21-year-old men were arrested in Omagh on Friday morning while the three teenagers had been arrested earlier in the week in connection with the case.
Jason McGovern was found dead at the home of a friend at around noon on New Year's Eve. He had been assaulted twice while on a night out in Omagh the previous evening.
Police believe the 19-year-old and a friend encountered a group of men outside the Terrace Bar on John Street in Omagh in the early hours of 31 December and a verbal exchange took place. Punches were thrown and Jason McGovern was hit several times in the head and upper body.
The two men walked towards a nearby taxi but were followed by several people from the original group. Jason McGovern was struck again in the face and collapsed to the ground.
A post mortem examination determined that Jason McGovern died from a serious head injury sustained in the assaults.