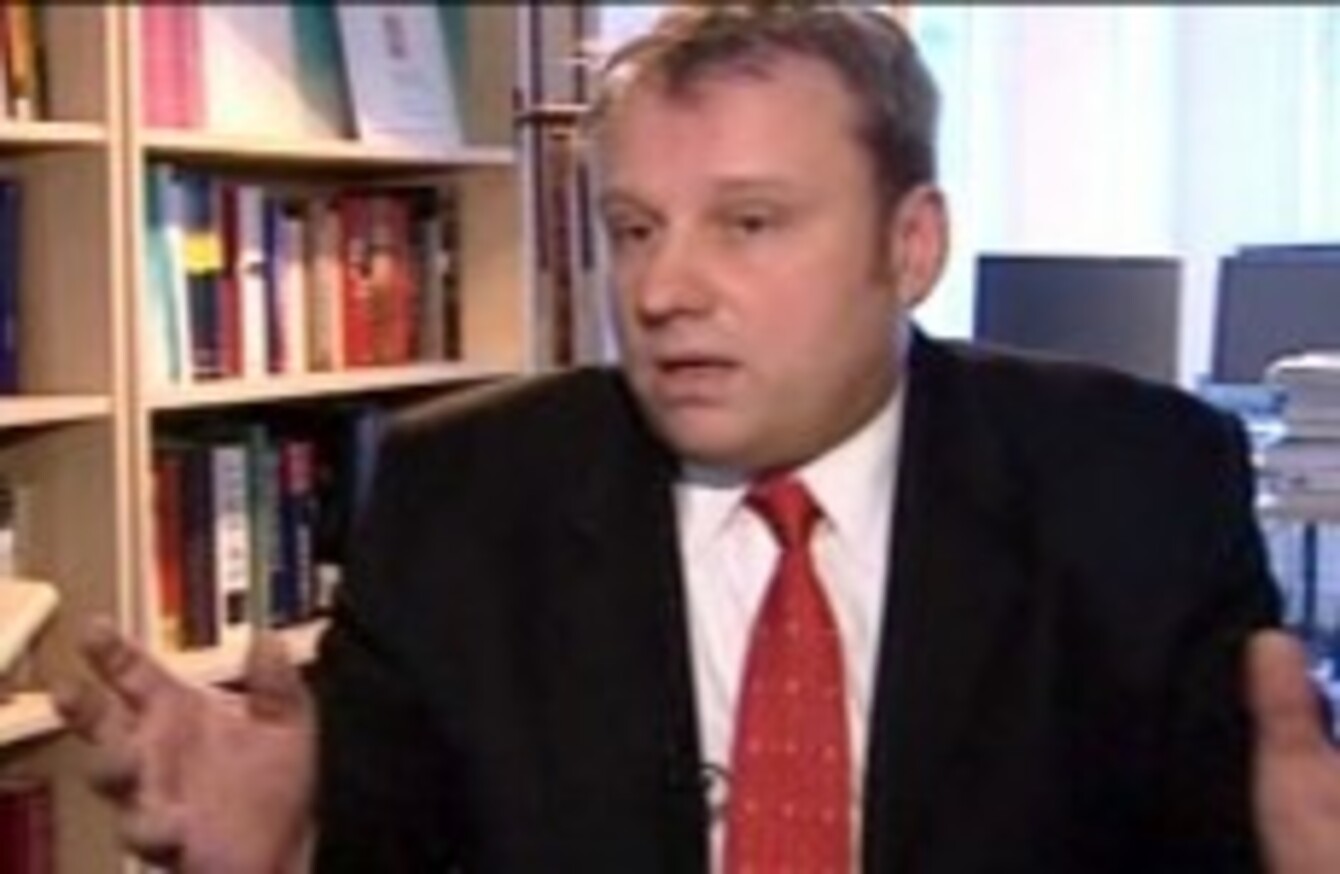 A COLUMNIST in the Financial Times who edits a hugely influential financial blog has declared the Irish government's bank guarantee "one of the most catastrophic political decisions taken in post-war Europe".
In a piece for the EuroIntelligence website, of which he is the editor, Wolfgang Münchau argues that Ireland has shot itself in the foot by steadfastly refusing to allow bondholders take some of the financial hit for the recapitalisation of the banks.
"The anniversary of the collapse of Lehman Brothers was without a doubt the single most symbolic moment of the financial crisis," Münchau writes. "But, at least for Europe, it was not the quintessential turning point.
"That came on Tuesday, 30 September 2008, when Brian Cowen, the Irish prime minister, gave a blanket guarantee for the entire banking sector. His decision bounded the other eurozone leaders into following suit. The rest is history."
The decision to guarantee deposits was taken in isolation and was not part of a more cohesive approach, he writes, meaning that the consequences will only become apparent in the years ahead.
He also argues that the government must only have decided to take the "minimalist step" of allowing subordinated bond holders to take a hit because "the banks must have succeeded in scaring the politicians into believing that forced bond-to-equity conversions would signify the end of civilisation as we know it."
Münchau also says Ireland should shake off the inherently European fear of a default, saying that if it had merely decided to default when Greece did, it would not have "crippled" its economy "for generations to come".
Münchau is a highly respected financial commentator and is an associate editor at the Financial Times as well as writing a highly-regarded column.