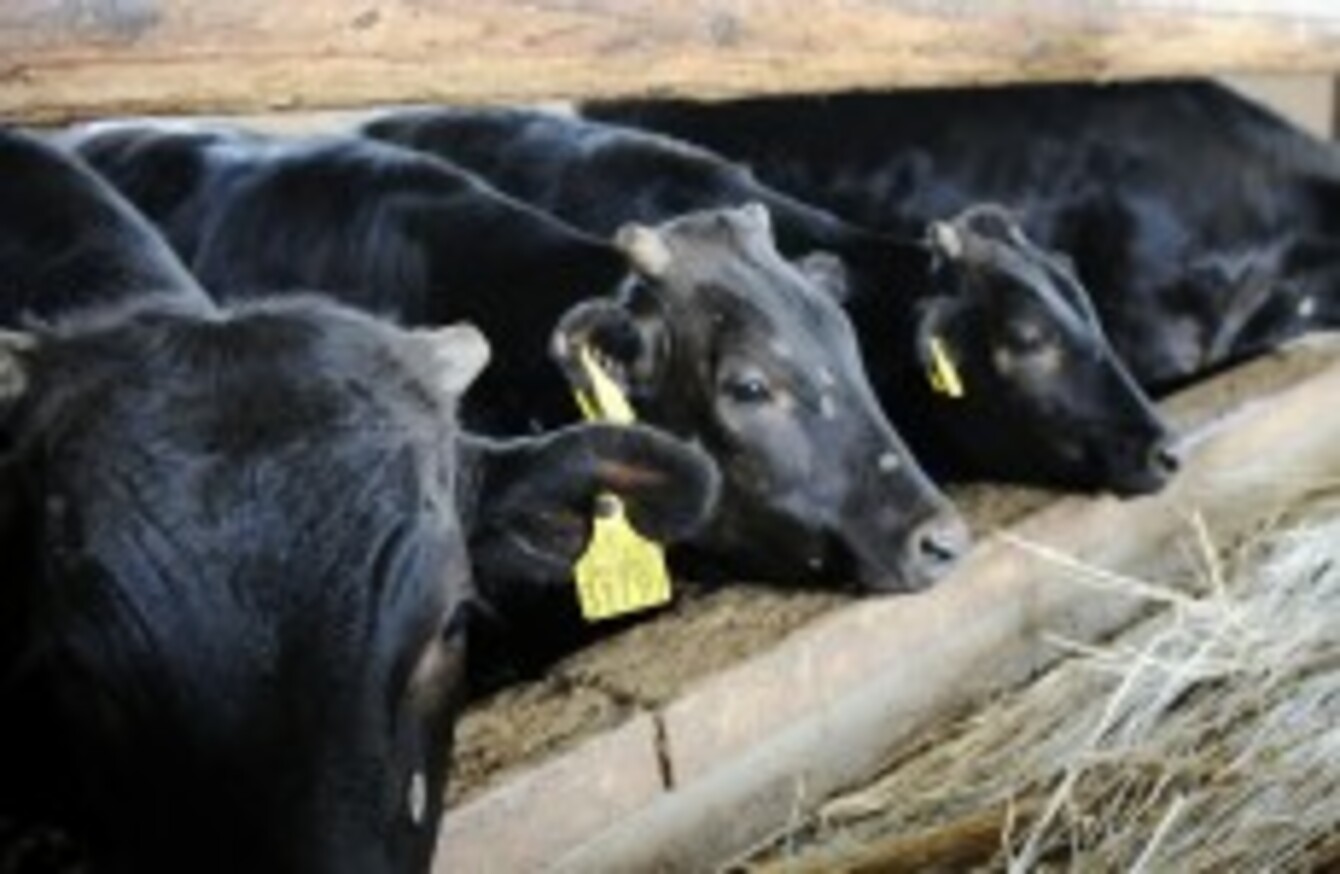 Japanese cows
Image: Associated Press
Japanese cows
Image: Associated Press
JAPAN HAS BANNED all beef shipments from Fukushima due to concerns about radiation-tainted beef.
The government has suspended cattle shipments from Fukushima amid a growing tally of cows that were fed rice straw containing high levels of radioactive cesium.
The straw was harvested from rice paddies in the prefecture after the March 11 earthquake and tsunami damaged cooling systems and triggered the release of radiation from the plant.
The region's agricultural sector was among the hardest hit as radiation seeped into water, affecting spinach and other leafy vegetables
Distributors have bought meat from the exposed cows – and some has reached consumers.
Senior Vice Health Minister Kohei Otsuka said that the government may consider expanding the expected cattle restriction beyond Fukushima.
On July 8, the Tokyo Metropolitan Government said it had detected radiation in beef originating from a farm in Minami Soma, located about 25 kilometres north of the crippled nuclear plant.
Local and national government officials say they are working to trace the location of the suspected meat and will improve safety checks.
- AP