#Glass Bottle Site
# glass-bottle-site - Yesterday's News
These are not your usual tourist traps – these are hidden gems for Dubliners in the know.
SPONSORED
---
# glass-bottle-site - Friday 20 May, 2016
Poolbeg
Planning minister Simon Coveney has designated the huge site a strategic development zone.
Share61
Tweet
# glass-bottle-site - Wednesday 26 June, 2013
Glass Bottle Site
Lar Bradshaw says government inaction lost millions for the state in selling the Irish Glass Bottle Company site.
Share
Tweet22
# glass-bottle-site - Friday 1 June, 2012
Docklands
The Public Accounts Committee chairman says he has the power to compel people to attend meetings if he deems it necessary.
Share4
Tweet
# glass-bottle-site - Thursday 31 May, 2012
From Business ETC
Glass Bottle Site
Report highlights Dublin Dockland Development Authority's involvement in record bid for property now valued at €45m.
Share1
Tweet5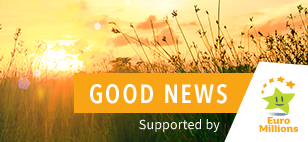 CIGARETTES AND CHEWING gum are still the biggest litter problems in Ireland according to the 2015 National Litter Pollution Monitoring System Report.
It found that cigarette litter makes up 60% of litter in Ireland, with food related litter such as chewing gum coming in at around 12%.
Smokers and people who chew gum are being urged to clean up their act, but do you always pick up after yourself if you drop something or have you ever kept walking?
So today we're asking, have you littered in the past month? (Be honest now!)

Poll Results:

Share your story: voices@thejournal.ie
Monday Warmer with periods of rain Max: 15 °C Min: 13 °C
Tuesday Breezy with clouds breaking for some sun Max: 18 °C Min: 12 °C
Wednesday Breezy with times of clouds and sun Max: 22 °C Min: 12 °C
Submit news and pictures
Most Popular Today