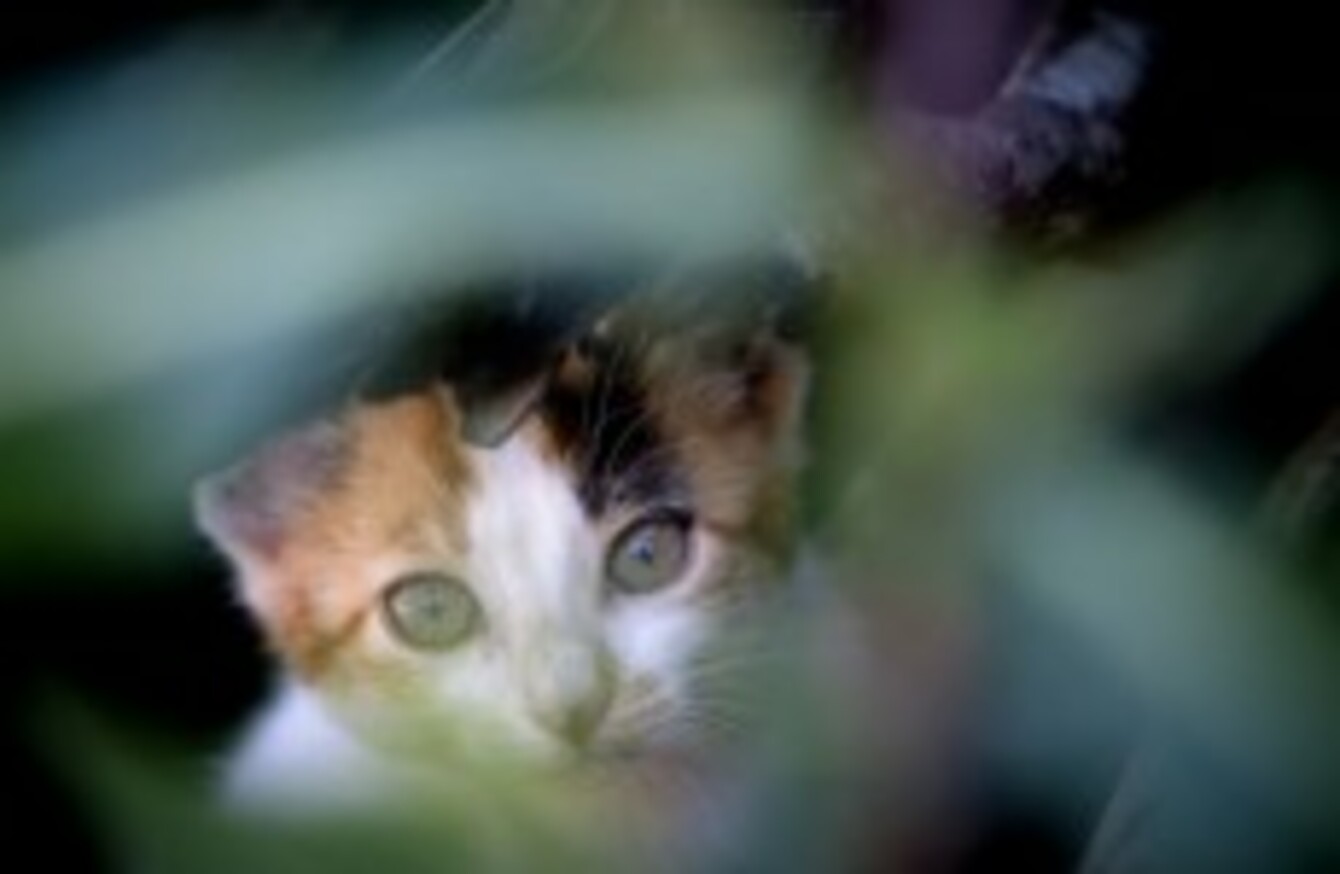 Image: Vadim Ghirda/AP/Press Association Images
Image: Vadim Ghirda/AP/Press Association Images
SCIENTISTS HAVE CREATED cats that glow in the dark and may help in the study of HIV/Aids.
The green kittens were genetically engineered with a specific gene that makes them glow green, and it is hoped this gene will combat feline immunodeficiency virus (FIV).
The study by a team from the Mayo Clinic College of Medicine in Rochester, Minnesota, USA and Yamaguchi University in Japan was featured in a report in Nature Methods.
The Mayo Clinic reports that FIV causes AIDS in cats the same way the human immunodeficiency virus (HIV) does in people, by depleting the body's infection-fighting T-cells.
The Mayo team wanted to mimic the way evolution normally helps create protective proteins – so they decided to  insert effective monkey versions of them into the cat genome.
To do this, they inserted genes for a rhesus monkey version of an antiviral protein known to block cell infection by FIV as well as a jellyfish gene that glows fluorescent green, into eggs.
These were then fertilised and the embryos implanted into surrogate mothers, and three kittens carrying the genes were born.
Eric Poeschla, MD, Mayo molecular biologist and leader of the international study, said: "It can help cats as much as people."
This genome modification approach will not be used directly for treating people with HIV or cats with FIV, but it will help medical and veterinary researchers understand how restriction factors can be used to advance gene therapy for AIDS caused by either virus.