#Heist
# heist - Thursday 19 June, 2014
Art Haul
Own a hotel or stately home? It may be yours.
# heist - Thursday 24 April, 2014
Oceans 9
The gang members carried out a number sophisticated cyber attacks on banks in London
Share44
Tweet16
# heist - Wednesday 2 April, 2014
Art Robbery
The works are by French artists Paul Gauguin and Pierre Bonnard.
Share5
Tweet7
# heist - Thursday 20 March, 2014
Great Escape
Police outside Manchester say the thieves were "possibly covered in soil".
Share160
Tweet59
# heist - Wednesday 18 December, 2013
RIP
Biggs had suffered a series of strokes in recent years.
Share66
Tweet18
# heist - Thursday 21 November, 2013
Art Theft
A large number of books and pamphlets, some of which are of historical value, were discovered at a house in Clonsilla.
Share41
Tweet25
# heist - Sunday 24 March, 2013
Heist
This post contains images
The heist – one of the biggest ever in the United States – included works by Rembrandt and Vermeer.
Share6
Tweet18
# heist - Thursday 14 March, 2013
From The Daily Edge
Heist
The youngsters waited in the back seat of the car.
Share5
Tweet12
# heist - Monday 4 March, 2013
Netherlands
The works stolen include Picasso's "Tete d'Arlequin", Monet's "Waterloo Bridge" and Lucian Freud's "Woman with Eyes Closed" – experts put the paintings' value at between €100 and €200 million.
Share15
Tweet24
# heist - Wednesday 20 February, 2013
Heist
Officials in Brussels have said the sophisticated robbery will go down as one of the biggest in history.
Share129
Tweet14
# heist - Friday 17 February, 2012
Heist
It was the second major museum heist in the past two months.
Share
Tweet1
# heist - Friday 4 March, 2011
UK
The diamond jewellery stolen in the raid, however, has yet to be recovered.
Share
Tweet2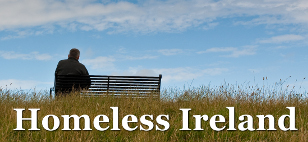 POSTCODES WILL BE introduced for every address in the country by spring next year.
The Wall Street Journal has written about the challenges facing the new system: while it will make it easier to deliver post, there are concerns that the system is intrusive and could make it easier to send junk mail.
So we're asking: How do you feel about postcodes?

Poll Results:

Share your story: voices@thejournal.ie
Wednesday A morning shower; clouds breaking Max: 15 °C Min: 5 °C
Thursday Some sun, then turning cloudy Max: 16 °C Min: 11 °C
Friday Heavy rain; cooler in the afternoon Max: 17 °C Min: 7 °C
Submit news and pictures
Most Popular Today