#Hmmmm
# hmmmm - Tuesday 26 August, 2014
Hmmmm
"I didn't even see when we crossed the border," one soldier said, in footage posted online…
# hmmmm - Tuesday 8 April, 2014
From The Daily Edge
Hmmmm
# hmmmm - Friday 16 August, 2013
From The Score
Hmmmm
This post contains videos
# hmmmm - Sunday 23 June, 2013
From The Score
Hmmmm
The second row is free to play the remaining two Tests against the Lions.
Share5
Tweet26
# hmmmm - Saturday 29 September, 2012
Oh...
This post contains videos
It's a slightly surreal take on what's happening across Spain.
Share61
Tweet7
# hmmmm - Wednesday 2 May, 2012
From The Score
Hmmmm
And they said QR codes were going out of fashion…
Share1
Tweet6
# hmmmm - Thursday 22 September, 2011
From The Score
Hmmmm
This post contains images
Without being judgemental or overly harsh, some of these are terrible.
Share
Tweet1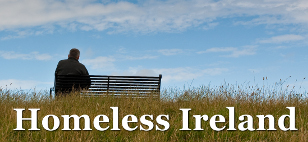 POSTCODES WILL BE introduced for every address in the country by spring next year.
The Wall Street Journal has written about the challenges facing the new system: while it will make it easier to deliver post, there are concerns that the system is intrusive and could make it easier to send junk mail.
So we're asking: How do you feel about postcodes?

Poll Results:

Share your story: voices@thejournal.ie
Wednesday A morning shower; clouds breaking Max: 15 °C Min: 5 °C
Thursday Some sun, then turning cloudy Max: 16 °C Min: 11 °C
Friday Heavy rain; cooler in the afternoon Max: 17 °C Min: 7 °C
Submit news and pictures
Most Popular Today