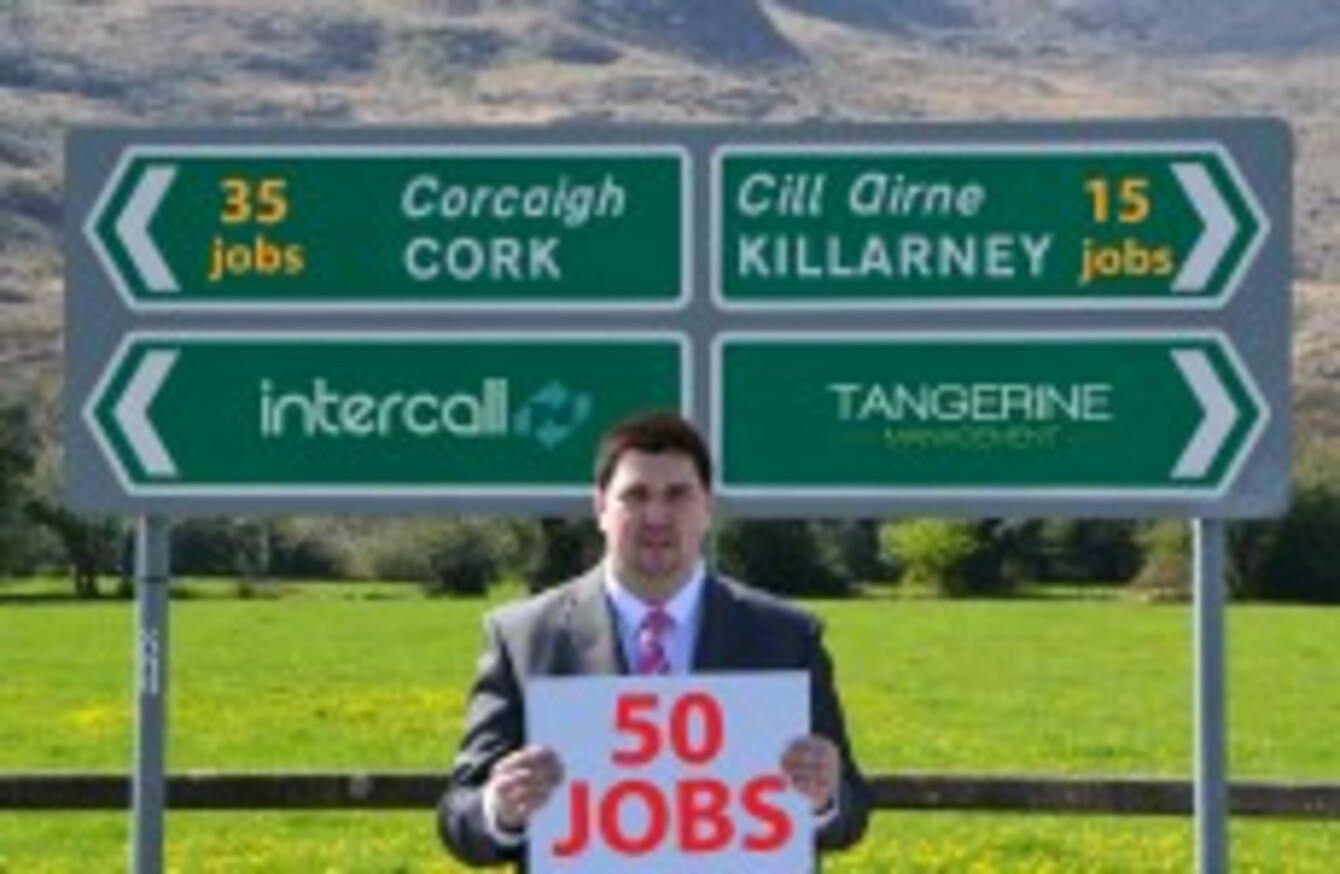 Intercall and Tangerine MD Niall Kelleher
Image: Image via Intercall
Intercall and Tangerine MD Niall Kelleher
Image: Image via Intercall
BUSINESS OUTSOURCING COMPANY Intercall has announced 50 new hires which will be split between its headquarters in Cork City and subsidiary Tangerine Management.
The jobs will be split across the three core areas of the business, with opportunities in sales, customer support and management. Recruitment has already begun for the positions.
15 of the jobs will go the the Tangerine office in Killarney, with the remaining 35 split across two locations in Cork city.
Managing director Niall Kelleher said: "This expansion between Killarney and Cork is an indication of the growth that both companies have experienced over the last number of years."
The expansion will see the Killarney workforce double and will require substantial investment in the site over the coming months.
Intercall and Tangerine provide various services, including telemarketing and customer care, to clients such as Bord na Móna, Vodafone, Dunnes Stores and Greyhound Recycling.
Kelleher said that employee numbers will grow to 170 over the next 12 months.