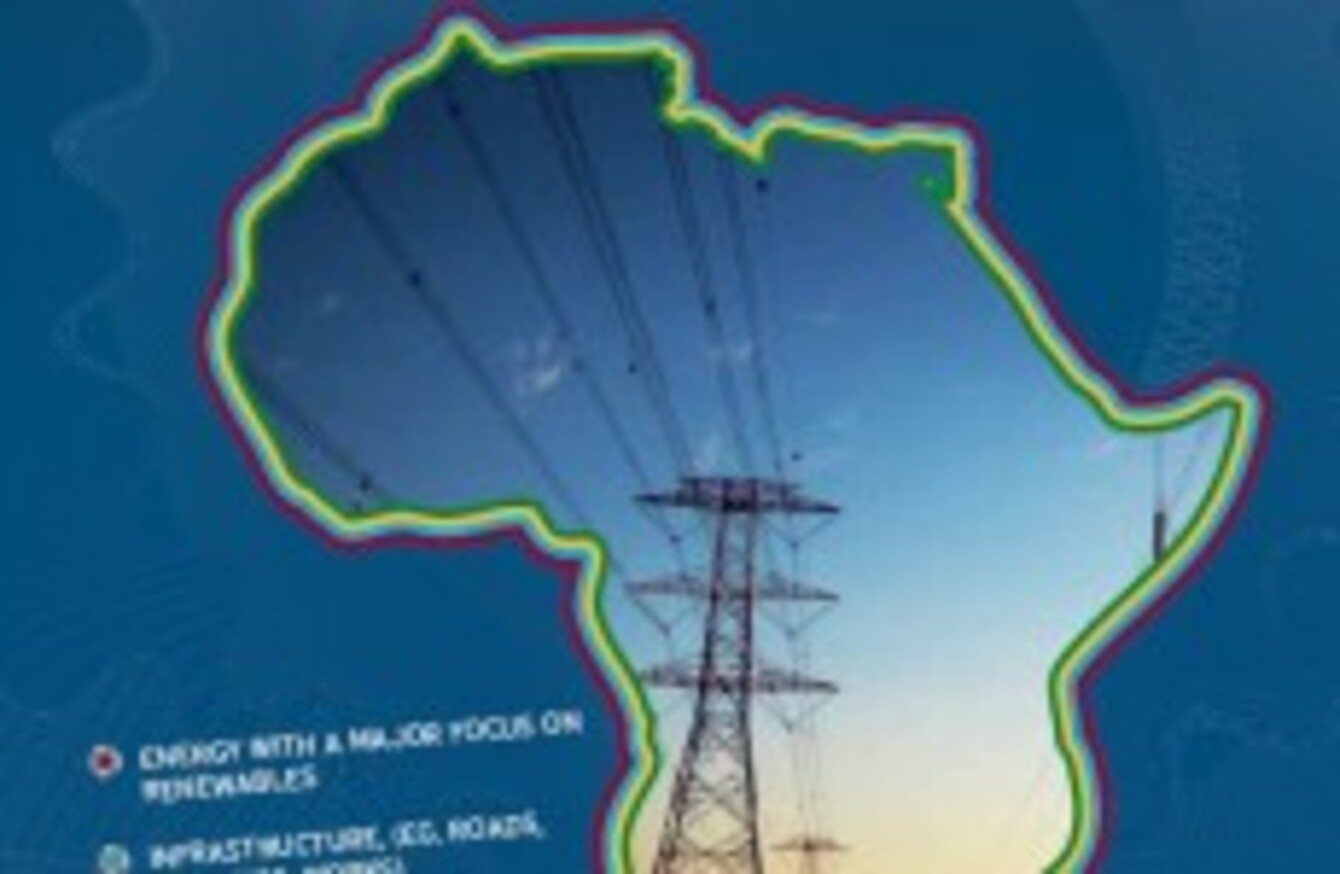 Front Page of the Report
Image: IBEC
Front Page of the Report
Image: IBEC
A NEW REPORT published by IBEC and the Government today has outlined €12 billion of infrastructure opportunities available to Irish companies in Africa.
The report, entitled Winning Business in Africa – Building a Cluster for Infrastructure Projects, identifies more than 100 projects across various African countries for which Irish companies can bid over the next five years.
The study – a joint venture of the Department and IBEC'S Irish Engineering Enterprises Federation (IEEF) – focuses on opportunities in energy and renewable energy, infrastructure, water and mining.
Trade Minister Joe Costello said Irish companies are "very well placed" to meet the continent's growing demand for goods and services. He added that the Irish Embassy network across Africa will support Irish business to follow up the recommendations of this report.
"Across Africa, our ambassadors are working closely with the private sector to establish Irish business associations which can support new entrants to the local market. This is very much in keeping with my department's Africa Strategy, which was launched last year."
IEEF chair Gerry Donovan conceded that Africa "is not an easy market" and the potential differs from country to country. "In some cases, it will take time and patience to create and build business relationships," he said.
However, he added, "A number of Irish companies have experienced considerable success in Africa and we are now encouraging companies to join together in partnerships to bid for these projects."
Irish exports of goods and services to Africa were valued at over €2.7 billion in 2011, with the latest detailed CSO country figures on trade indicating growth of 7 per cent in exports of goods during the first five months of 2012.