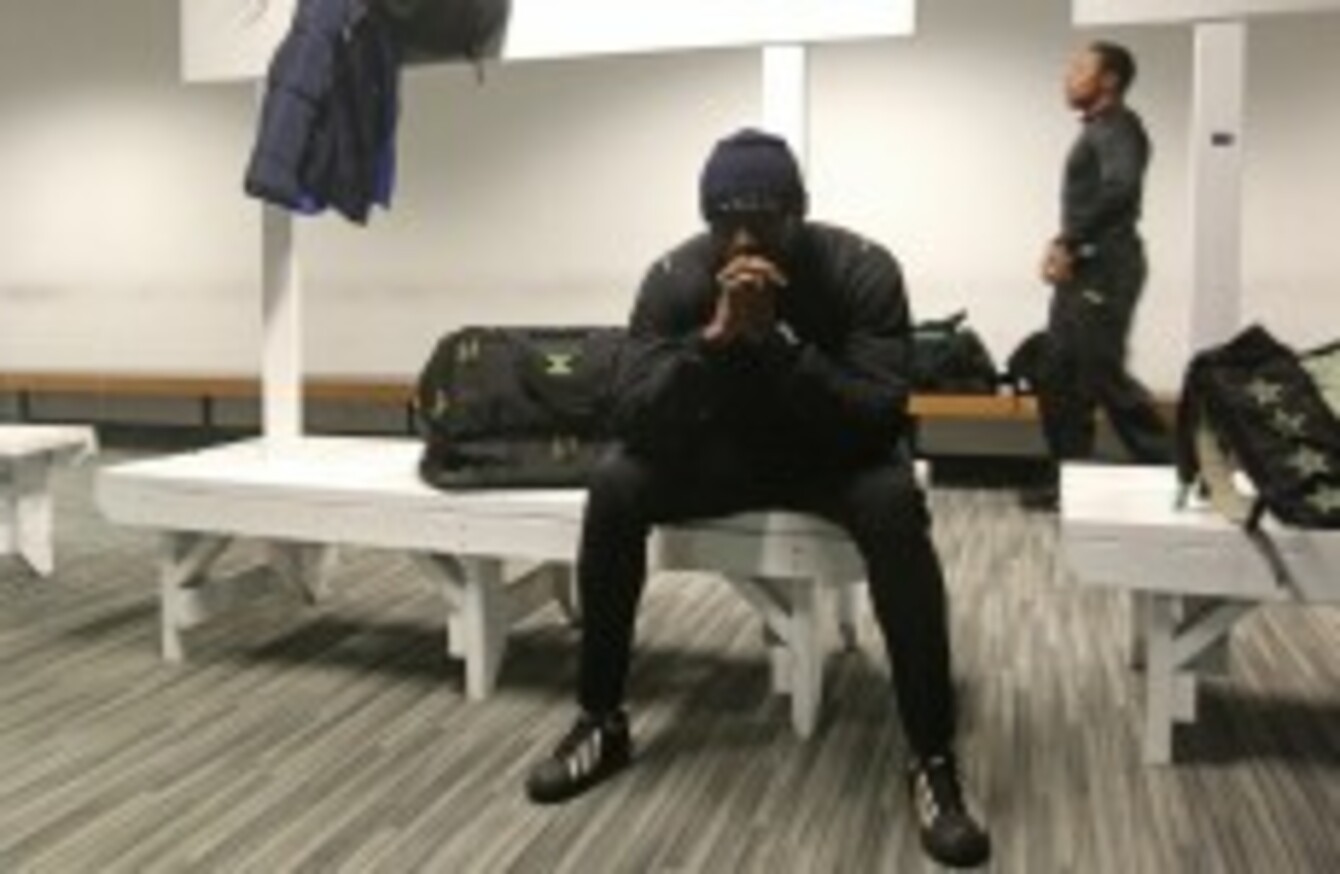 Image: DARRYL DYCK/The Canadian Press/Press Association Images
Image: DARRYL DYCK/The Canadian Press/Press Association Images
THE JAMAICAN BOBSLEIGH team has a received a boost in its fundraising efforts after a group of supporters raised more than €22,000 in Dogecoin.
The crypto-currency, which is based on both Bitcoin and the Doge meme, has raised more than 26 million Dogecoins that will go towards funding the Jamaican team.
The team, which consists of driver Winston Watt and brakeman Marvin Dixon, needed to raise as much as €60,000 over the next two weeks to pay for travel and equipment costs, or else it wouldn't be able to participate.
Upon hearing this news, the makers of Dogecoin launched a campaign called Dogesled aimed at raising money for the team. Speaking to The Guardian, Liam Butler, who runs the Dogecoin foundation, saw it collect just over 26 million Dogecoin in the space of a few hours.
Myself and Jackson Palmer (the creator of Dogecoin) were at a local pub trivia in Sydney when we noticed the value of Dogecoin had more than doubled since we'd last checked so we raced back to my house to ensure we could get the best price for the donations in a form the team could actually use.
The campaign saw so many donations, it ended up raising the price of the currency itself. The Dogecoin to Bitcoin exchange rate rose by 50 per cent in the space of 12 hours.
The team started up an Indiegogo campaign as well where they've raised just over €5,500 on top of the Dogecoin donation.

(Video: 
GoodfilmTV
/YouTube)