#Liar Liar
# liar-liar - Friday 31 January, 2014
How do you know if it's telling you the truth though?
# liar-liar - Saturday 7 April, 2012
Stacy Dittrich, author and ex-US police detective, has a few pointers…
Share8
Tweet17
# liar-liar - Saturday 18 December, 2010
Adam Wheeler plagiarised other people's work, forged transcripts and gave fake recommendations to blag his way into one of the world's most prestigious universities.
Share1
Tweet2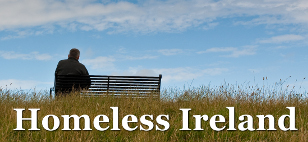 POSTCODES WILL BE introduced for every address in the country by spring next year.
The Wall Street Journal has written about the challenges facing the new system: while it will make it easier to deliver post, there are concerns that the system is intrusive and could make it easier to send junk mail.
So we're asking: How do you feel about postcodes?

Poll Results:

Share your story: voices@thejournal.ie
Wednesday A morning shower; clouds breaking Max: 15 °C Min: 5 °C
Thursday Some sun, then turning cloudy Max: 16 °C Min: 11 °C
Friday Heavy rain; cooler in the afternoon Max: 17 °C Min: 7 °C
Submit news and pictures
Most Popular Today