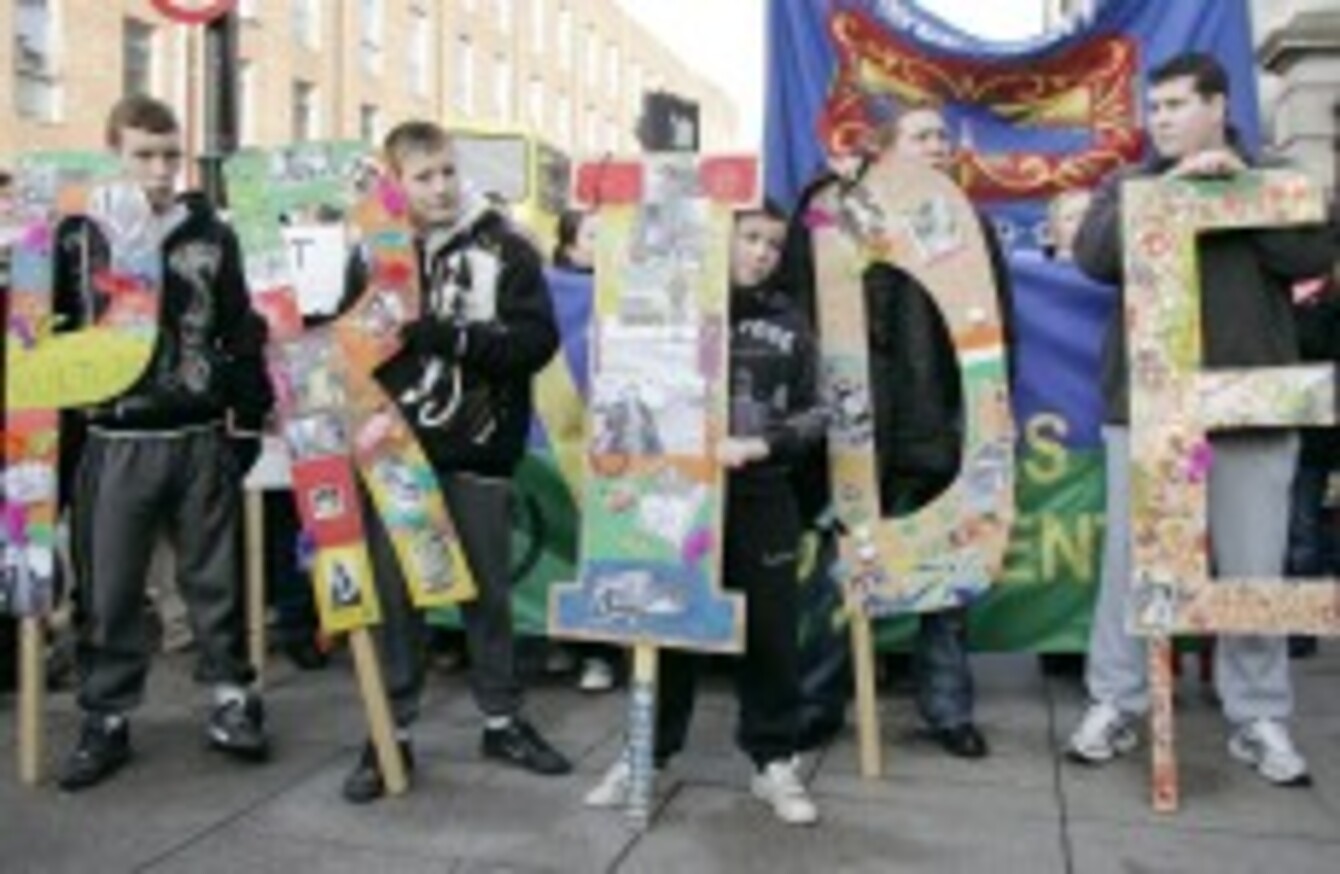 A rally by the Irish Traveller community in 2009.
Image: Photocall Ireland!
A rally by the Irish Traveller community in 2009.
Image: Photocall Ireland!
AN OIREACHTAS COMMITTEE wants to know why local authorities do not use the full amount of money available to them for Traveller housing.
The Joint Committee on Environment, Culture and Gaeltacht asked the Minister Phil Hogan to request "detailed explanations" from city and county councils on their failure to draw down their allocations.
"The Committee has proposed to the Minister that in future years, local authorities who do not spend / draw down the monies allocated to them for the provision of housing for members of the Travelling Community should be required by regulation to give a detailed explanation of why they have not done so," said Michael McCarthy, following this week's meeting which heard from a number of representative groups from the Traveller community.
These local authorities should be required to outline what steps they have taken in attempting to provide housing to members of the Travelling Community, how and why these steps have failed, what plans they have to correct the situation and to provide the housing required and the timeframe within which they intend to provide this house.
The committee says it is concerned about any underspending in this area.
Earlier this year it was revealed that councils failed to draw down up to €50 million that was available to them for this purpose. In 2010, just €16 million of €35 million was taken up by local authorities. Currently, about two-thirds of Travellers live in standard housing across Ireland.
A Donegal councillor sparked controversy in February when he told a local radio station that he did not support the housing of a Traveller family in an area populated by settled people. He advocated "an isolated community of them some place". He spoke following an arson attack on a €230,000 home that was allocated to a Traveller family by the Donegal County Council.