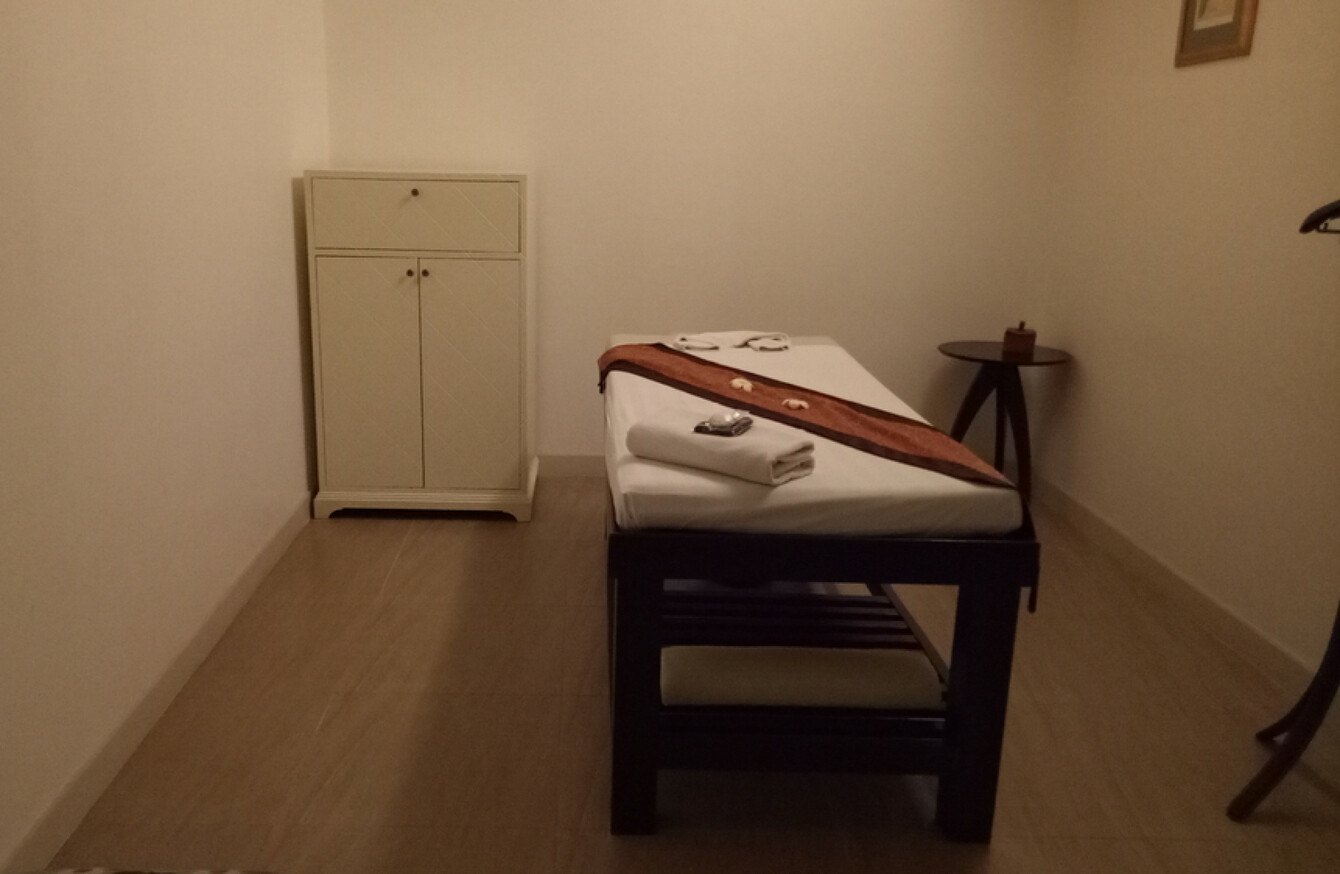 Image: Peekhawfang Samarn via Shutterstock
Image: Peekhawfang Samarn via Shutterstock
A MAN ON trial accused of sexually assaulting a female client during a massage texted her several days later saying "hope you're not upset with me", a jury heard.
The man, who cannot be identified for legal reasons, pleaded not guilty at Dublin Circuit Criminal Court to sexually assaulting a woman on 24 January 2015.
He is charged with allegedly removing the woman's underwear and touching her vagina, before kissing her bare bottom and saying he "just couldn't help himself".
Sergeant Andrew Digan told Maurice Coffey BL, prosecuting, that he arrested the man at his place of business and seized his phone.
A text was discovered on the phone dated 30 January 2015 which said "hope you're not upset with me" and went on to say "if you decide to stop seeing me I will understand". Photos of the text were shown to the jury.
During questioning, the man admitted he had sent the text, but denied all allegations. He said the most he had done was hug the woman.
A friend of the woman also gave evidence. She said the woman called her multiple times on 24 January and they arranged to meet the following day.
She said the woman looked "dreadful" when she arrived to her home on 25 January. She said the woman told her what had happened, including that the accused had said "women can be so mean with their sharp tongues" after the alleged assault.
She told the woman she should inform her fiancé and report the alleged incident to gardaí, which she did that night.
Earlier in the day the woman had been cross-examined by Tara Burns SC, defending, who asked why the woman had not said or done anything when the alleged assault first occurred.
"I just froze and I was trying to work out what was happening," said the woman. She said that she had been petrified and told the man to stop when he moved a second hand to her shoulder.
She asked the woman why she had not mentioned in evidence an alleged incident she described in her Garda statement where the man took off his top and was bare-chested at an earlier appointment. The woman said she had only remembered it after Burns had mentioned it.
Burns put it to the woman that the alleged assault did not happen, that accused was massaging the inside of the woman's leg, that it was painful for her and that the accused asked frequently if he should stop.
The woman rejected this version of events.