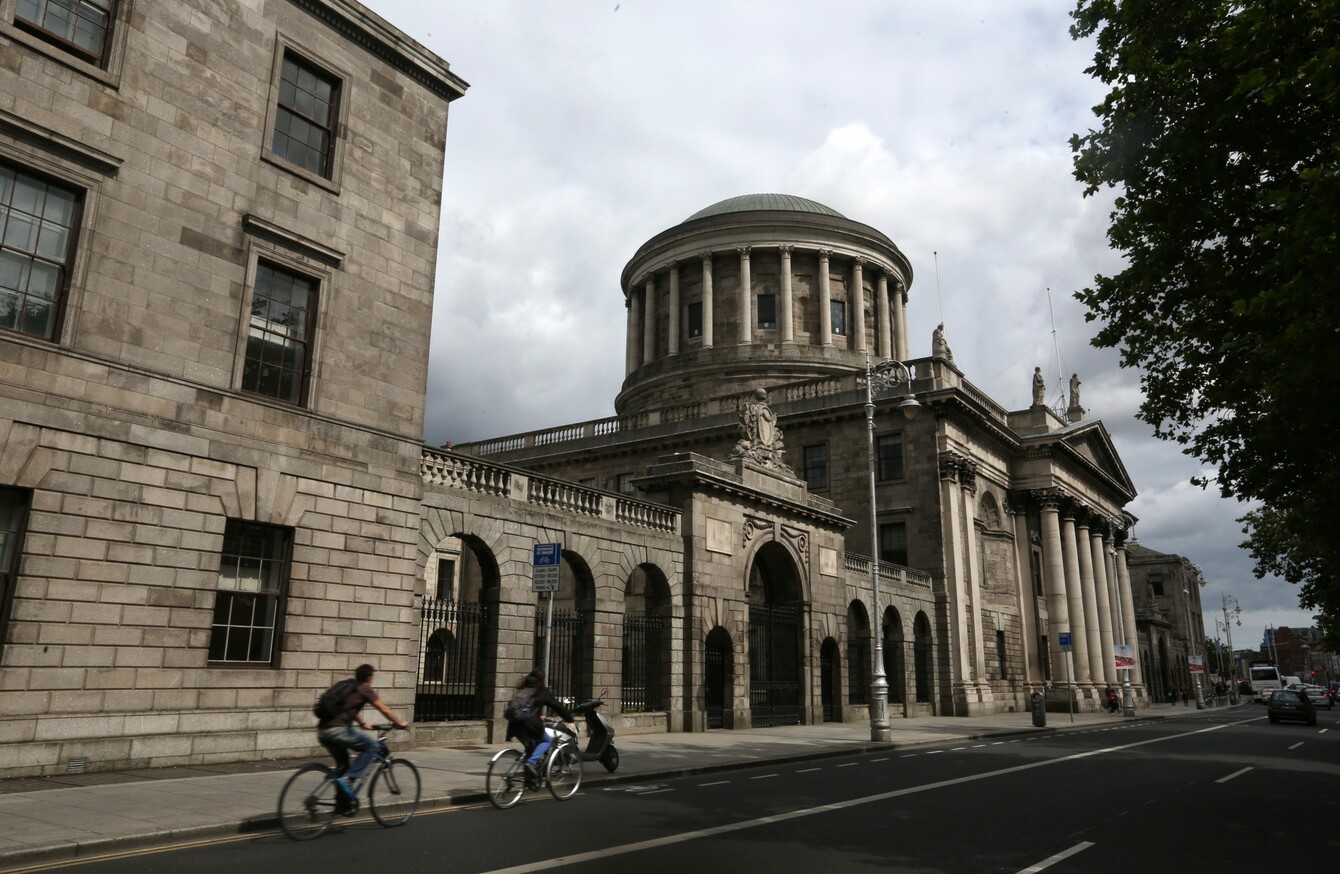 Image: Sam Boal/RollingNews.ie
Image: Sam Boal/RollingNews.ie
AN ASPIRING AFROBEAT singer and dancer has lost a €60,000 damages claim for back injuries because of online videos of his "energetic performances."
Christian Adekunle (23) had given the Circuit Civil Court a vivid account of the injuries he suffered when a BMW jeep collided with the rear of a Dublin Bus in which he was a passenger.
His case collapsed when barrister Conor Kearney, counsel for jeep driver Dominic Caulfield, produced videos of Adekunle, also known online as CK SwaVie, engaged in "energetic dancing and singing."
Adekunle, of Avondale Park, Mulhuddart, Dublin, who claimed he could not run, walk long distances or play football anymore, had not told the court about his dancing hobby.
Cross-examination
Circuit Court President Justice Raymond Groarke yesterday told Adekunle that the evidence cited by Axa Insurance on behalf of the jeep driver, showing him singing, dancing and striking athletic poses, had put a question mark over his credibility.
Kearney, when cross-examining Adekunle, had put to the young man that he had suffered no injury but had seen an opportunity to gain money.  Adekunle had denied the allegation and told the court that dancing was part of his family."That's what we do," he said.
Judge Groarke said in his judgment that Adekunle may have suffered some degree of injury that day but his case would now have to be dismissed because he "lied to the court."
The judge said that three years after the accident Adekunle had not been able to carry out standard medical examination movements for a doctor.  He was "globally restricted," despite being described by the doctor as a young man with a very fit physique.
"I wonder what the doctor would say if he saw the YouTube video, 'Break of Dawn', dated a few months before the examination and shown to me, where you engaged in dancing," Judge Groarke said.
CCTV footage
He said Adekunle would appear to be two totally and utterly different persons in what the court had seen on the video. He had displayed a fine physique in the video, was fully fit and well able to move his body.
Judge Groarke said Adekunle could be seen on CCTV footage from the bus, almost in agony, unable to sit after the accident.  The bus driver had been so concerned that he had called an ambulance and Adekunle was taken to hospital on a body board.
The judge said that hospital notes from Connolly Hospital in Blanchardstown, Dublin, specifically referred to him as not being distressed.
"How can it be that somebody so visibly distressed can within a very short period of time, after having been carried to hospital, not be distressed," the judge said.
I find it very difficult to accept.  The CCTV evidence and hospital notes simply don't tally.
The judge, commenting on a photo of Adekunle taken in June 2014 for his 21st birthday and posted on Twitter, said the young man had been engaged in an extraordinarily athletic pose, which would require full fitness, standing on a table on one foot.
"You told lies to mislead the doctor to fabricate a state of affairs which does not exist and I am satisfied you told lies to me," the judge told Adekunle.
He added:
I cannot believe you.
He awarded costs against Adekunle.