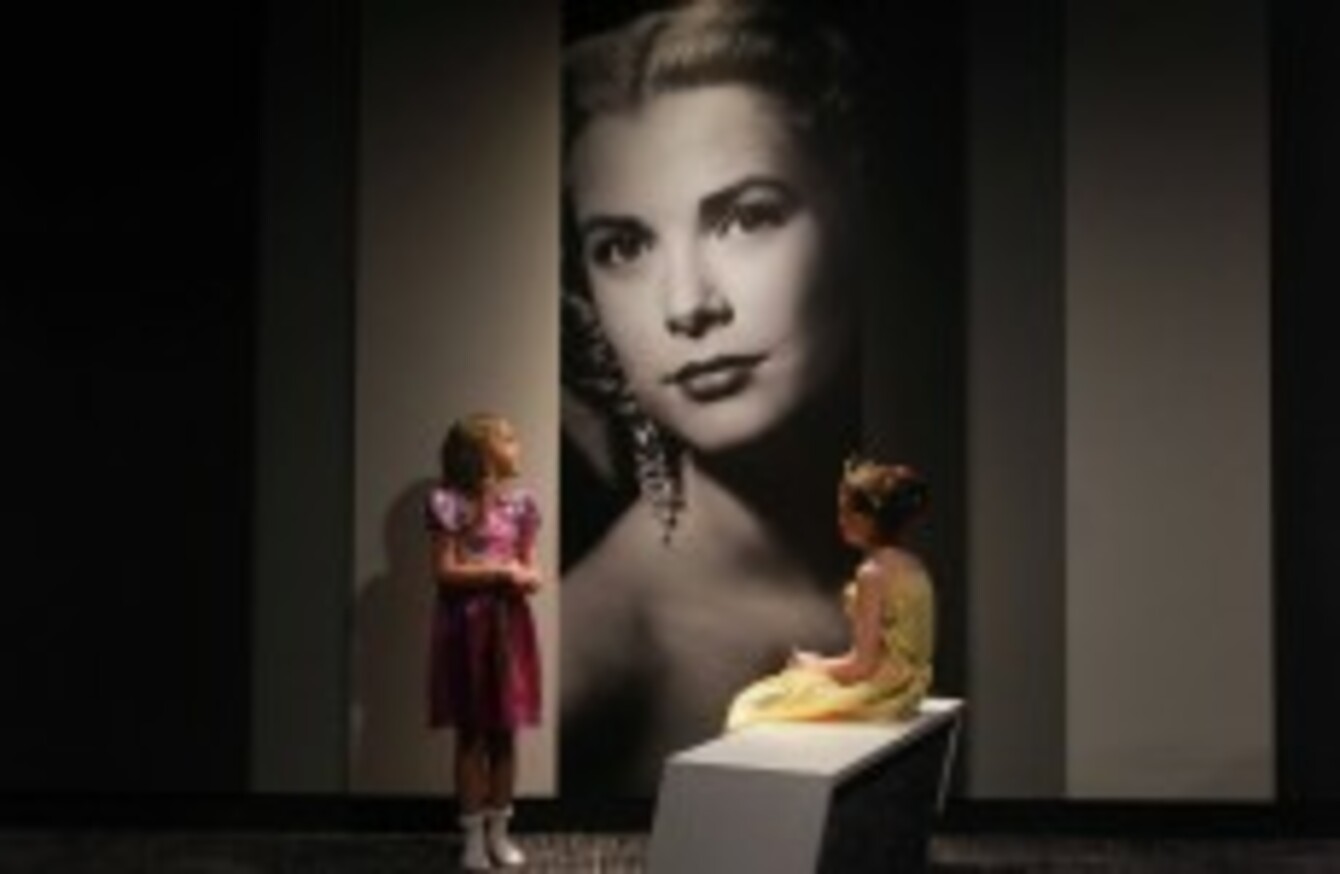 Amy Russell (8) and Abbey Goldings (6) look at a picture of Grace Kelly at the IMC Tallaght
Image: Leon Farrell/Photocall Ireland
Amy Russell (8) and Abbey Goldings (6) look at a picture of Grace Kelly at the IMC Tallaght
Image: Leon Farrell/Photocall Ireland
A NEW 13-SCREEN state of the art cinema complex opened in Tallaght, Dublin, last night – offering seats for more than 2,200 people.
The IMC Tallaght has also created 85 part-time and full-time positions.
The new 60,000 square ft complex is wheelchair friendly, boasts 13 digital and 3D screens, stadium-style seating, and even a VIP lounge area attached to Cinema 1.
Pictured: (L-R) Amy Russell (8), Sean Hawkins (8) and Abbey Goldings (6) from Tallaght at the official opening of the new 13 screen IMC Cinema at the Square.
IMC Tallaght General Manager Eoghan Homan said that, for two years, Tallaght had been without a cinema – and that the loss of such a great form of entertainment had been "felt by the community at large".
Speaking at the official opening yesterday, Managing Director Paul Ward said:
As an Irish based family owned company I am very proud of this new IMC which now brings to 62 cinema screens under the IMC umbrella. Irish people have been enjoying the cinema since 1909 when The Volta first opened its doors and we continue to be among the highest per capita cinema attendance in the world.
The €6 million complex was opened by the Minister for Communications Par Rabbitte yesterday.
The cinema offers group rates, concessions and services for parents – for details see the IMC Tallaght website.