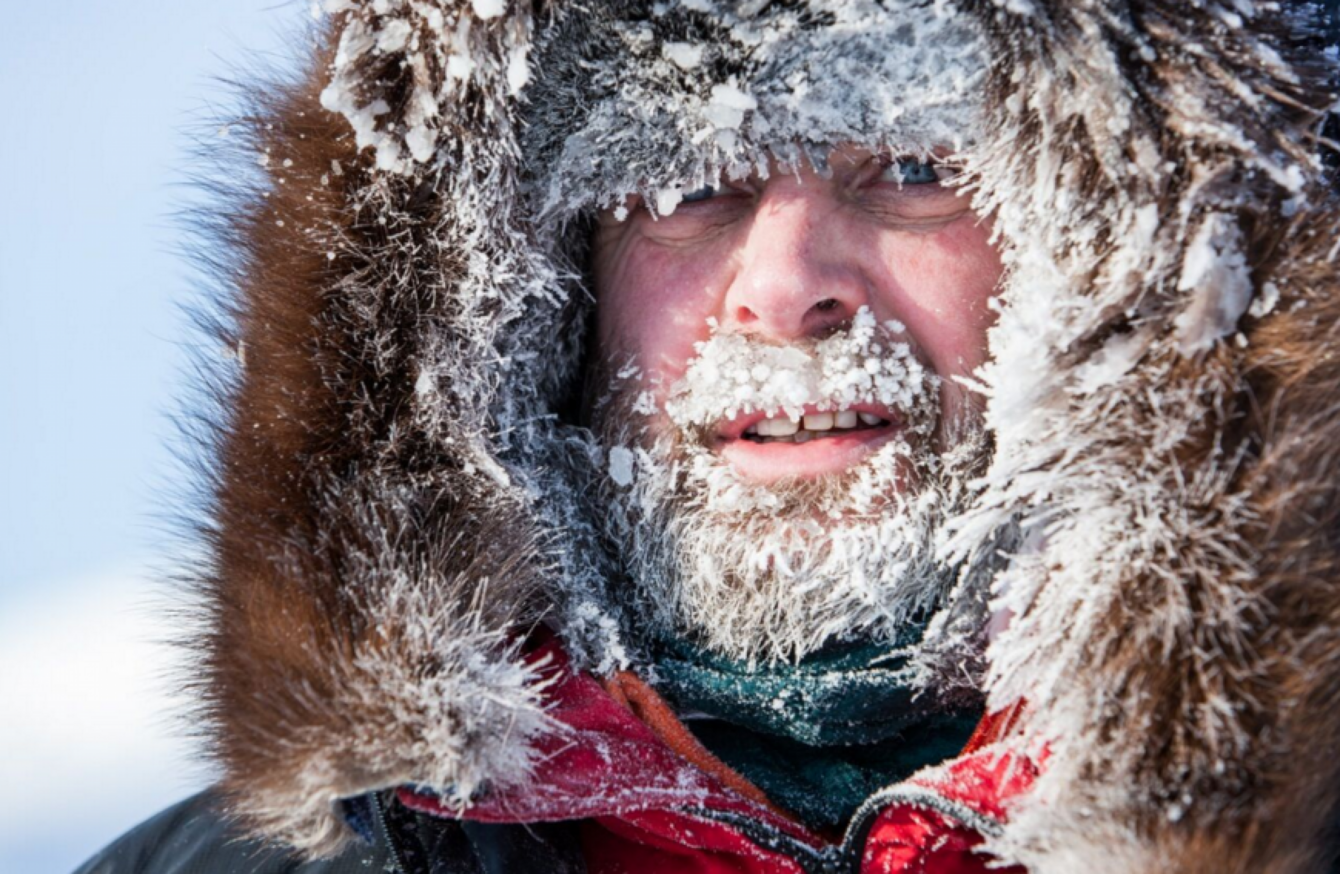 Mike O'Shea
Mike O'Shea
FIVE IRISH EXPLORERS were recuperating this Christmas after a month-long expedition to the remote sub-Antarctic island of South Georgia.
Kerry men Mike O'Shea, Seanie Murphy and Aidan Forde, Cork woman Clare O'Leary and Keith McDonnell from Meath, along with New Yorker Tom Ruane, set off in mid-November on a 28-day mission to retrace the steps of Ernest Shackleton.
The journey was organised to mark the centenary of the Irish adventurer's Imperial Trans-Antarctic Expedition, an ill-fated attempt to cross the Antarctica from sea to sea.
Shackleton's plan didn't quite work out, as you might have heard: the crew were forced to abandon their ship after it was crushed in the ice, and ended up setting up camp on Elephant Island, off the coast of Antarctica.
From there, Shackleton, fellow Irish explorer Tom Crean and four others then set out across open waters to seek help in South Georgia, some 1,300 kilometres away.
O'Shea, who also crossed the Greenland ice cap last year, said the group had planned to trek the same route taken by Shackleton to reach the Stromness Bay whaling station.
However, at 15 degrees Celsius, the weather was too warm to risk travelling through snow.
"It would usually be about minus 15 degrees," O'Shea said.
The warm weather meant there was snow avalanching all around us, so we changed course to Possession Bay, a crossing that's only been done once before.
The route was not without its challenges: as far as half a mile inland, they faced ankle-biting fur seals that could (and often did) chase them at high speeds.
"It was breeding season at the time, so they were very territorial," O'Shea explained.
Ice cap challenges
When the team stopped off to take shelter at the Gritvyken settlement, where Shackleton was buried after his death in 1922, they bumped into a familiar face.
Without any introduction, Jonathan Shackleton, a great-nephew of Ernest, asked O'Shea if he was Irish.
I had never met him before but we had spoken over phone and email for over 20 years.
"I couldn't believe we were finally getting to meet in South Georgia of all places," O'Shea said.
The expedition, for him, was the latest in a series of ice cap challenges, known as the Ice Project.
He and O'Leary have already climbed Kilimanjaro, crossed the frozen Lake Baikal in Siberia, completed the Greenland crossing, walked Antarctica and trekked the North Patagonian ice field in southern Chile.
But this last trip was among the most challenging, with stormy weathers tossing the group around almost constantly as they sailed through iceberg-strewn waters back to the Falkand Islands, their last stop before returning home, O'Shea said.
I'm not in any particular hurry to return.
Mike O'Shea is giving away a limited edition bottle of South Georgia whiskey, among other items, to raise money for the ISPCC and Childline. For more information, and to donate, click here.