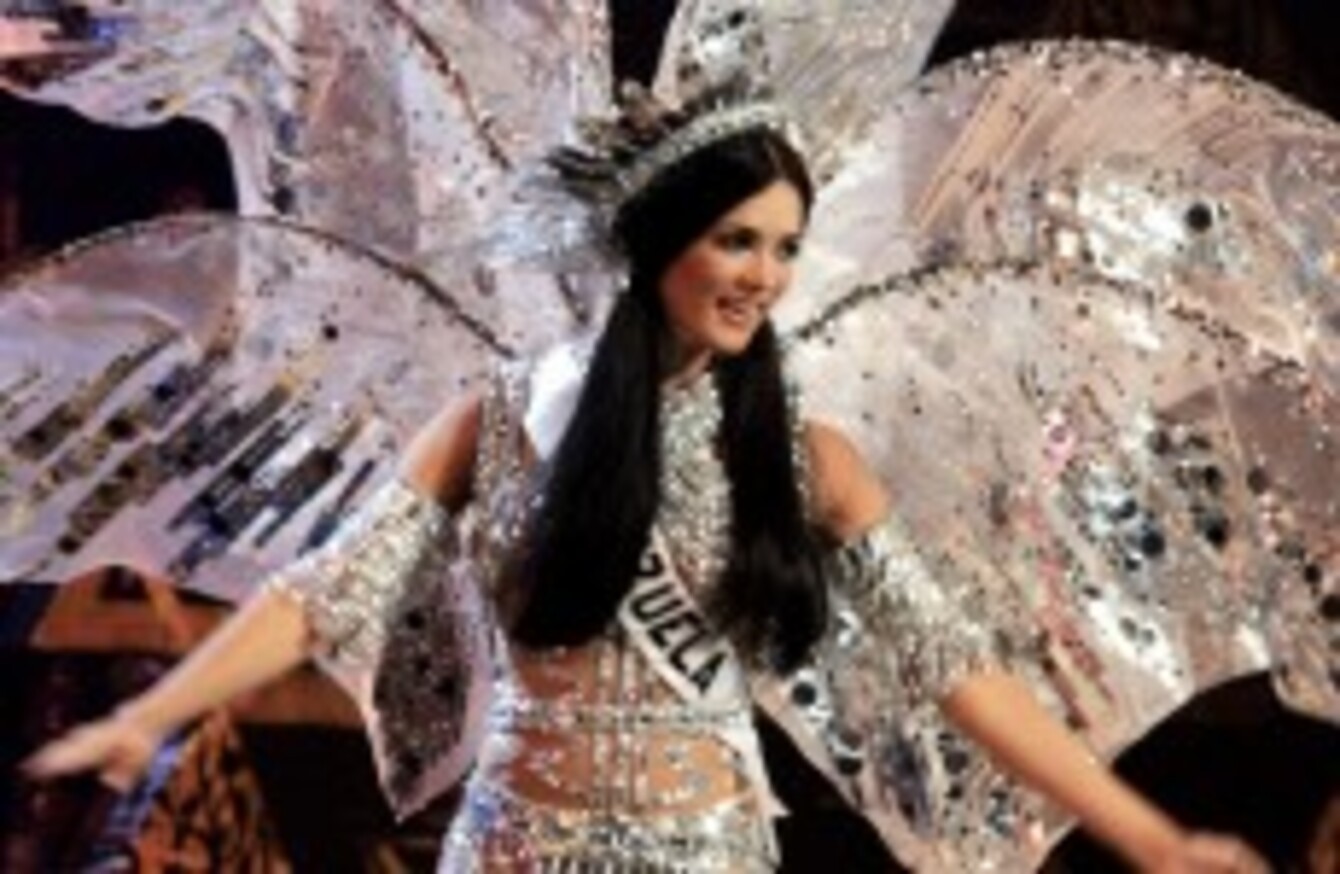 Monica Spear in the Miss Universe pageant in 2005
Image: AP Photo/APichart Weerawong
Monica Spear in the Miss Universe pageant in 2005
Image: AP Photo/APichart Weerawong
A FORMER MISS Venezuela and her husband have been shot dead in South America.
Monica Spear Mootz, 29, and Thomas Henry Berry, 49, were killed on a motorway in Carabobo in Venezeuela on Monday night. Local media reports that they had resisted a robbery which happened after their car broke down.
Their bodies were found inside their Toyota sedan car along with their 5-year-old daughter, who was injured in the shooting. The child was shot in the leg and is now in police protection, Globovision reports.
Monica Spear Mootz represented Venezuela at the Miss Universe pageant in 2005 before becoming an actress. Local media is reporting that Berry was Irish; however he was born in London and does not appear to have had links to Ireland. He is believed to have been an entrepreneur.
Prosecutors in Venezuela are investigating the deaths. The Minister for Communications has expressed condolences to the family and friends of the couple in a tweet and said the "full weight of the law" will be used to find the perpetrators.
"Our deepest condolences to family and friends of Monica Spear and her husband," Delcy Rodríguez tweeted. "We condemn all acts of violence that violate life".
There has been a huge outpouring of shock on social media in South America in reaction to the deaths. Many people have left messages of condolences on Monica Spear's final tweet, an Instagram video posted just hours before her death.