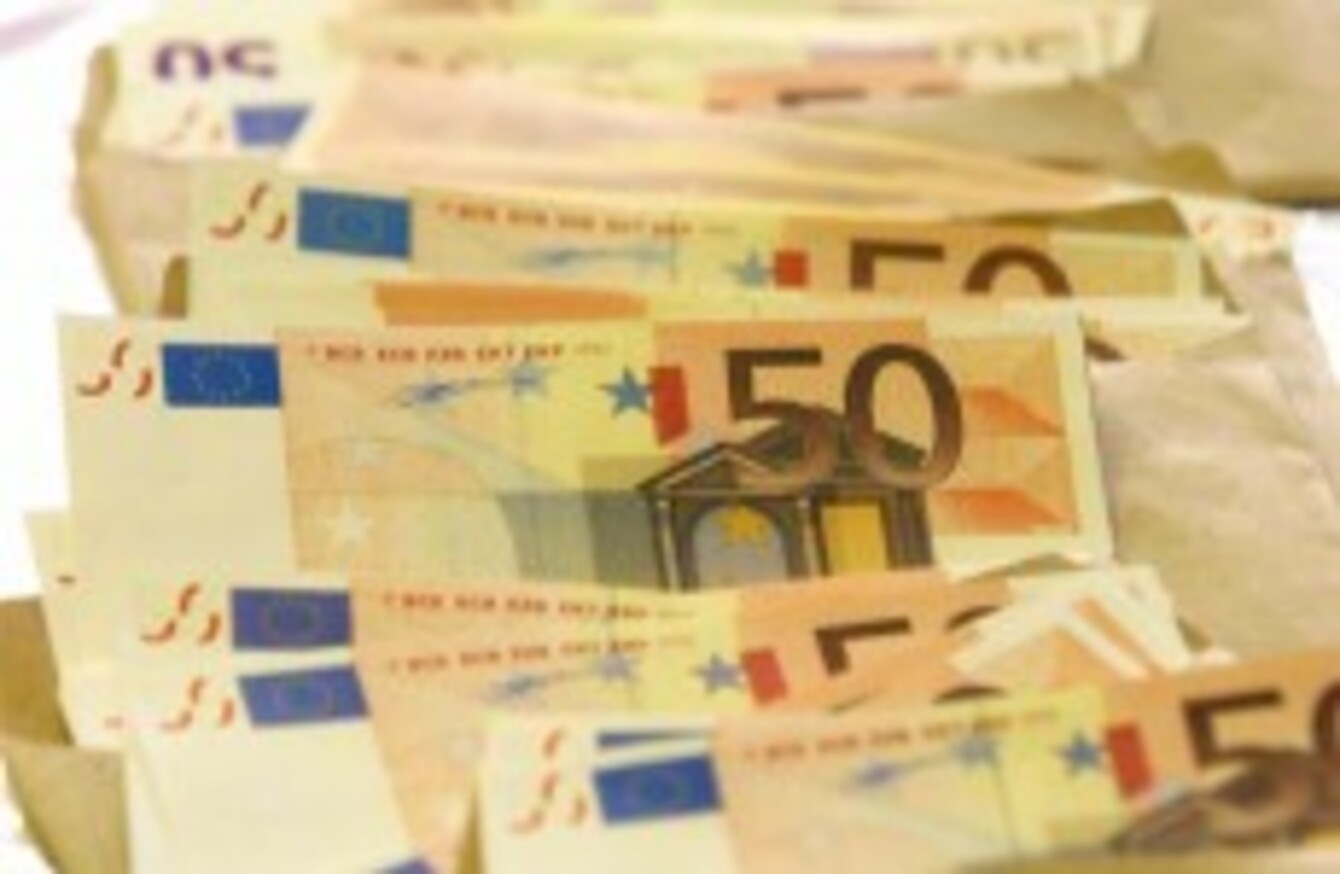 Image: Gareth Chaney/Photocall Ireland
Image: Gareth Chaney/Photocall Ireland
MEMBERS OF THE Anti-Money Laundering Compliance Unit have uncovered 37 suspicious transactions during 300 inspections on Irish businesses.
Minister for Justice and Equality Alan Shatter made the announcement today, as he gave details of the activities undertaken by the AMLCU, which is based in the Department of Justice and Equality and began after the establishment of the Criminal Justice (Money Laundering and Terrorist Financing) Act 2010.
The AMLCU has so far investigated businesses handling high-value goods and private members' clubs.
The Minister said that increasing globalisation of the financial and business sectors and the increased sophistication of money laundering methods pose a  particular challenge to the criminal justice system.
He added that the internationalisation of a significant element of criminal activity adds to that challenge.
Under the legislation a number of existing authorities are responsible for monitoring anti-money laundering and terrorist financing compliance across a range of business, finance, professional and other sectors.
The 2010 Act for the first time gave the Minister for Justice and Equality the powers to monitor anti-money laundering and terrorist financing compliance in a range of sectors.
Under the Act,  "designated persons" who provide trust or company services must be authorised by the Minister to provide such services.
Each relevant director, owner or other "principal officer" involved in the business is required to be a "fit and proper person" within the meaning of
the Act.
A total of 224  Trust or Company Service Providers (TCSPs) have been authorised by the Minister to date.
Persons directing Private Members' Clubs at which gambling activities are carried on must be registered by the Minister for the purpose of supervision by the AMLCU of anti-money laundering controls.
To date, 27  Members' Clubs have been registered.
Under the Act, traders in high value goods who accept cash payments of €15,000 or more (or a number of linked transactions to that amount) are required to have anti-money laundering controls in place.
Certain independent legal professionals, such as tax advisers, are also subject to the requirements of the Act.
Around 5,000 businesses come within the AMLCU's range of controls and monitoring.
Earlier this year, two authorised officers appointed to the AMLCU commenced inspections of businesses to check for compliance with the controls.
The 37 Suspicious Transaction Reports that were processed were mainly for failure to apply Customer Due Diligence.
The Minister expressed his appreciation of An Garda Síochána in assisting the new Unit.