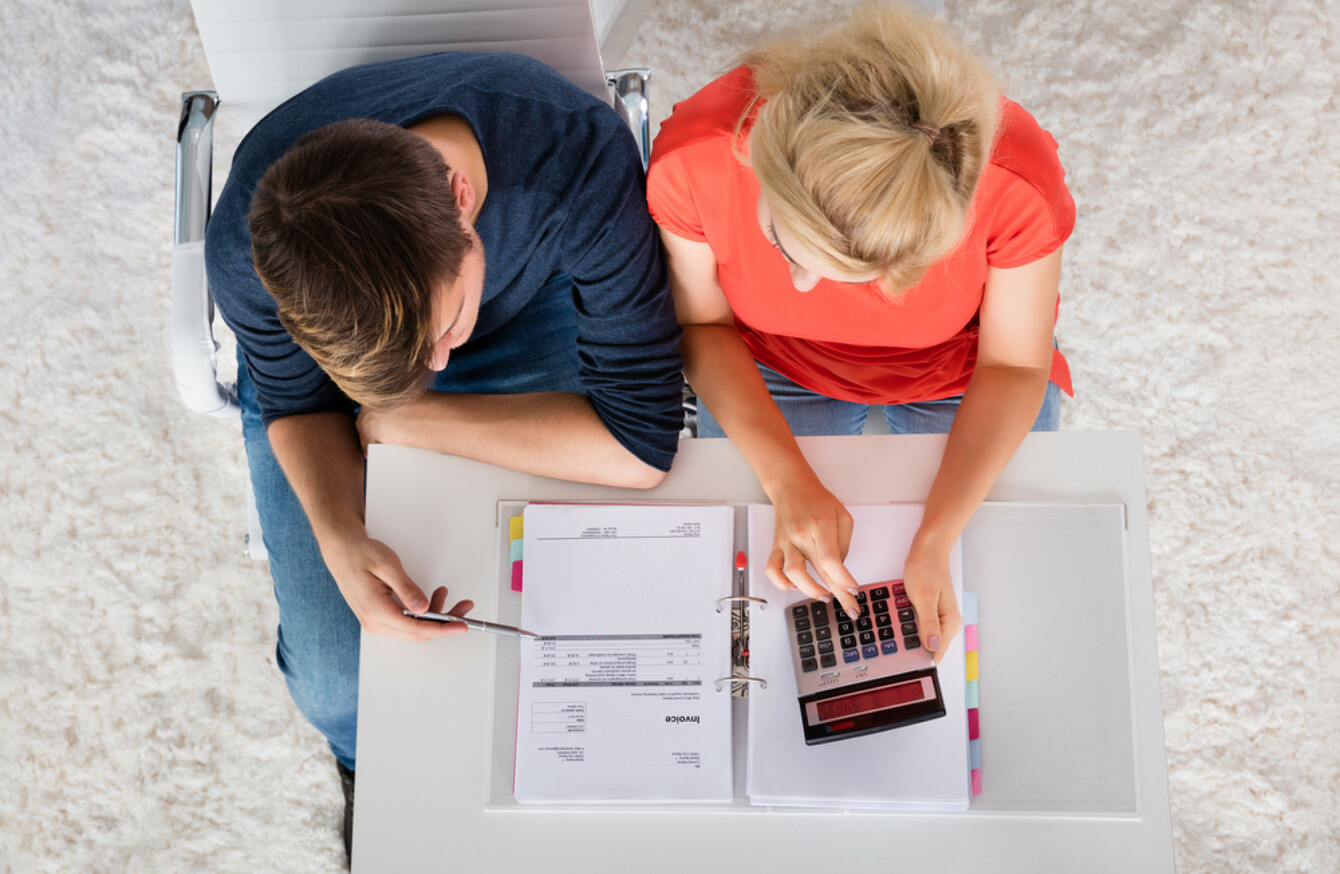 Image: Shutterstock/Andrey_Popov
Image: Shutterstock/Andrey_Popov
A WAGE CUT, a rising tax bill, a job loss, ill health: There are plenty of reasons why a homeowner may find themselves falling behind on mortgage repayments.
According to the most recent Central Bank statistics, over 31,000 residential mortgage accounts in Ireland are in arrears of 720 days or more. If you're in a similar situation, you're not alone, but that doesn't make the situation any easier.
"No matter what stage you're at in terms of arrears, the worst thing you can do right now is to ignore the problem," says mortgage arrears expert Brian Mac Gabhann.
As a Dedicated Mortgage Arrears Advisor with MABS and a Court Mentor with Abhaile, The Free Mortgage Arrears Support Service, Brian deals with homeowners in mortgage arrears every day, from those deep in the legal process to those in danger of missing a repayment for the first time. As he explains:
The aim of a service like Abhaile is to help people in arrears to find the best solutions and, as far as is possible, to keep them in their own homes.
We put six pressing mortgage arrears questions to Brian, to help you separate the good advice from the bad…
1. I can't afford to make my next mortgage repayment. What should I do?
It may be early days, but the sooner you can inform yourself about your options, the easier it will be to find a sustainable solution. Speaking with your lender first is advised, but if you can't, speak with a service like MABS about the options open to you.
"Anyone struggling to balance loans should seek out trustworthy advice as soon as possible," urges Brian. "You don't need to wait until you're deep in a legal process with your lender."
While addressing difficulties sooner rather than later is always best, Brian emphasises that it's never too late to engage. "A considerable portion of borrowers seeking assistance from MABS and Abhaile have already had a repossession order granted by the court," he notes. "Even so it's often possible to reach a successful outcome with the lender."
2. Will my lender even listen to me?
"Yes, absolutely," emphasises Brian. Rather than viewing your mortgage arrears situation as a David-versus-Goliath battle against your lender, it's important to consider it as a collaboration between both parties. "One thing I always make clear is that no lender out there wants to repossess your house," he explains.
Repossession can be a long, slow and expensive process, and the lender is almost always going to take a loss on it. If a viable alternative can be identified, they will certainly consider it.
Of course, each lender has their own internal policies with regard to mortgage arrears, so that's where services like MABS and Abhaile can be invaluable. "We have a good idea of the different kinds of options that a lender will offer a borrower in arrears, or on what grounds an arrangement can be appealed," says Brian.
3. I've received a court summons. Am I going to lose my home?
A court summons is not the end of the road, it is just one stage in a process. There are plenty of options open to you along the way, as long as you are open to finding a solution that works for both you and your lender.
"If you bury your head and don't engage, the repossessions process will continue without you," warns Brian. "In court, the County Registrar will usually go out of their way to assist you by granting stays or adjournments, once you demonstrate that you are willing to put the work in too." For more information on what you can expect in court, read our guide here.
4. I can't afford legal or financial help. What should I do?
"Your first port of call for free support or legal guidance should be MABS, who act as the gateway to Abhaile," says Brian. In the first half of this year alone, over 10,000 people sought help, either in person or via the MABS national helpline.
Through MABS and Abhaile, those in mortgage arrears can seek financial guidance from a dedicated mortgage advisor or a Personal Insolvency Practitioner (PIP). There's also the option of legal help and support from a duty solicitor, a consultation solicitor or a  court mentor. "Having free access to these services takes a massive burden off of people's shoulders, and the earlier on you engage with the service, the more help we can offer," notes Brian.
5. What debt relief options are open to me?
From informal arrangements with lenders to statutory options like Personal Insolvency Arrangements (PIA), there are plenty of avenues open to borrowers who are struggling.
A PIA is a court-approved agreement between you and your creditor. It allows for the restructuring and write-off of debt, with the aim of keeping you in your home where possible. Borrowers can access the services of a Personal Insolvency Practitioner for free via Abhaile.
Any borrower in fear of losing their home should make themselves familiar with the legislative protections available to them. Under the Land And Conveyancing Reform Law 2013, for example, the court can postpone repossession proceedings for up to two months, to allow the borrower to explore the possibility of putting in place a PIA.
6. Am I going to be left with no money to live on?
Mortgage repayments and bills are not the only monthly outgoings for borrowers and any mortgage resolution process you enter into will reflect this fact. A Standard Financial Statement (SFS), which is the basic document for all mortgage arrears negotiations, allows for the retention of sufficient funds for a basic social life and some savings.
"We help borrowers to figure out their reasonable living expenses," explains Brian. "There's an official table set down by the Insolvency Service of Ireland listing what they think each type of family might require in order to maintain a reasonable standard of living. We'll work with both the lender and the borrower to find a solution that works for everyone."
If you are in mortgage arrears or fear you are at risk of losing your home, you may be eligible for free face-to-face financial or legal advice under the Abhaile service. For information, click here or call the MABS dedicated helpline on 0761 07 2000.