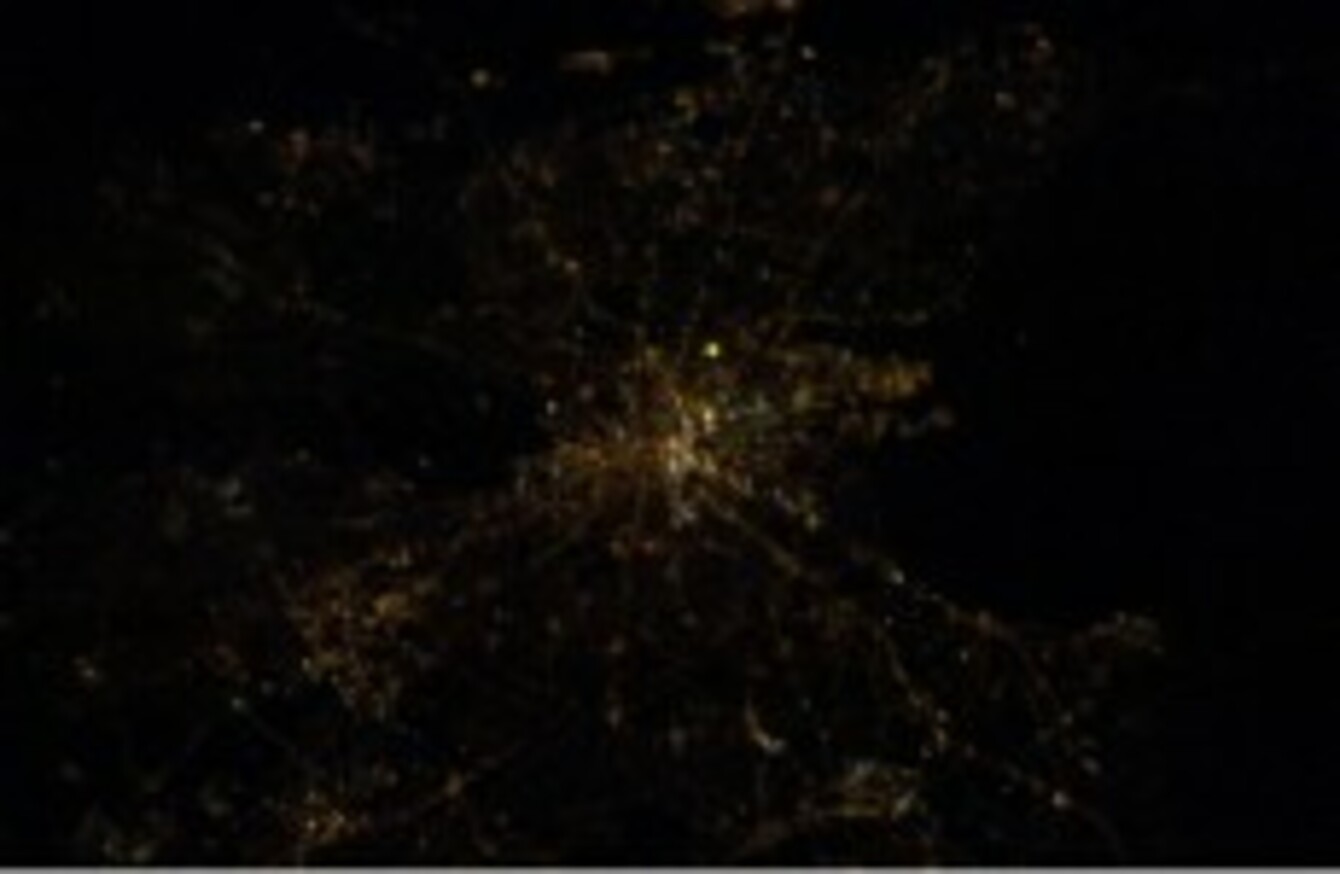 Dublin at night
Image: NASA
Dublin at night
Image: NASA
THOSE LUCKY FOLKS who work as NASA astronauts get to see the world in such a different way to the rest of us.
So what is it like to be above Earth at night time, looking down on sleeping cities below?
This slideshow of NASA satellite photos of cities at night shows the awe-inspiring patterns and images created by the lights in the sprawling cities.
These photographs were possible thanks to the work of astronaut Don Pettit, who was part of the International Space Station Expedition 6.
Between 2002 and 2003 he set to work making a camera mount called a barn-door tracker, which was used to hold a camera while compensating for the rotation of the Earth and the movement of the Space Station.
Thanks to him and astronaut Dan Tani, who was on Expedition 16 and took huge amounts of night time photographs, we have stunning images of cities from around the word, taken from up to 400kms away in space.
From afar, it's hard to tell in the below photos which city is which, with each one taking on a new sense of beauty.
Dublin

Chicago, Illinois, USA

Denver, Colorado, USA

El Paso, USA

Ireland and the UK

Las Vegas, Nevada

London, England

Long Beach, California

Tokyo, Japan

Cork