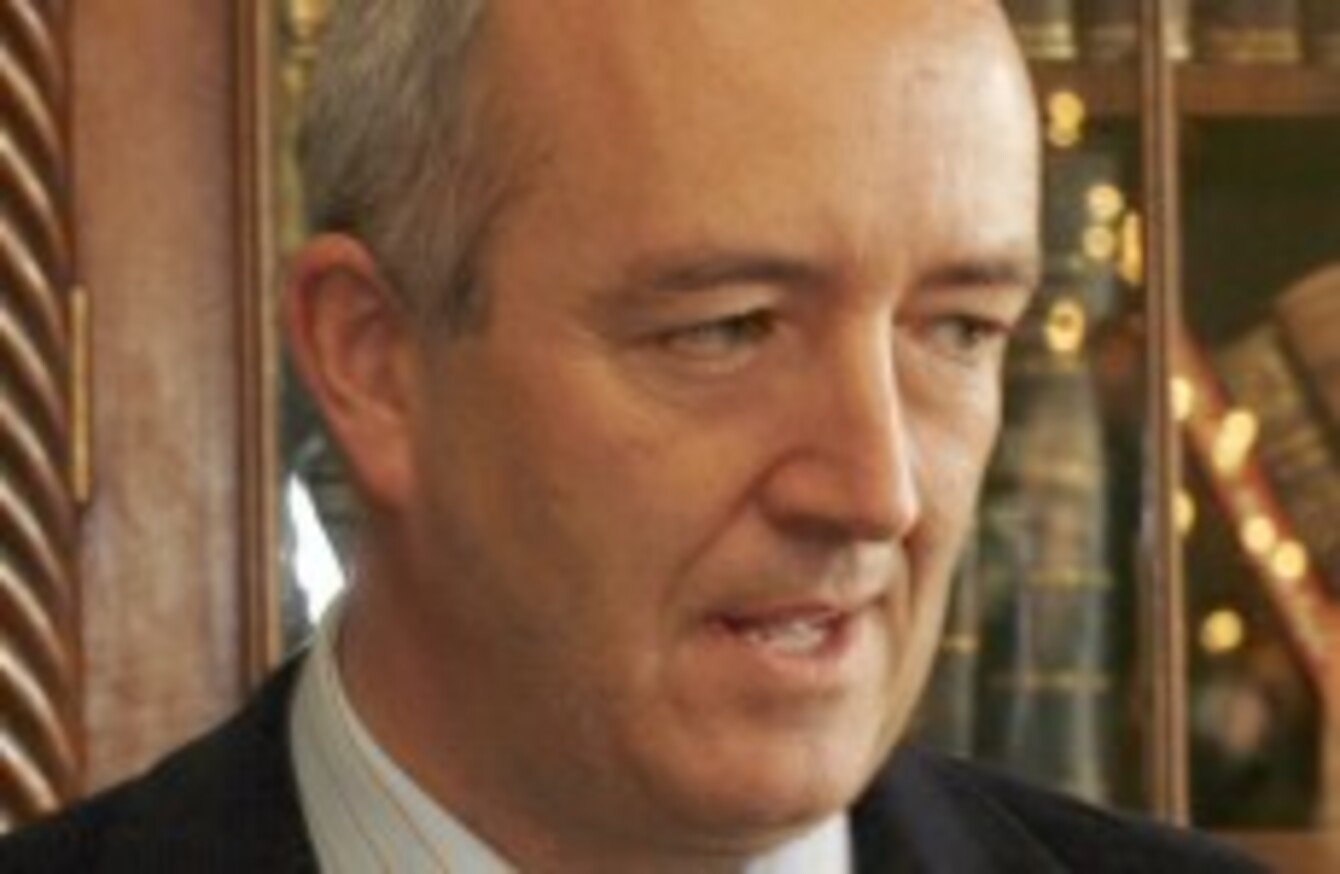 Niall Mellon
Image: Photocall Ireland
Niall Mellon
Image: Photocall Ireland
PROPERTY DEVELOPER AND charity boss Niall Mellon who was recently found guilty of breach of the peace and convicted for public drunkenness in Dublin last year said after surrendering his home to the National Assets Management Agency (NAMA) he was left "penniless".
Mellon, who is the father of four young children and well-known for his charity work with The Niall Mellon Township Trust, spoke about his money troubles and his conviction with Marianne Finucane on RTE Radio One this morning.
Last week, he was convicted in court after being accused of being abusive to staff, members of the public and the gardaí on 12 July last year.
Addressing his public drunkenness conviction, Mellon admitted he had called the garda in question "the B word" which he said he deeply regrets. He said he had apologised to the garda for his behaviour.
He said the garda was a "decent" man and a "very nice person".  He also apologised unreservedly to any members of the gardaí that were listening, adding: "I apologised and I was out of order."
Mellon added that he represented himself in court and chose not to tell the judge until after the ruling that he has abstained from alcohol since the evening of the offence.
Pub
The July incident took place in a pub – Taylors Three Rock -  that is owned by Mellon, but is now in NAMA. He was asked was he bitter about it at all.
"Technically I'm still the mortgage holder, but it's up for sale at the moment, so when it is sold all assets will go to NAMA," he said adding that people would think it was difficult to drink in a place that "you worked so hard to build up and make a success of it and now selling it and getting nothing out of it" but he said "I'm way past that…".
When asked about being in NAMA, Mellon said personally the people are amicable to deal with but said he had an issue with the legislation."… I've never heard of a property recovery where people are prohibited from buying back their assets… the consequence is that homes and assets are being devalued… the law is very clear, I cannot buy back that asset," he said.
He criticised this and said: "Ireland is ultimately going to end up being owned by the China man, the Indian and the American … it is very short-sighted view".
Fat property developers
He said that people often have opinions about what they perceive as the "fat property developers" but argued that everyone's future is interconnected with NAMA, stating that it has been "traumatic on everyone in Ireland".
While he spoke kindly of the late Brian Lenihan, he said that Brian Lenihan and Brian Cowen created the "big hatred against everybody that lived in a big house, particularly property developers".
Mellon said the total net worth he had lost amounted to €150 million. "I lost everything I owned over the past 25 years," but said not to interpret it  as a "whinge".
He said, "I was left penniless with €1 and my young family". He said however that he was lucky he could rent a property that was owned by his company and that through hard work trying to raise funds for a mortgage, his wife had managed to purchase the home.
Mellon also wanted to clarify in the interview that he has never taken a salary for his work the The Niall Mellon Township Trust.