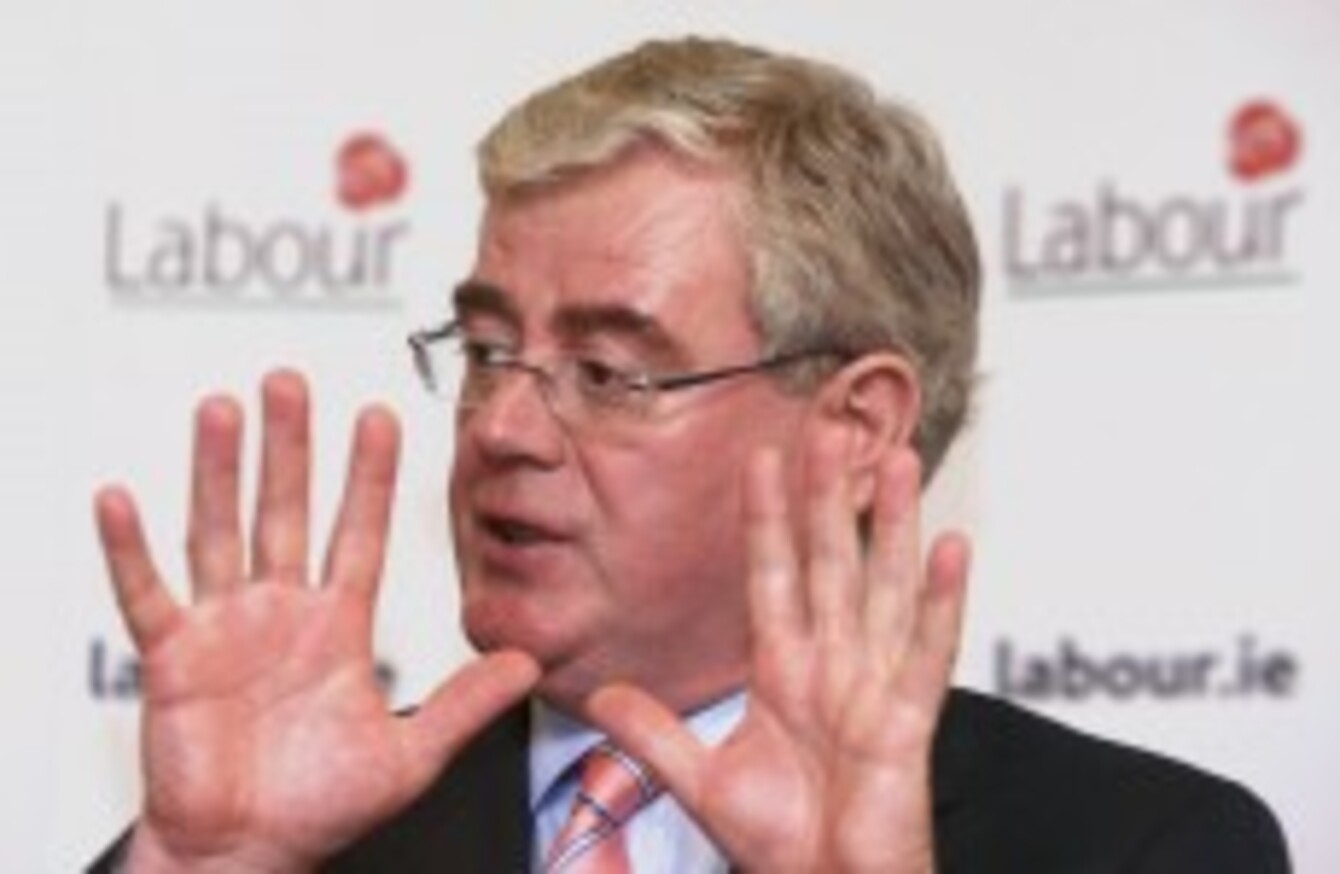 Image: Niall Carson/PA Archive
Image: Niall Carson/PA Archive
LABOUR LEADER Eamon Gilmore has said that the internal divisions within Fianna Fáíl ahead of tomorrow's vote on Brian Cowen's leadership have left the country without defence from foreign attacks on its corporate tax rate.
In a statement realised this afternoon, Gilmore said comments made by Nicolas Sarkozy last week – in which he remarked that Ireland could not continue to expect financial help from Europe while its corporate tax rate was so low – should have prompted an immediate rebuke, but that "instead there has been total silence from both the Taoiseach and the Minister for Foreign Affairs."
Sarkozy's comments should have prompted a phone call from Taoiseach Brian Cowen, Gilmore said, and the summoning of the French ambassador to meet Foreign Affairs minister Micheál Martin – but because both had been preoccupied by Fianna Fáil's own leadership troubles, Ireland had not defended itself or its rates.
"During the first Lisbon referendum I sought, and received, written confirmation from the European Commission… that the Lisbon Treaty will not change in any way the rules of participation of any Member State in tax matters.
"President Sarkozy needs to be reminded of this in stark terms," Gilmore added. "As Fianna Fáil tears itself apart, the matters of government and the defence of the national interest take a back seat."