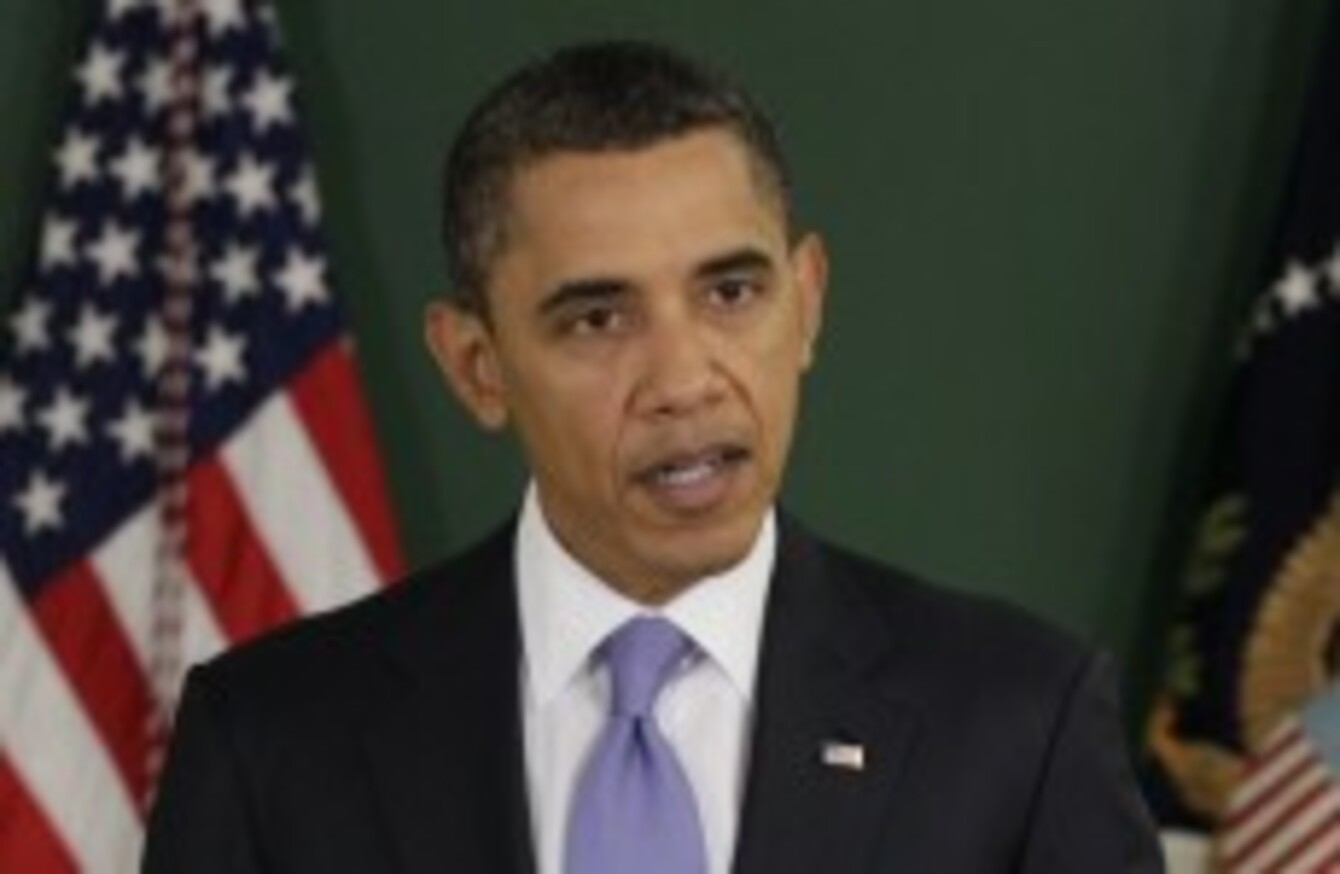 Barack Obama announcing his budget on Monday
Image: AP Photo/Carolyn Kaster
Barack Obama announcing his budget on Monday
Image: AP Photo/Carolyn Kaster
US PRESIDENT BARACK Obama has unveiled his budget for the 2012 fiscal year which aims to cut $1.1 trillion (€820 billion) from the country's deficit over the next decade.
The budget is described by Obama as a "downpayment" on fiscal control but the opposition Republican party said that the US was still taxing and borrowing too much.
The president's announcement kick starts months of wrangling with congress, where Republicans, who control the House of Representatives, are calling for deeper cuts.
A long process of negotiation will be needed before a budget is agreed on and passed into law.
Obama's budget proposes total spending of $3.73 trillion in the 2012 fiscal year, which begins in October. That is a 2.4 per cent reduction from the current year.
Obama's budget proposals include a 50 per cent cut in heating bill assistance for poor families which will save $2.5 billion,  scrapping tax breaks for oil, gas and coal companies which will save $46 billion over ten years and a 58 per cent increase in transportation spending to $129 billion.
Announcing the budget, Obama also focused on future investment in education and high speed internet. He said in Baltimore today:
These investments are an essential part of the budget my administration is sending to Congress.

Because I'm convinced that if we out-build and out-innovate and out-educate, as well as out-hustle the rest of the world, the jobs and industries of our time will take root here in the United States.

Our people will prosper and our country will succeed.
Analysts say the budget ignores the country's long standing burdens of the social security retirement programme and the Medicare and Medicaid healthcare programmes for the elderly and poor, according to the BBC.
The speaker of the House of Representatives John Boehner said that the president's proposed budget "will destroy jobs by spending too much, taxing too much, and borrowing too much."
The House's budget chairman Paul Ryan, a Republican, will now propose his own budget for the 2012 fiscal year before Democrats and Republicans set about thrashing out a deal before the 4 March deadline.