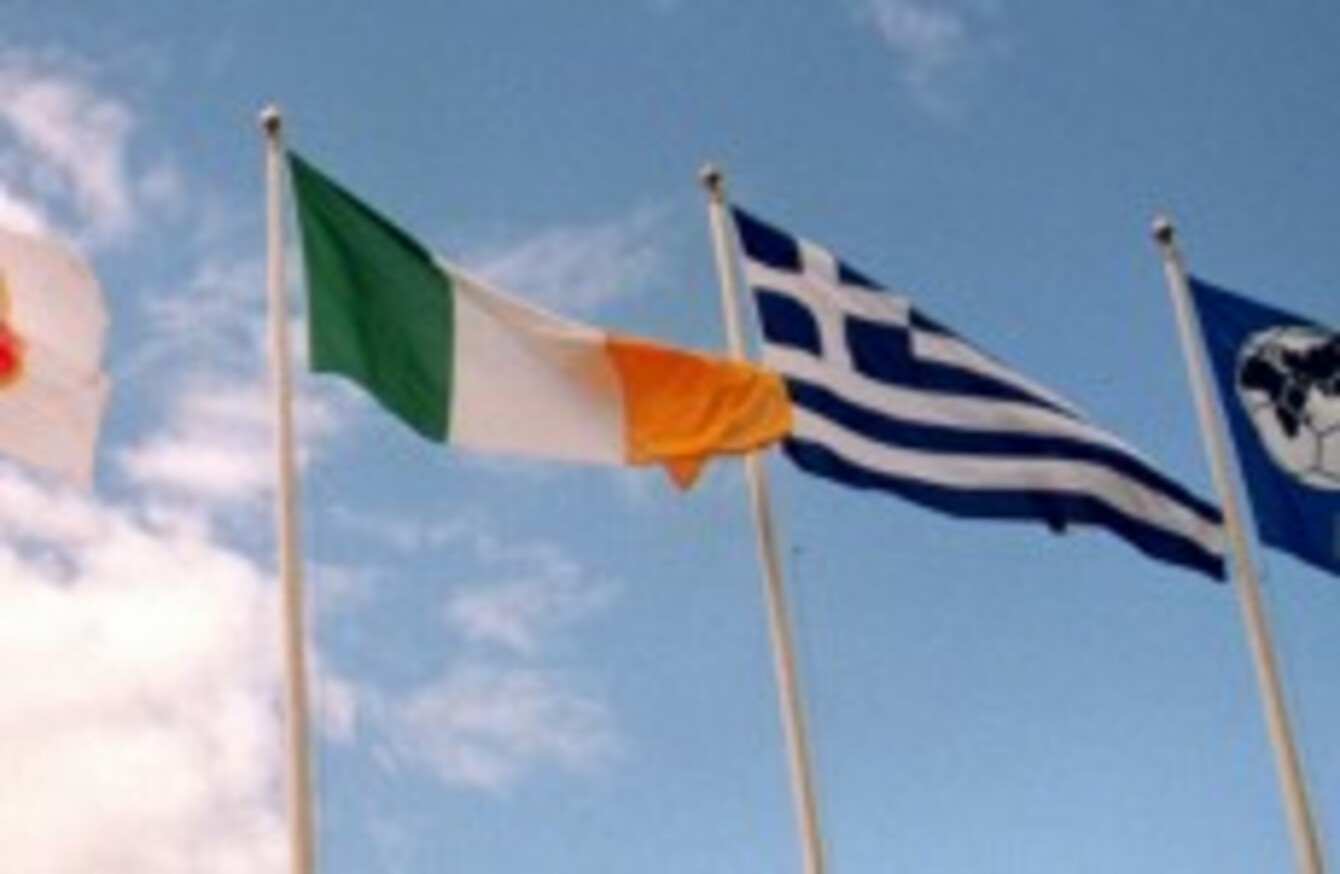 Image: Adam Davy/EMPICS Sport
Image: Adam Davy/EMPICS Sport
WHAT ARE OUR politicians doing in the halls of Leinster House?
TheJournal.ie lets you know with our guide to what's coming up to the Dáil and various Oireachtas committees today.
DÁIL
Proceedings kick off at 2pm when Ruairí Quinn takes Questions to the Minister for Education and Skills, serving as a support act for Enda Kenny who'll be around for Leaders' Questions at 3:15pm, and for ministerial Questions to the Taoiseach at 3:36pm.
After the agenda is agreed to (4:36pm) there'll be discussion of four topical issues (5:06pm) for twelve minutes piece – followed by a quick piece of procedural business which will see Sinn Féin semi-rebel Peadar Toibín stripped of his chairmanship of the Committee on Public Service Oversight and Petitions. (He'll be replaced by his party colleague Pádraig Mac Lochlainn.)
The main evening business is debating legislation to give effect to changes in Greece's bailout, as agreed last month. Although Ireland isn't participating in the second package of loans for Greece – after going into a bailout itself – it did contribute €1.27 billion out of the €80 billion in the first package.
Because this is given legal effect by an Act of the Oireachtas, another Act is needed to amend it – so the decision to cut the interest rate on Greece's loans, and extend the repayment period, needs to be put to the Oireachtas. (However, the Bill being debated today amends this so that only an Oireachtas vote is needed in future.)
Debate on that will continue into tomorrow, but will be suspended at 7:30pm to allow an hour and a half of debate on Sinn Féin's Bill which proposes to enforce a mandatory system for immediate action by school managers when bullying is reported. The day wraps up at 9pm.
The day's Dáil business can all be viewed here.
SEANAD
The Seanad is back in business today for the first time in 33 days. Its day begins with the usual 75-minute on its future agenda, at 2:30pm, before holding a two-hour discussion on Phil Hogan's plans for council reform at 3:45pm. (Hogan himself will be present.)
Three topical matters will be discussed at the adjournment at 5:45pm.
The day's Seanad business can all be viewed here.
COMMITTEES
Only one committee meeting is being held today – a meeting of the Jobs committee – but it is working in private.
TheJournal.ie's one to watch
Discussion of Greece's bailout may offer a hint of how talks in Brussels have been going. Both Michael Noonan and Brian Hayes are there today – with Noonan chairing a meeting of EU finance ministers, and Hayes stepping up to represent Ireland – but may be home to attend to Dáil business.
The opportunity to discuss the state of Greece may, therefore, give an opportunity for the ministers to update us on how the events of the last two days will impact on Ireland's economic and fiscal future.