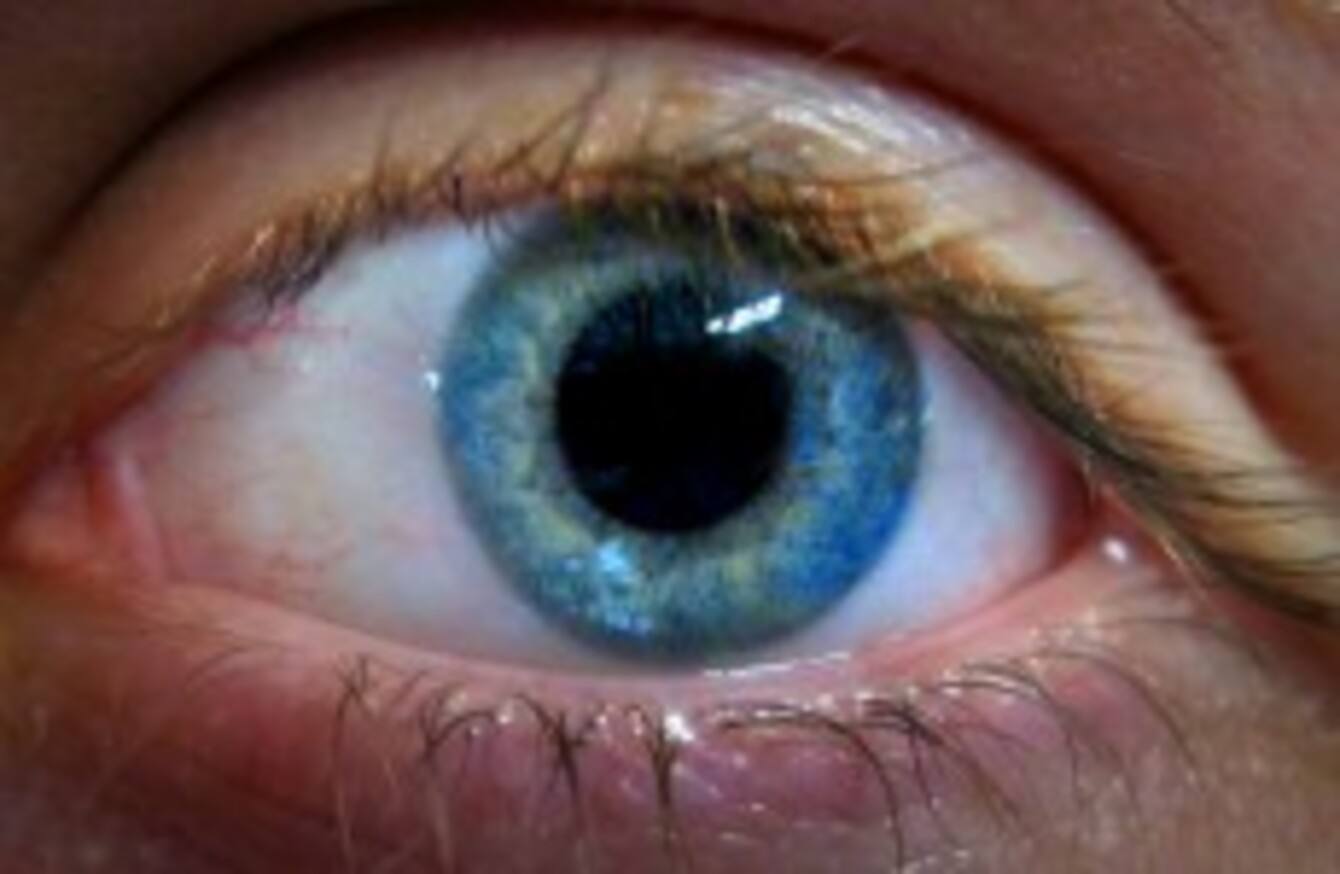 A generic photo of an eye
Image: John Stillwell/PA Archive/Press Association Images
A generic photo of an eye
Image: John Stillwell/PA Archive/Press Association Images
AN AVERAGE OF one person goes blind from diabetes each week in Ireland – with Diabetic Retinopathy (DR) being the most common form of diabetic blindness in Irish adults, Diabetes Action has revealed.
DR is also one of the leading causes of adult blindness in the country, according to blindness registration figures collected by the National Council for the Blind Ireland (NCBI). The figures show that DR registrations have doubled since 2003.
Advocacy group Diabetes Action highlighted the fact that the National Retinopathy Screening Programme – for which €4 million of funding was announced in December 2010 – has still not been rolled out. The group has expressed fears that screening may not begin until 2013.
Diabetes Action says that the National Cancer Screening Service (NCSS), which is developing the screening programme, has been in negotiations on staffing since the third quarter of 2011, following the identification of key personnel for the implementation of the programme.
The NCSS is currently considering applications after putting out a request for tenders seeking suitably qualified service providers for the provision of a National Digital Photography and Grading Service for the Screening for Diabetic Retinopathy in 2010, Diabetes Action said.
The planned screening programme aims to offer diabetes-specific retinal examinations to people with diabetes by 2012.
There are currently 191,000 people in Ireland with diabetes, which means that annual screening for DR is essential, says Diabetes Action.
All people with diabetes are susceptible to DR – and the longer they have diabetes the more likely it is to develop.
Ophthalmologists estimate that 10 per cent of Ireland's unscreened diabetic population would be shown to have sight-threatening DR following an eye examination – and that this number could be halved with retinal screening, identification of problems and timely treatment.
DR is caused by swelling, leaking or abnormal growth in the blood vessels of the retina but changes to vision may not be noticed in the early stages.