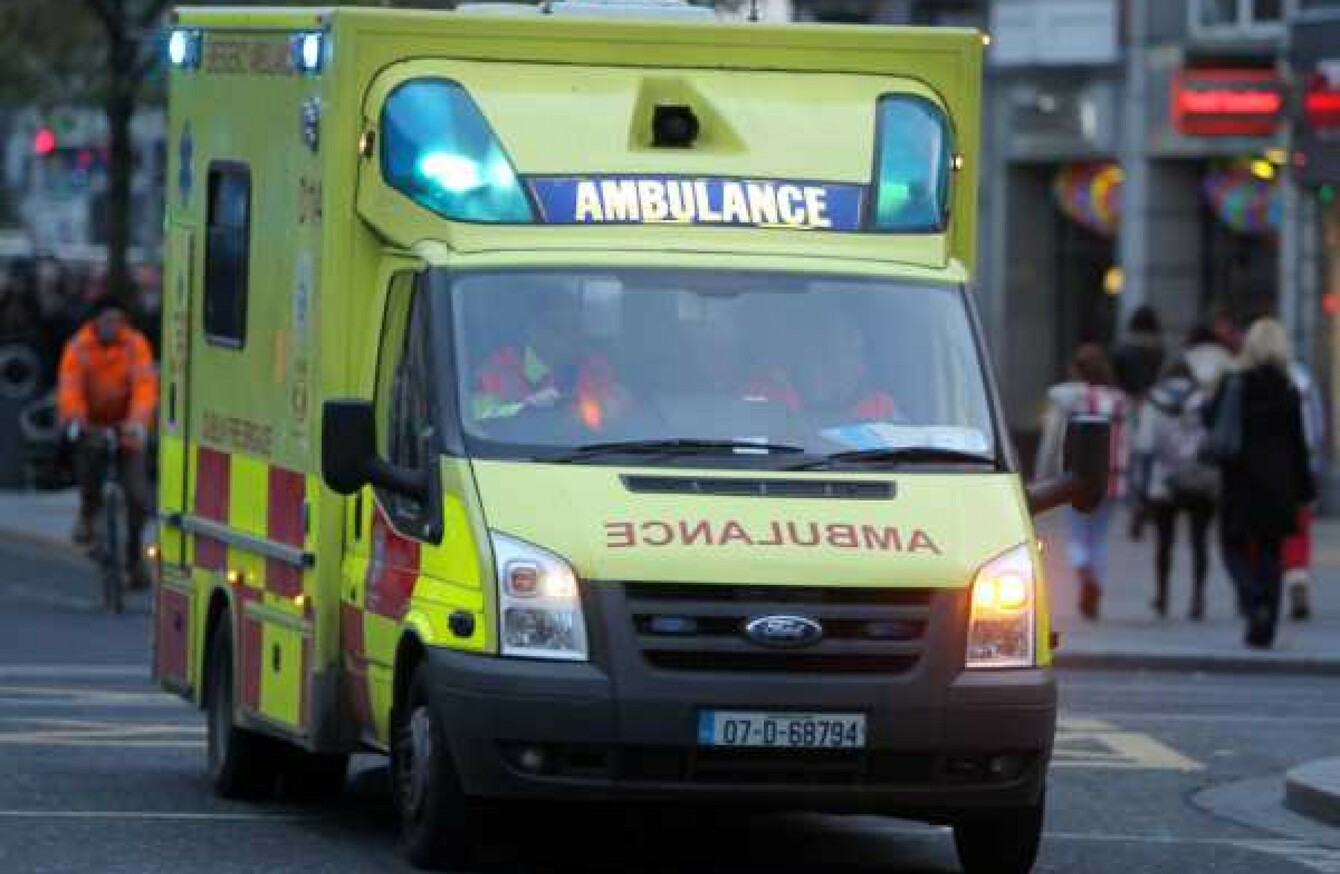 File photo of an ambulance in Dublin city
Image: Sam Boal/RollingNews.ie
File photo of an ambulance in Dublin city
Image: Sam Boal/RollingNews.ie
AN ONGOING DISPUTE between paramedics and the HSE has resulted in a number of staff members being taken out of service.
Paramedics at St James's Hospital in Dublin 8 had been working an eight-hour shift, a situation that made them almost unique in the country – shifts at other hospitals generally lasting 12 hours.
Since 11 January, paramedics at the hospital have been moved onto a 12-hour shift, something that has been met with opposition by the workers' group the National Ambulance Service Representative Association (NASRA).
Staff who are members of the association are currently showing up to work for the 8-hour shifts they had been rostered to work before the change.
The action is being taken by seven staff members.
As a result of this, the staff continuing with the 8-hour shifts are claiming that they are not being sent out on call and are having their wages withheld.
The other paramedics at the hospital are either Siptu members – the biggest representative body for paramedics in Ireland – or non-union affiliated.
Shorter shifts
NASRA said that some of the paramedics it represents at the hospital moved to St James's specifically to work the shorter shifts as they suffer from medical conditions that stopped them from working longer hours.
In a response sent to TheJournal.ie, the HSE has said:
"The National Ambulance Service (NAS) have had ongoing discussions with the staff union in relation to changes in staff rosters for staff in both St James and Swords Ambulance Bases.
Both parties (union and NAS) have recently reached agreement in relation to the changes to staff rosters which are currently being implemented.
The staff union referred to by the HSE is Siptu. NASRA are a representative body that have been operating since 2010, but are not an official affiliate of the Irish Congress of Trade Unions.
Speaking to TheJournal.ie, general secretary of NASRA Tony Gregg said: "We require information and consultation to allow our members to offer their opinions in relation to terms and conditions to the HSE. The HSE response to that is essentially to discipline their people and to lock them out."